Major defence order fulfilled for Aussie ships
Published: February 12, 2018 - Updated: September 4, 2018
SAGE Automation has completed the build of more than 160 control panels for two Royal Australian Navy Auxiliary Oil Replenishment ships, being built in Spain.
In May 2017 the Navantia SAGE Automation Group (NSAG), signed a $2.8 million contract to supply the Integrated Platform Management System (IPMS) for the ships.
Under the deal, SAGE manufactured and supplied the enclosures and consoles for the IPMS – the system which provides ship-wide control and monitoring of all electrically powered on-board units.
Panel technicians at SAGE's Advanced Manufacturing Facility started manufacturing the control panels in November with the final panel undergoing rigorous FAT in February 2018. The panels are expected to arrive in Spain by late March 2018.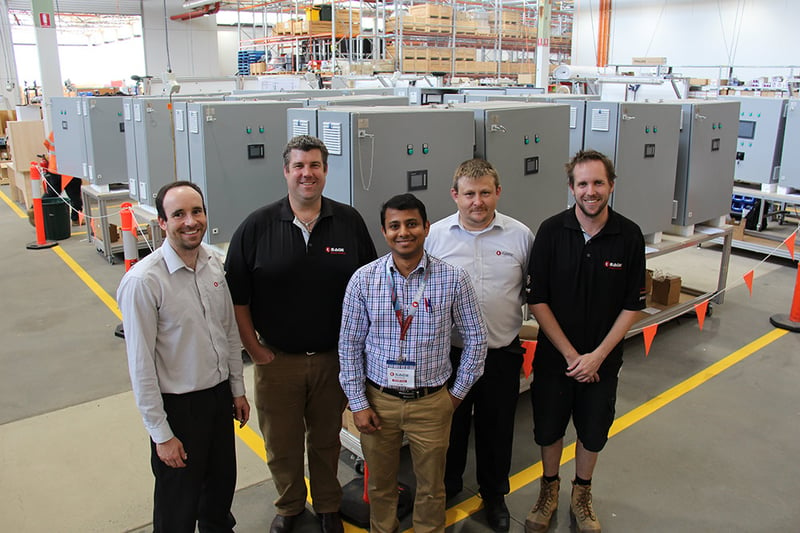 Navantia Australia IPMS Field Engineer, Liju Muttath, with SAGE Automation's Jarrad Cranston, Troy Hemmerling, Nick Kobets and David Hobbs for FAT testing in Feb 2018.
The panels consist of predominantly Commercial Off The Shelf (COTS) components but are designed and built to stringent requirements.
"There was a strong level of collaboration between SAGE, Navantia Australia and Navantia Spain during the build and testing phase which resulted in the seamless delivery of a technically complex solution and the upskilling of Australian workers," CEO Adrian Fahey said.
"This latest collaboration is evidence of how the NSAG joint venture is bringing the best thinking to Australia's defence industry," he said.
The ships are expected to be completed in 2020.
The Navantia IPMS is on, or being installed on, the Australia LHD, DDG and AOR ships as well as more than 60 ships across multiple navies.
Read more: NSAG joint venture wins $2.8M contract to supply key naval technology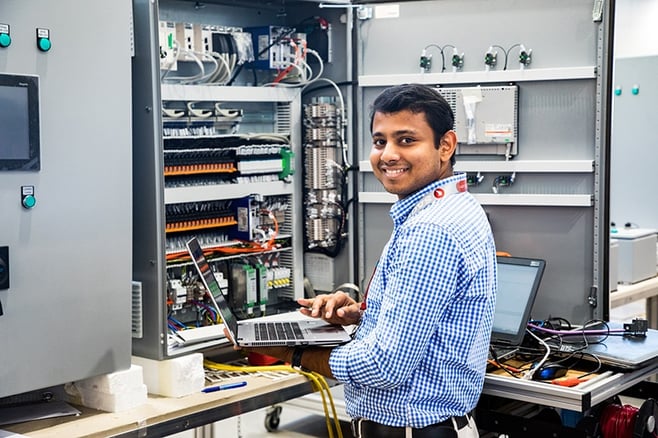 Navantia Australia IPMS Field Engineer, Liju Muttath, performs FAT testing on the SAGE IPMS panels.
About the IPMS
The Navantia IPMS is an integrated and distributed system that allows the remote control and monitoring of platform systems. Systems are grouped so as to provide:
Propulsion and Steering Plant Control and Monitoring
Power Electrical Plant Generation and Distribution Control and Monitoring
Auxiliaries Control and Monitoring
Damage systems and Ship Damage Control and Monitoring
The IPMS features commercial off the shelf (COTS) hardware and comprises of multi-function HMI control consoles for system operators at various shipboard locations and PLCs used for data acquisition and control.
In emergency situations, it provides the mission-critical functionality of all systems, making its reliability, availability and straight forward operation crucial.
Read more about the Navantia SAGE Automation Group and IPMS.
Photo gallery: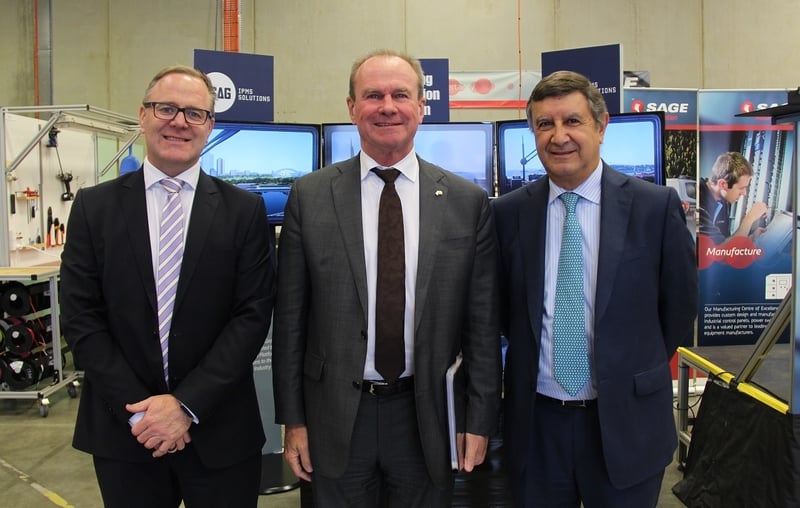 SAGE CEO, Adrian Fahey, with Minister for Defence Industries, Martin Hamilton-Smith, and Navantia Australia President, Paco Baron, at the contract signing in May 2017.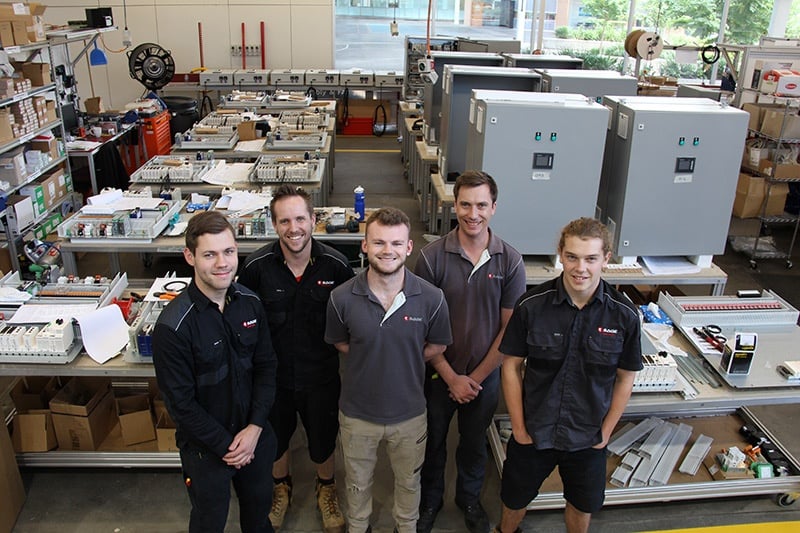 The IPMS panel manufacturing team during construction at SAGE's Advanced Manufacturing Facility in Tonsley, SA.
L-R: Joseph Persico, David Hobbs, Tom McLachlan, Nathan Greg and Liam Sitters.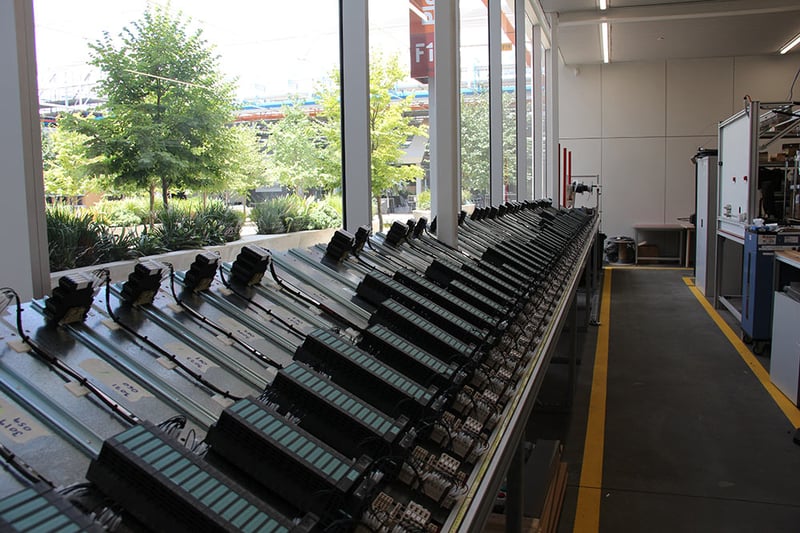 Remote I/O units which interface with the IPMS control systems.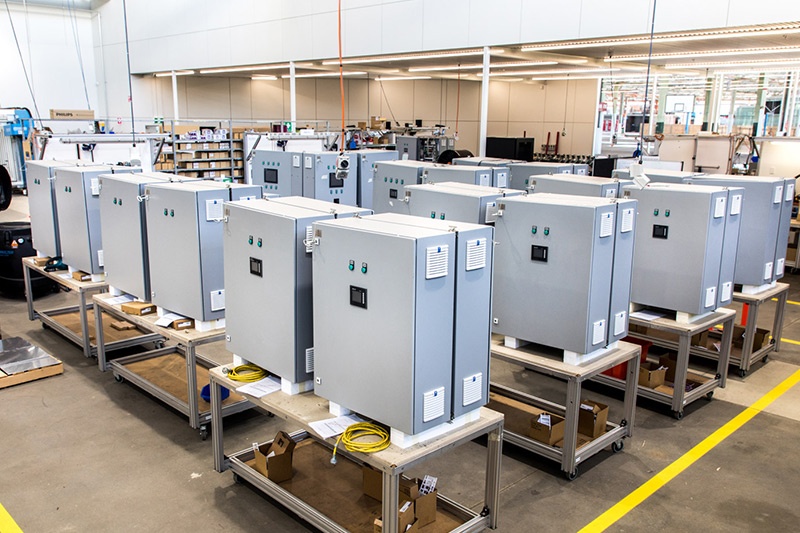 A few of the completed control panels ready for FAT testing.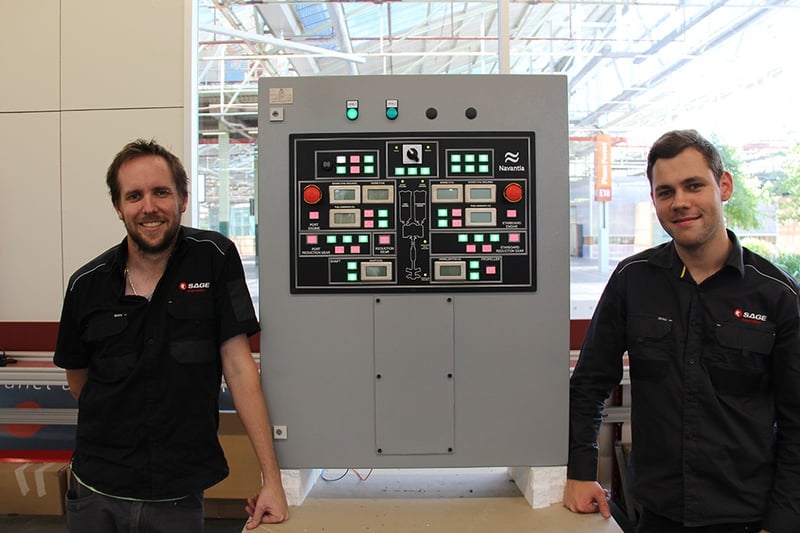 David Hobbs and Joseph Persico with one of two IPMS diesel engine control panels.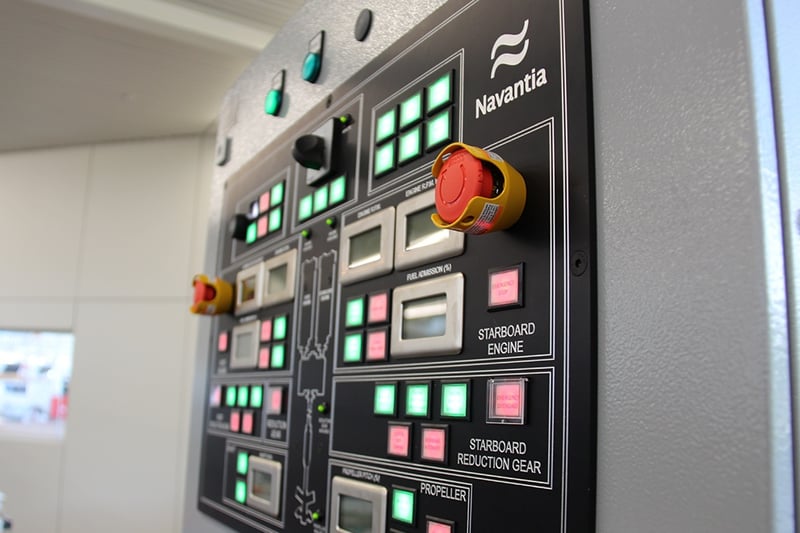 The IPMS diesel engine local control panels.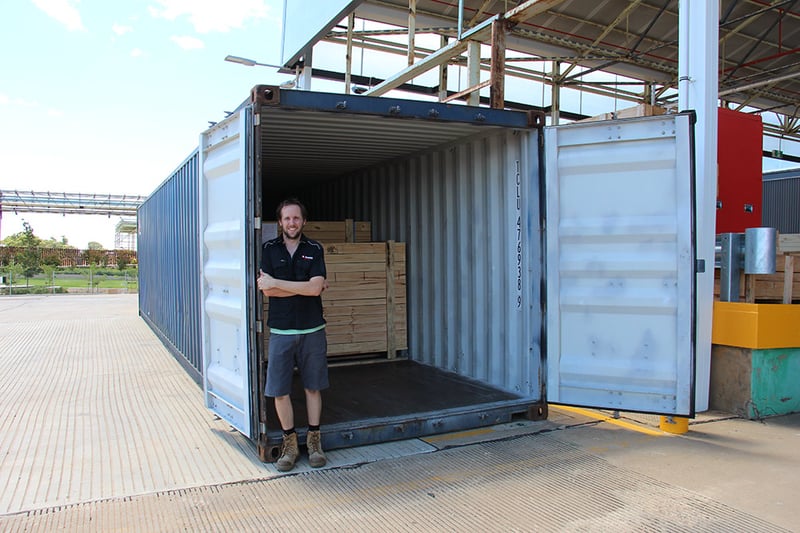 Team Leader David Hobbs closes the door on 162 IPMS control panels bound for Spain.
Get the best thinking delivered straight to your inbox. We share industry insights, exciting news, and our thoughts on the ever changing landscape of automation, control and digital disruptors.