Bringing Industry 4.0 technologies to the Australian Defence Industry
SAGE Automation, Published: August 1, 2019 - Updated: February 25, 2020 (9 min read)
As the implementation of industry 4.0 technologies becomes a reality for more and more manufacturers, the full potential benefits these advancements have for the defence supply chain have yet to be realised.
With timeframe, cost and compliance a constant pressure for anyone supplying to, or working with, the defence sector, the ability to capitalise on improved production is hugely enticing. Many defence primes and original equipment manufacturers (OEMs) understand that advanced manufacturing and industry 4.0 solutions offer the ability to change their supply approach, but the initial investment and move to new systems can be a roadblock.
Concerns of operational disturbances and delays while implementing new technology hinders the uptake of industry 4.0 in Australia but the benefits can far outweigh the risks. So, how can defence primes and OEMs take advantage of this new generation? Identifying the potential benefits for defence is just one step of the plan, although it is a crucial one.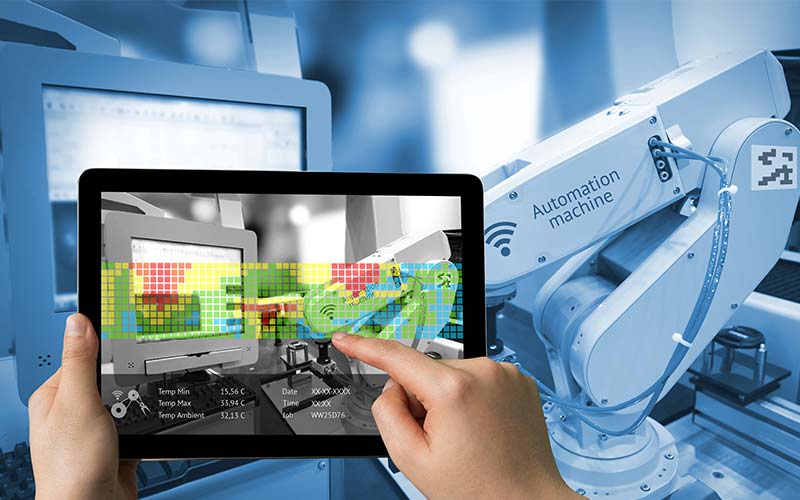 Taking advantage of automation and Industry 4.0 initiatives can have huge benefits for the Australian Defence Industry
An industry 4.0 refresher
Often referred to as the fourth industrial revolution, industry 4.0 combines the strengths of both physical and digital systems. Tapping into data and digitalisation enables smarter monitoring of the physical manufacturing systems, facilitating greater optimisation and performance.
The digital information that can be gained from physical sources allows for any connected operations and production systems to learn and to use that knowledge to adapt when there are additional demands. Through the use of connected technologies, manufacturers (and in turn, their end clients) benefit from optimised operations, something we'll explore in greater depth later in this blog.
Some of the capabilities industry 4.0 offers:
Data and analytics — creating a digital record of the physical processes and network to analyse performance and allow for standardisation.
Digital twin — a digital model of a physical product, process or system that creates a profile of the behaviour of an object or process to help optimise performance.
Additive manufacturing — utilising technology such as 3D printing to generate customised products faster.
Internet of Things (IoT) — Analysing data captured by IoT sensors to monitor operations and detect problems faster.
Machine learning and artificial intelligence — the ability to use historical data to predict patterns and to enable solutions such as predictive maintenance.
The enabling power of these technologies can make Australian defence primes and OEMs more competitive on a global stage. At a time when traditional manufacturing processes are facing competition from those who have already made the switch to digitisation, the advantage of industry 4.0 applications for defence suppliers cannot be underestimated.
Benefits of industry 4.0 technologies for the Australian defence supply chain

Supplying to the defence industry demands efficiency, deliverability and accountability, key measures that can dictate the success of a project before it is even completed. Being able to better manage assets and respond faster in an ever-changing supply relationship is one of the key benefits of industry 4.0 applications.
Benefit 1 – Greater efficiencies via data collection and analysis
All levels of the defence supply chain can benefit from industry 4.0 technologies. Gaining and being able to decipher key data, such as operational data, provides defence primes or OEMs with the opportunity to optimise production.
Through this technology comes the ability to improve the speed of a product to market, where digital design and simulations can enable the mapping of an efficient digital manufacturing process. Making use of automation and the delivery of actionable insights from the simulation, production costs such as labour can be lowered and efficiencies gained.
A watch-out: Of course, for any operation, efficiencies can only be gained if the data is leveraged properly. Without the tools and knowledge of interpreting this data, opportunities for optimisation can be missed.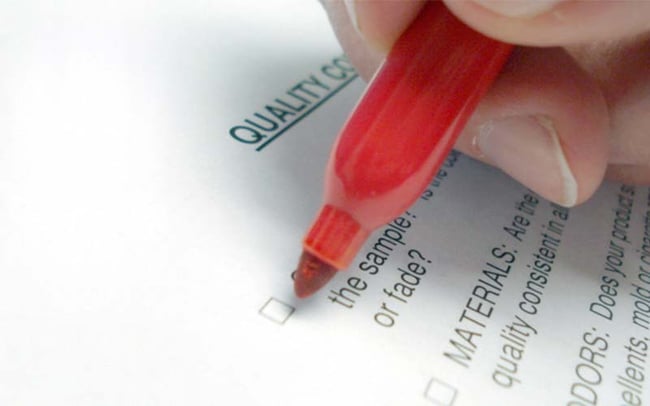 Industry 4.0 initiatives can make strict quality management processes easier to adhere to and allow for agile manufacturing.
Benefit 2 — Improved quality management and production using a digital twin
Product innovation can be a drawn-out process, complicated further by the strict compliance principles defence industries must follow.
Industry 4.0 solutions such as a digital twin can improve reliability of production through connected and automated processes, meaning little manual intervention is needed. Lockheed Martin is already seeing the benefit of using data-connected systems to bring processes and tools together alongside production data in a framework. This has made it possible to take designs from the initial ideation through to a working product that can be monitored and maintained during its entire life cycle. The communication networks make it easier to check the history of a product, to review problems and to identify ways to improve productivity.
Through a digital twin, the ability to maintain quality during replication is heightened because the transfer of data can be automated, reducing the chance of errors prior to a product being manufactured. The benefits of collecting this data can flow on to maintenance cycles, asset utilisation and for mapping the operational history of the product, right through to the decommissioning.
Defence primes can take advantage of this to streamline the manufacturing process to meet deadlines and make rapid changes and provide accurate documentation. Digital twin can also be applied to operations where a digital version can be created to enable predictive maintenance.
Benefit 3 – Reduced risks via digitalisation
One of the greatest benefits of industry 4.0 for any end client is the ability to collate and utilise data across their operations. Through this collection of data comes the ability to identify potential problems earlier, enabling improved efficiency and decision-making to prevent negative outcomes.
For enterprises supplying to the defence industry, this can equate to reduced risks in all stages of production. As information can be integrated from different sources and locations, it enables improved forecasting and planning as well as production. For example, integrating sensors that gather production data enables enterprises to make better planning strategies and production programs.
Defence primes can take advantage of better collaboration throughout engineering and manufacturing processes, an area that has the potential to lead to budget blow-outs. Industry 4.0 technologies such as a digital twin can allow for stakeholder insight to feed into production phases, which can be useful when the capability needed to deliver for defence projects can change regularly.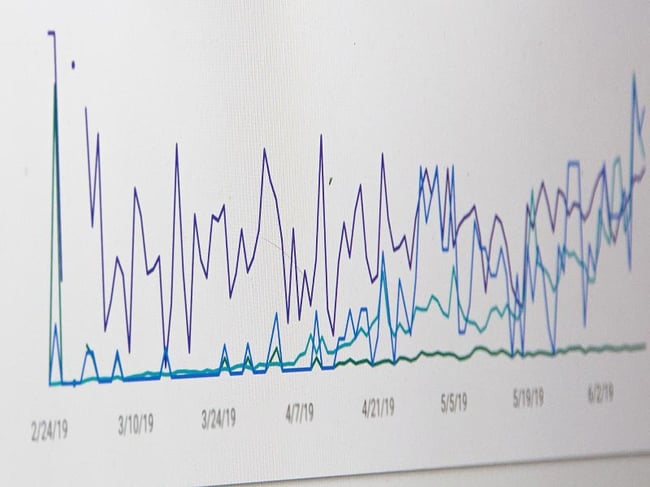 Condition-based monitoring and predictive maintenance offer visibility of an asset's usage and an opportunity to decrease lifetime maintenance costs for key defence equipment.
Benefit 4 — Improved asset management with predictive maintenance
Defence, like many industries, is plagued with ageing equipment and systems that require constant maintenance and periodic obsolescence upgrades. Industry 4.0, specifically predictive maintenance and machine learning, offers a solution.
Through industry 4.0 technologies, condition-based monitoring has helped to provide real-time insight into the health of a piece of equipment. In the transport industry, sensors are used to monitor conditions such as vibration trends. A system alert can be put in place to highlight when maintenance is required – reducing the risk of equipment failure and increasing its lifespan. This same principle can be applied to assets in the defence industry. Condition-based monitoring can allow for planned maintenance schedules to be implemented while providing full visibility of an asset's short and long-term availability and usage requirements. This insight into the health of defence assets can be particularly useful for mapping them with deployment needs.
Defence primes can take advantage of the captured data from sensors placed on key equipment, such as landing gear on an aircraft, to decrease lifetime maintenance costs. Data provided by integrated digital solutions can be used to prolong the equipment lifespan, reducing equipment turnover and the cost of replacements.
Machine learning can assist with the ability to predict and prevent issues before they occur — something that has proven successful for large-scale utilities, who are able to use this insight to carry out predictive maintenance, preventing sewer spills from causing environmental damage.
Improving defence offerings through industry 4.0
While we may not have the complete picture of industry 4.0 technologies yet, the potential is already being unlocked by numerous defence industry suppliers. Increasing applications of these technologies is essential for Australian Defence Industry partners, particularly with increasing global competition in this space.
Although initial investment in this technology can be stumbling block for many, the benefits of shorter production lead times, more efficient planning and optimised maintenance schedules have the potential to far outweigh this cost in the long term.
SAGE Automation is uniquely positioned to be able to provide defence primes and OEMs with complete industry 4.0 solutions, providing engineering, design, manufacturing, set-to-life and through-life support. For more than 20 years, we have been enabling businesses to transition from small operations to leaders in their industry. To chat with us about defence solutions, get in touch using the form below.
Still browsing? See how SAGE delivered a control system upgrade to the chilled water systems of a fleet of six Collins Class submarines.