Optimising asset performance through procurement
Chris Muir, Published: February 22, 2021 - Updated: March 30, 2021 (4 min read)
For owners and managers of industrial facilities, optimising asset performance in a dynamic and complex operation environment is a constant challenge—trying to maximise performance while maintaining operational flexibility.
Our very own Chris Muir of Asset Operations, discusses this below.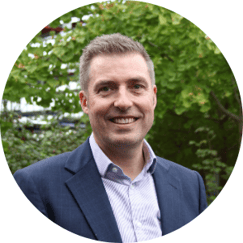 One of the biggest challenges—to apply and maintain critical systems—is reliant on organisational capability. For most organisations, there is a need to externally procure skilled services and outsource operational support to ensure organisational flexibility through capability and capacity.

How we procure these services has a significant effect on the outcome of key operational objectives.
Beyond just cost
Essential for success, outsourced services require providers to bring the right capability and capacity, delivery systems, and relevant experience. These criteria are evaluated in detail by sound procurement strategies. Yet, the delivery model providing access to these services plays a significant role in overall success and in many cases is overlooked during procurement.
Defined by the engagement, governance and commercial framework, the delivery model determines how risk is managed and influences the service provider's incentive to perform in delivering key operational objectives. The right delivery model ensures the appropriate allocation and management of risk driving value and not focus just on cost.
There is a range of delivery models available, from transactional to outcome-based, but applying the wrong model and poorly allocating risk can result in negative behaviors and unintended consequences.

Consequences such as:
Inconsistency in quality of workmanship and asset data

Poor asset and system reliability

Lack of incentive to innovate

Critical knowledge retained within the service provider
Sound governance
Any model requires sound governance and the right framework provides assurance around commercial, operational and quality performance. It ensures value and supports the building of a strong working relationship. Underpinned by transparent reporting systems, performance metrics should be well defined and aligned to the successful outcomes of both parties.
Aligning outcomes
To develop a sound procurement and risk strategy, you need an understanding of the critical outcomes that define operational success. Determining what outsourced support is required, and how to engage these services should begin with a clear definition of success and what risks could potentially influence that success.

As a starting point, consider which of these are critical to success and why:
Improving asset reliability through improved work quality and asset data.

Transforming to digital operations to increase production or output.

Reducing operational costs through efficiency in delivery including minor project works, improvements, or corrective maintenance.

Developing or retaining in-house capability ensuring critical knowledge is transferred back into the business.

Establishing workforce agility—capability or capacity to adapt to market conditions.
A key contributor to success is how well risk is managed across operations. What are the key risks that determine successful outcomes? Who is best positioned to manage each identified risk?
Appropriate risk allocation
The service provider, as an operating business, has internal performance metrics that ensure business continuity. These objectives need to be considered to ensure alignment with operational objectives and delivery risks. If risk can be clearly defined and assessed then it can be managed and priced accordingly, ensuring competitive rates. In general, well-defined scope with known risk best lies with the service provider, while unknown scope and risk are best to sit with the owner.

For example, workforce stability is a key risk for any business. It enables higher productivity and utilisation outcomes, ultimately decreasing delivery risk and, in the case of the service provider, allowing for more competitive rates. Stability in workforce also supports consistency in service, quality and operational performance. It makes knowledge transfer more likely and helps establish a positive culture.

Key considerations that support enabling stability yet retain flexibility include:
Engaging a single service provider enables better risk management, greater consistency in quality across all operations and opportunity for increased efficiency.

Contract periods over multiple years encourages investment into the contract.

Utilising routine works contributes to workforce stability and utilisation.

Integrating service provider resources with in-house capability encourages collaboration and knowledge sharing.

Sound governance frameworks ensure performance and builds working relationships.
Risk reward
Rewarding good performance will encourage the right behaviors. The commercial framework should align the service activity with the risk allocation to ensure the right outcome. Well-defined scope generally aligns with clear risk appreciation, allowing greater transfer of risk to the service provider and fixed pricing. Unknown risk is more difficult to ascertain and price.
Another approach is to share and jointly manage risk. Where there's opportunity to improve performance over time, working openly and collaboratively to assess root causes and pro-actively eliminate the issue supports continuous performance improvement.
Outsourcing services can significantly contribute to achieving operational performance optimisation. It enables the acquisition of critical capability yet maintains organisational flexibility. Often underestimated, the procurement model significantly affects whether key operational objectives are met, as it defines working relationships, risk management and ultimately impacts outcomes.