5 water industry challenges, and how industry 4.0 solves them
Stephen Coward, Published: November 1, 2018 - Updated: December 3, 2018 (9 min read)
The Australian water industry is facing new and old challenges. Industry 4.0 – with its promise of increased visibility and performance with data – presents the solution.
Population growth in urban centres, climate change, water supply risk and aging infrastructure are just some challenges faced by our water industry. The industry must also consider how it addresses energy costs, emergency response actions, environmental risk, regulatory change, infrastructure security and community relations amidst this increased demand.
The answer
Central to addressing these challenges is in improving the maintenance of water and wastewater infrastructure, including the reliability of monitoring and control systems. In addition the 2018 Australian Industry Standards Water Industry Key Findings paper states that delivering a stable and reliable water supply into the future will require new technologies and systems that are capable of monitoring water resources in real-time. The Internet of Things (IoT) – the increasing prevalence of internet connected-devices in our world – is central to this new capability. As will be other Industry 4.0 'levers' like advanced data analysis, machine learning, and cloud computing…
We explore how these technologies are solving 5 key water industry challenges:
Challenge 1: Aging infrastructure & asset maintenance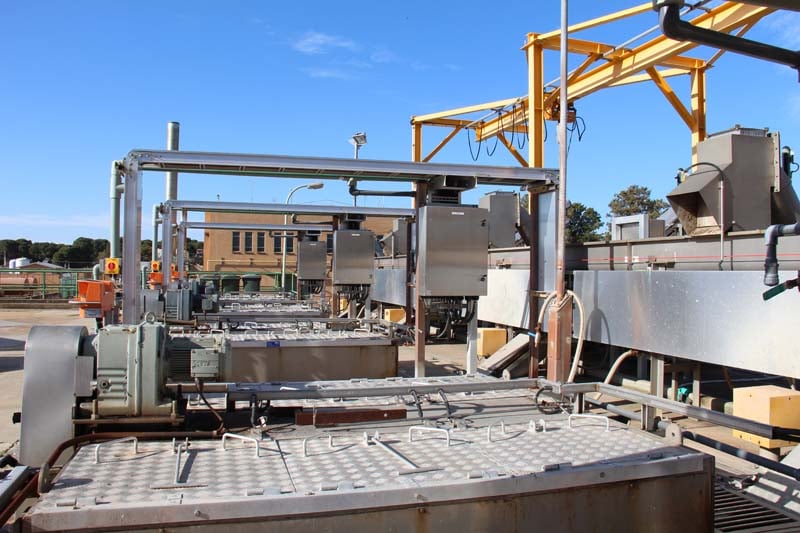 Utilities are constantly undergoing obsolescence upgrades on aging equipment and software systems in order to remain operable. There is no exception for the control and monitoring systems that provide critical alarming, operator control of processes and water assets, and data collection and historian capability.
As these systems and equipment age, availability and uptime is reduced and more maintenance may be required. This wastes valuable resources on planned and unplanned downtime and tasks like driving out to sites to perform maintenance.
Solution: The Australian Industry Standards Water Industry Report states that advanced automated processes allow "water supply, treatment and infrastructure maintenance companies to improve operations and maintenance through preventative maintenance".
Further to this, IoT enabled sensors, data analysis and machine learning is enabling utilities to move a step beyond this to predictive maintenance. E.g. TasWater leveraged its historian data and developed a predictive model that detected a sewer blockage 13 hours prior to the customer report.
Such approaches can reduce the cost, demand, and pressures associated with reactive maintenance and enable faster response to clean up efforts in the event of spillages.
Challenge 2: Managing costs amid rising electricity prices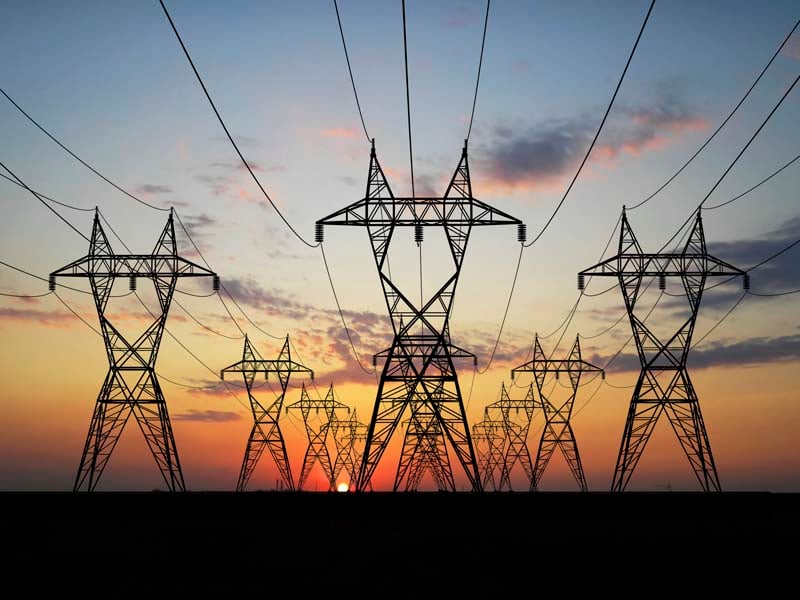 Wholesale power prices have jumped between 150 per cent and 240 per cent in recent times, which has its own flow on effect for how industry is billed. Manufacturing, mining and utilities alone account for more than half [57%] of Australian business' electricity consumption. As water pumping is an especially energy intensive process, the water industry stands to feel the pressure of energy price volatility.
Solution: Utilities are well ahead in their approach to mitigating energy costs through renewables. SA Water are rolling out onsite renewable generation and storage assets on their water-hungry sites. Meanwhile, energy generation and retailers themselves are slowly transitioning; AGL are behind the Powering Australian Renewables Fund (PARF) aimed at facilitating the construction of approximately 1,000 MW of renewable generation.
Importantly, renewable generation systems referred to as 'Distributed Energy Resources' can be enhanced by industry 4.0 technologies to enable demand response actions such as automatic load shifting based on weather and spot price.
Challenge 3: Population growth in urban centres, rural services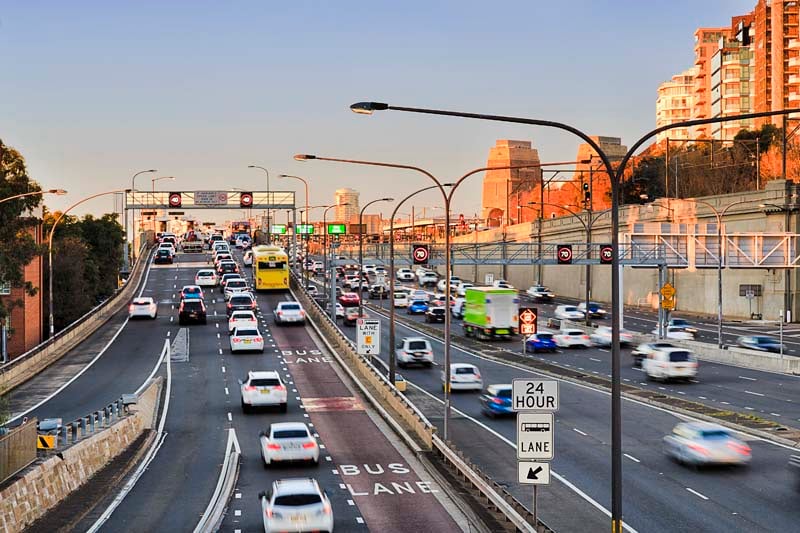 Australia's population is predicted to reach 38 million by 2051, around 12 million more than originally forecasted in the 1990s. Our urban centers are feeling the pinch most: Melbourne and Sydney's populations each grew by more than 100,000 people in the same year according to the Australian Bureau of Statistics 2016-17 report.
The first, most obvious challenge of urbanisation is in meeting supply. The second is in maintaining water quality and its associated risk to the environment as a result of urban sprawl. We'll discuss this second point under 'Challenge 4: Environment and sustainability'.
Meanwhile rural and remote region's services remain costly due to depopulation, asset disbursement and resourcing requirements. In effect the industry must do more with less.
Solution urban: While alternative water supplies like desalination offer a supply solution, industry 4.0 technologies can improve supply management and customer service. Demand management systems that can integrate site/asset data and external information datasets, will ensure water resources are monitored in real-time, forecasted and consistently available. Intelligent water metering is also giving customers increased visibility into their usage thus improving their experience.
Solution rural: The 2018 Australian Industry Standards Water Industry Key Findings report suggests that the use of drones and remote monitoring through IoT will greatly improve remote and rural water services. Remote monitoring removes the need to travel to site, so assets can be managed and maintained at lower costs.
Challenge 4: Environment and sustainability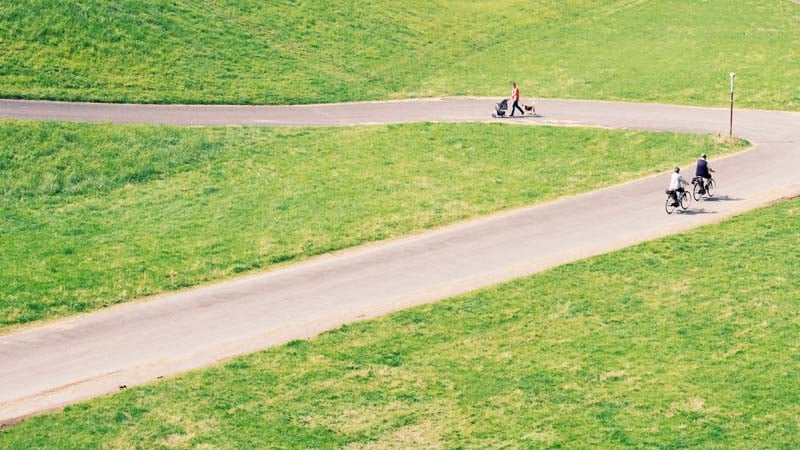 Urbanisation, sewer spillage risks, flooding, sustainable energy supply and climate change are but a few environmental challenges facing the water industry.
As discussed, increased population and urban sprawl can increase risk of storm water runoff pollution, if not managed correctly.
"Left unmanaged, urban stormwater can pollute waterways, cause erosion, sedimentation and increase flooding." –Brisbane City Council.
Another key challenge for this industry is managing sewer blockages and subsequent spills that occur in the mains system. Often the first notification of a spill comes from a member of the public, hours and sometimes days after the first spill. This can intensify public health and environmental impacts and the cost of clean-up efforts.
Solution: The IoT is making it easier, and cheaper for utilities to monitor previously unmonitored water sites in real time. Armed with this visibility, utilities can react quickly to mitigate spillages, leaks or overflows and even prevent spillages from occurring in the first place (see solution #1).
This capability also provides data on more assets than previously possible – which can be feed into Water Sensitive Urban Design (WSUD) programs to eliminate risk of stormwater pollution and associated environmental impact.
Challenge 5: Skills shortage & aging workforce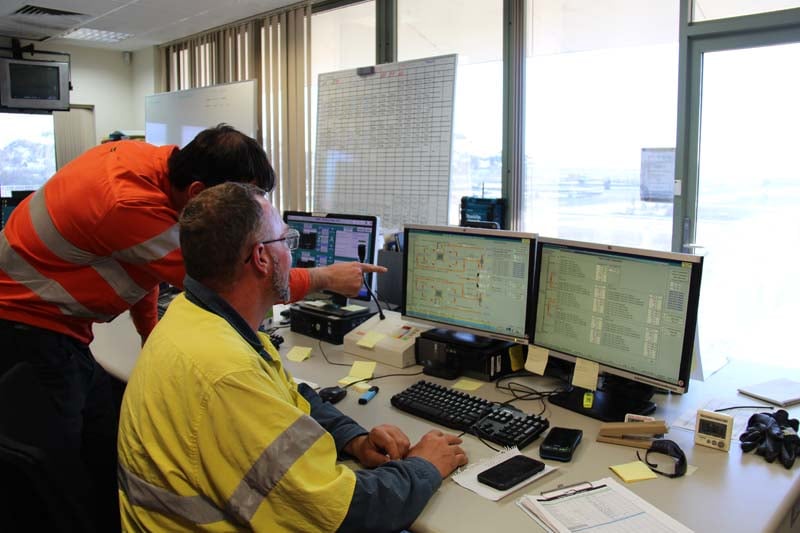 Thirty-six percent of the Australian water industry is due to retire in the next 10-15 years. Meanwhile new digital skills will be required as industry 4.0 technologies are rolled out across the sector:
"These technological changes will increase the demand for specialist skills; including data analysis and data literacy, network security, and higher-order skills incorporating creative, critical thinking, problem-solving, and inter-personal communication skills, in the workforce"- Australian Industry Standards, Water Report 2018
Solution: Workforce planning that focuses on upskilling current workforce and employing and developing the young will be essential. Giving maintainers and operators digital literacy skills, especially around mobile technologies; providing up-to-date SCADA training, and upskilling domain specialists in data analysis are three areas to focus on.
Utilities can still take advantage of new technologies while they fill the skills gap by leveraging 3rd party companies or embedded consultants to implement and or maintain new systems.
Conclusion
Industry 4.0 and in particular the IoT present new improvement opportunities in asset management such as real-time remote monitoring, intelligent water metering, or preventative maintenance driven by alarming. It represents opportunities to decrease lifetime maintenance costs, improve environmental response times, improve community response services and communication, and ensure consistent water supply to remote and urban areas through reliable monitoring.
Capabilities like this will ultimately help the water industry meet new demand, better manage assets and services, and maintain operational costs all the while providing faster, better customer
experience.
Read how an IoT SCADA solution provided wide area site monitoring at low costs and rapid speed.