Actionable steps to prepare for industry 4.0 'data' era
Steven Bailey, Published: August 9, 2018 - Updated: January 3, 2019 (6 min read)
The promise of Industry 4.0 is centred around the way we collect, store, process and analyse data to enable better decision-making—at lightning speeds. But we're not there yet.
Most industrial operators have mastered data collection and storage through their supervisory control and data acquisition (SCADA) system and historian, but they have relatively simple means of processing it into useful insights. It remains trapped within their systems and unused.
An industrial organisation's ability to unlock insights from its collected information relies on its in-house capability—that is, the skillsets of data analysts paired with the specific domain knowledge of the industry.
Unfortunately, we're competing with other industries for the same data science skillsets, in particular the marketing, finance and insurance industries, which are also trying to squeeze insights from their collected data.
While this skills gap is being filled, organisations can build their data capability and competitive advantage by building a basic understanding of data—contextualising data, working out how to leverage third parties, and training specialist staff in data analysis.
First, make data everyone's business
At its core, data must be understood at all levels within an organisation—from data collection at a machine on the shop floor, data entry and administration, data analysis and presentation, right through to knowing how to interpret the information to make the right decision.
Contextualise the data
Without context, data becomes meaningless.
Structure data so it can be found and understood, and add real-world correlations to data in logs and historians. Data contextualisation will reduce the level of domain knowledge required to understand what you have.
Providing a consistent model between the different data sources will allow data to be connected at a later date. Being able to link the actions in your maintenance database with the actual real-time performance of the plant is essential to deriving insights on the impact of maintenance programs.
Expect to leverage third-party providers to process data, and make it secure
Sometimes the business isn't the best placed to get insights from its own data.
In many cases, vendors and integration solution providers with the data, knowledge and/or install base can derive insights better than the end user. So much so that we're seeing a transition in the vendor/solution provider service model: They're broadening their support from scheduled maintenance services and responsive breakdown callouts to include real-time operational monitoring and analytics services.
It's the low-lying fruit that organizations can take advantage of now while they develop their in-house data capacity for the future.
But in order to achieve this, the third party will need access to internal data. So you'll need to start planning and developing guidelines around IT security, access and data ownership of such setups.
Instead of waiting for the new breed of data scientists to arrive, then waiting for them to get a clear understanding of your industry sector, organisations should be upskilling their own domain knowledge specialists now.
It takes time to determine an approved architecture, place it into requirements, and ensure it makes it into the procurement language so that the next piece of equipment or service-level agreement (SLA) can be established with the right base.
But it is well worth the time; without this planning, you either miss out or lose control of your own data security to whatever the vendor thinks is best.
Upskill your staff
Instead of waiting for the new breed of data scientists to arrive, then waiting for them to get a clear understanding of your industry sector, organisations should be upskilling their own domain knowledge specialists now.
There is a growing range of analytical tools that are making it easier to take the first steps of analysing your own data in more complex ways. We have been able to use some of this specialised process data analytics software to lead technical personnel through creating simple models and matching them against operational situations with as little as one week's worth of training.
Universities are working through the same challenge around responding to the industry gap. We're seeing more data analytics degrees that are 100 percent online, have flexible study hours and focus on recognition of prior learning (RPL). This means that working professionals with strong domain knowledge can complete a degree faster, with fewer obstacles.
Unlocking data's potential
Despite it being some 12 years old, Clive Humby's revelation "Data is the new oil" is more potent than ever. If left unrefined, data can't really be used. Companies who build the ability to collect, refine and act on data will ultimately lead the Industry 4.0 disruption. And central to this is in planning to acquire skilled data professionals.
Beyond filling this future skills gap, you should be able to start building a data-driven organisation now. At the most basic level, every organisation should capture data, add context, plan for it to be analysed by external providers and upskill specialist staff in-house. Read more: 'Developing a data culture in the age of big data'
This blog originally featured as a guest post on AutomationWorld.com.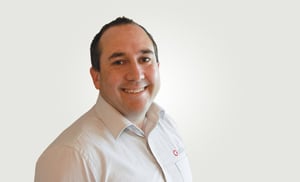 About the author: Steven Bailey is a principal engineer at SAGE Automation with more than 17 years technical experience in SCADA and control systems. He specialises in system architectures and working with information technology (IT) departments to deliver projects with operational technology (OT).


Industry 4.0 technologies begin and end with data that is captured and stored on dependable communication networks. SAGE works across transport, mining, manufacturing and utilities sectors to bring actionable data insights to its clients. Discover how SAGE's cloud-based SCADA service delivered remote monitoring across Melbourne Water's remote below ground assets.