Victoria's leading industrial automation specialist
Specialising in Melbourne industrial automation and control solutions and industry-derived skills training
SAGE Automation, Melbourne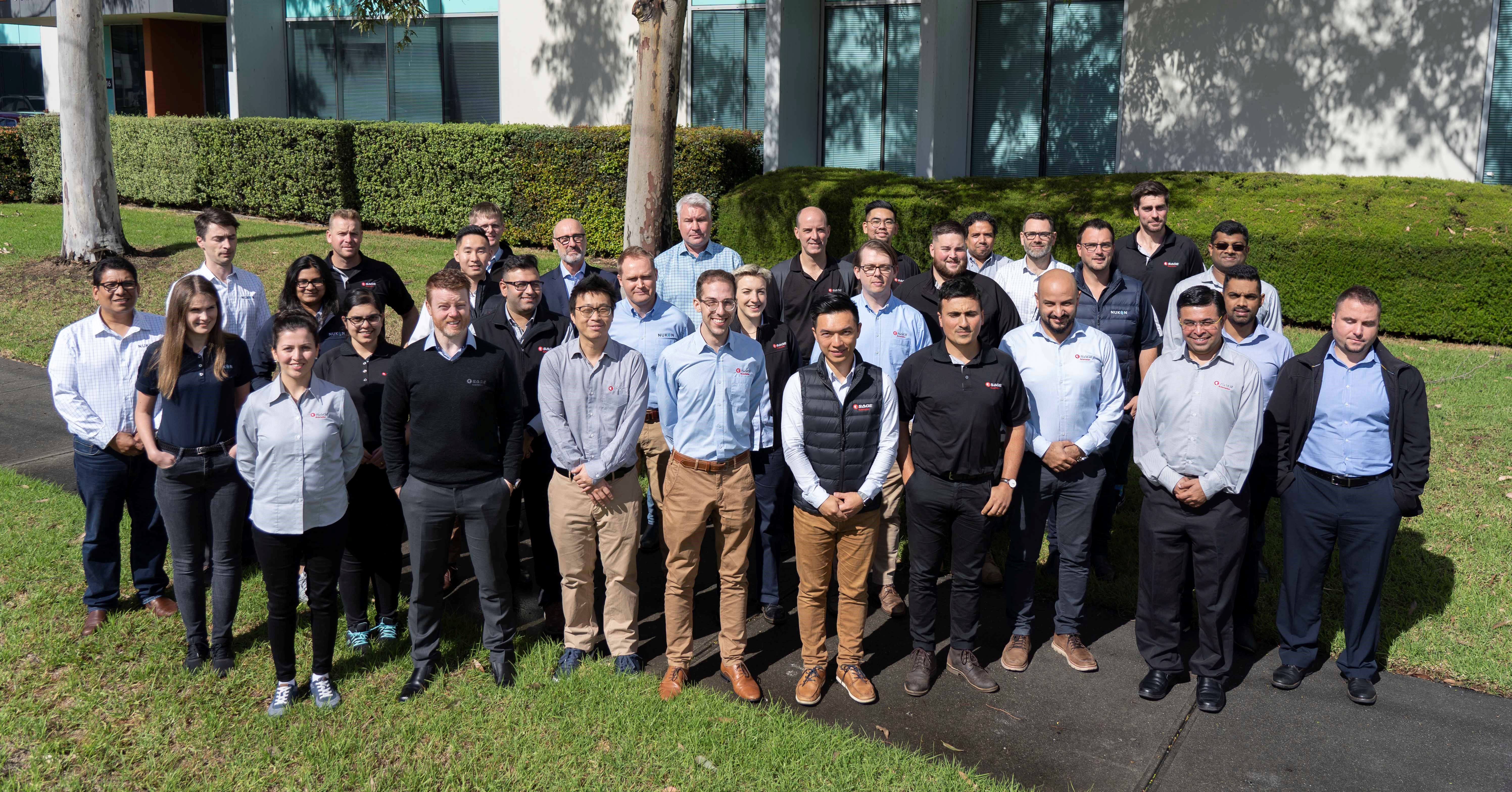 For emergency automation breakdown support 24/7, call 1800 724 373
For other enquiries, call 1300 00 SAGE [1300 00 7243]
Level 1/ Unit 2
216 Turner Street
Port Melbourne, VIC 3207
When SAGE decided to open an office in another state, Melbourne, Victoria was a logical choice. We had already been working for Ford and our close links to the manufacturing and automotive sectors was a strong tie.
Andrew Downs found our first office in Salmon St, Port Melbourne which we shared with two other companies in 2004 and soon after employed Robert Craig, as the first employee. In 2006 Paul Markwick relocated from Adelaide to head up and grow the new Melbourne business that already had five employees.
Soon after we added a 24/7 service and established our very first SLA customer, Goodyear Belting who is still an SLA customer to this day. Although Holden was one of our largest clients in SA, we could not crack them and looked towards Food and Beverage and Utilities as sectors with growth.
Our first significant project was with Warrnambool Cheese and Butter, providing the automation for a new dairy plant. Our new sector focus on Defence really paid dividends as SAGE were selected to provide the electrical services for a new countermeasure manufacturing facility in Lara for Chemring.
We opened an office in Tasmania focusing on Water and Food and Beverage sectors and now have offices in Launceston and Hobart with nine employees. New contracts with Thales Mulwala, City West Water and the `set to work commissioning' for the Navy's LHD's built in Williamstown, all significant projects in our journey.
Recently, SAGE Melbourne delivered the ITS for the Monash Freeway Upgrade, in the process gaining Vic Roads accreditation and adding infrastructure to our sectors. This is officially Victoria's longest managed motorway project and its innovative testing method reduced traffic congestion during commissioning. It allowed switch-on of lane use management and variable speed limit signs 4.5 weeks early.
SAGE Automation Melbourne is currently 59 people strong and looking towards the future with optimism working in partnership with our Geelong and Keysborough locations.
------
Find out more about our Melbourne PLC training courses
[Learn about automation training]
Find out more about our SAGE Automation Melbourne automation services
[Learn about automation and control solutions]


COVID-19 Update from the Victorian team
We understand you might be having resourcing issues associated with:
Workforce coming to work unwell, risking infecting site
Workers in isolation awaiting test results Interstate or international support missing or delayed
SAGE can help you with these challenges.
Our Victorian Control System Technicians are all locally based, highly qualified and ready to work whenever and wherever you need.
Victorian shift coverage: Highly-skilled essential workforce: A-Grade Control System Technicians with a combined 180 years of experience.


Multidisciplinary skills: Electrical maintenance, SCADA, PLC, operational support, instrumentation, hazardous area, shift supervising, reactive and planned maintenance, small project work.


Immediate start: Our technicians can hit the ground running with minimal on boarding. Our site and technology experience means we can get started within hours.


Any time of day 24/7: We can work onsite with minimal notice for as long as you need us: hours, days, weeks.


Metro and regional: We have customers from Melbourne Metro to Gippsland, Mildura, and Warnambool. We have well-established ties with local Food & Beverage, Manufacturing, and Utilities sectors.


Stringent COVID-Safe Standards: Our COVID-Safe Pre-site Attendance Checklist has been in place since March, with additional precautions introduced to meet safety requirements, including face masks and a thorough internal contact tracing program. Our full-time permanent staff will take leave and isolate in the event of any symptoms.


National resources: We're local but are backed by a national business of more than 500 people.
We also have the ability to remote into your site to support and safely upskill your team.
If resourcing constraints are putting your production at risk, feel free to contact one of us below.
Kind Regards,
Paul and Danny