SAGE partners with EasyMile in pivotal first-mile last-mile driverless vehicle service
Published: March 15, 2019 - Updated: March 15, 2019
SAGE Automation will play a vital role in yet another Australian autonomous vehicle (AV) trial – this time partnering with French autonomous technology and smart mobility solutions provider EasyMile.
EasyMile, along with the South Australian Department of Planning, Transport and Infrastructure (DPTI) and The City of Playford council will deliver real-world first-mile last-mile transport services to the council's residents.
SAGE Automation's National Transport Manager Damian Hewitt said this trial is a prime example of a first-mile last-mile service that will have a positive impact on the community.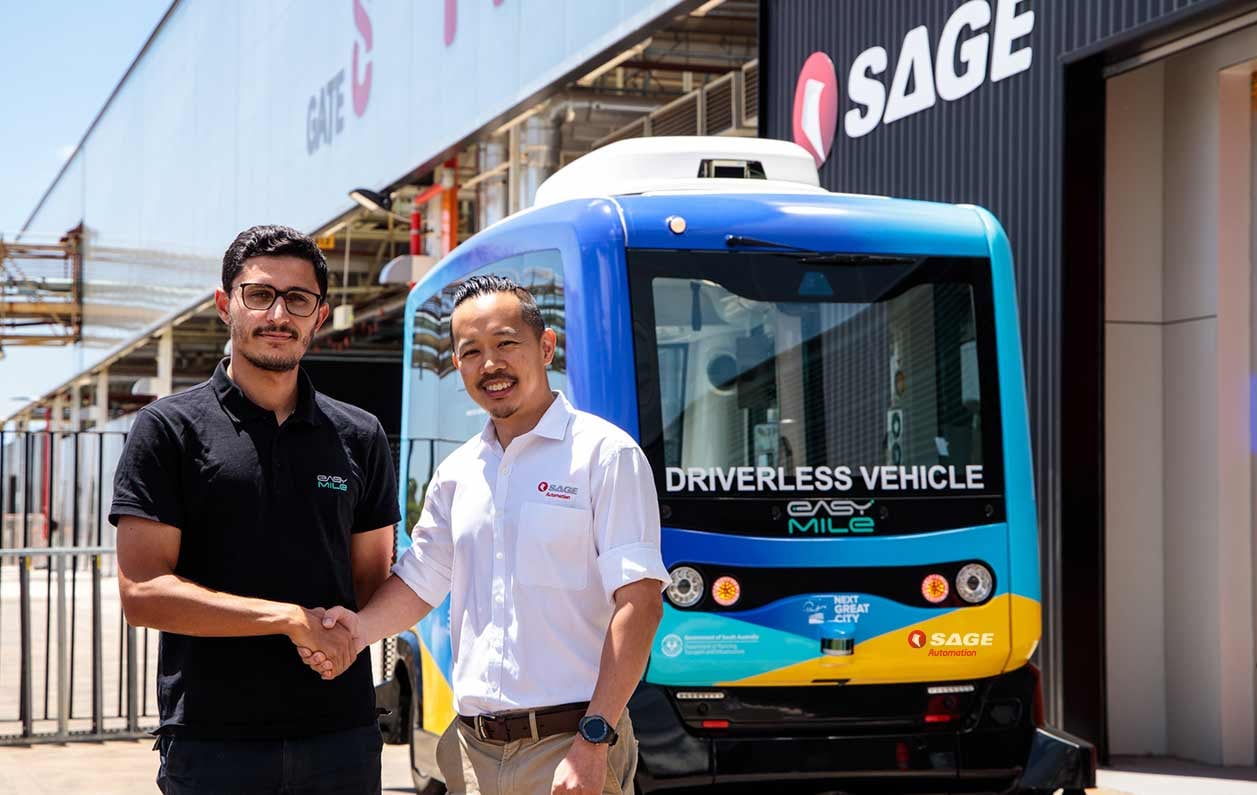 "The services will increase the public's access to key amenities such as the Lyell McEwin Hospital and will expose the public to these new services," Mr Hewitt said.
SAGE was awarded the contract as the Trial Operator, and will work primarily on increasing AV ridership through smart connective technologies that draw on SAGE's experience in the industry.
"We can help increase ridership by encouraging people to use the service from the free parking space instead of having to use the congested paid car parking closest to the hospital," Mr Hewitt said.
A key component of the operator role will be to deliver essential monitoring and operations of the autonomous vehicle, connected infrastructure and passenger experience through SAGE's National Operation Centre based at Tonsley.
"The same monitoring and operational support has been successfully used in the Holdfast Bay trial, which is an example of what a fully connected, accessible Smart Transit Hub solution looks like," Mr Hewitt explained.
SAGE will also conduct surveys to collect community feedback to ensure that the trials continue to improve.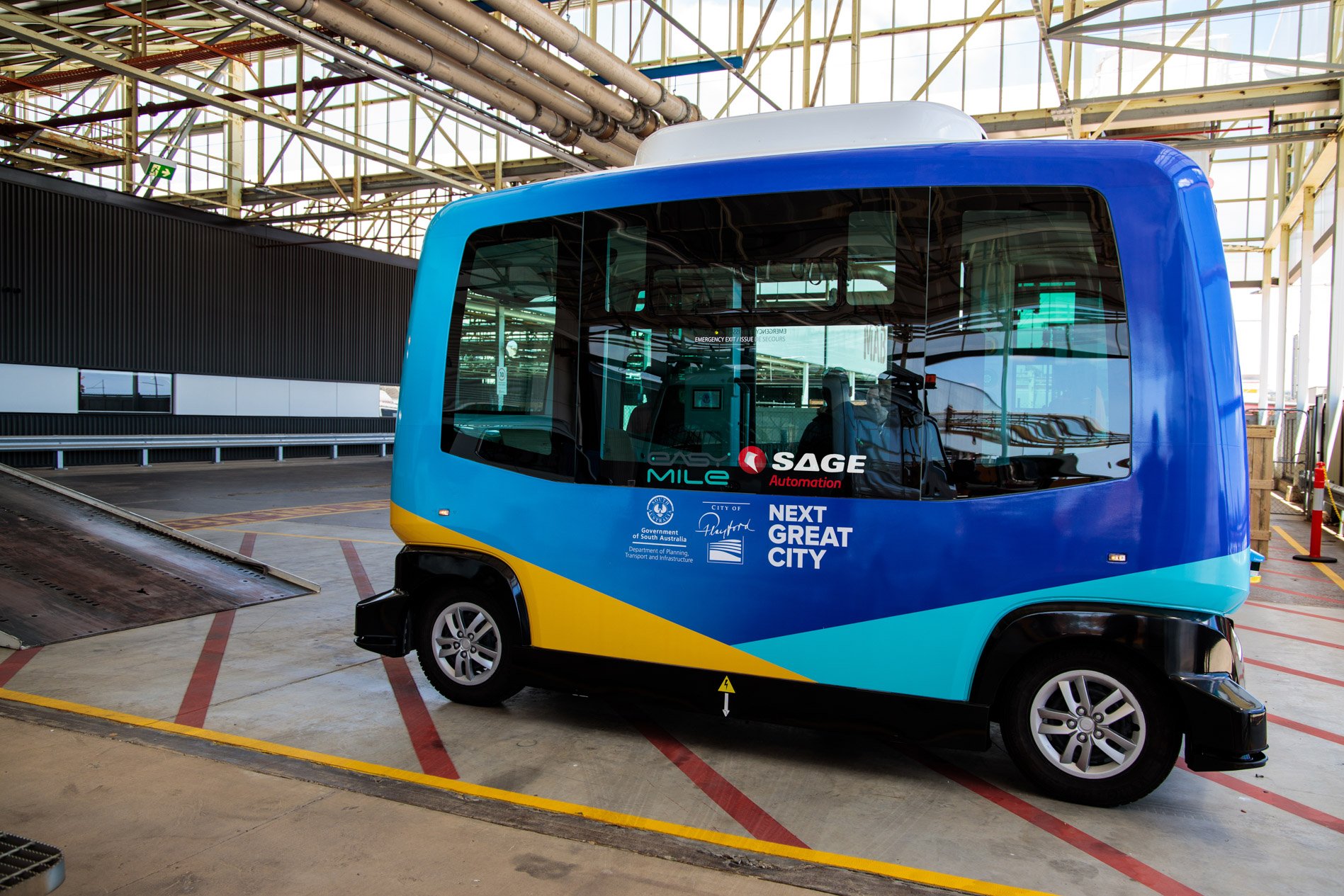 About the trial
In phase one, [already underway], the EZ10 autonomous shuttle named 'Playford Connect', is ferrying passengers from the Lyell McEwin Hospital to the Holden car park, 1.2kms away.
"The trial is being conducted on a public road, with interactions between the bus and the local, traffic, parked cars, cyclists and pedestrians," Head of EasyMile Australia Greg Giraud said.
"This will help us assess how the City of Playford's passengers experience and response to driverless technology. This is an ideal location to demonstrate the potential of this very innovative technology," he said.
About EZ10 Driverless Shuttle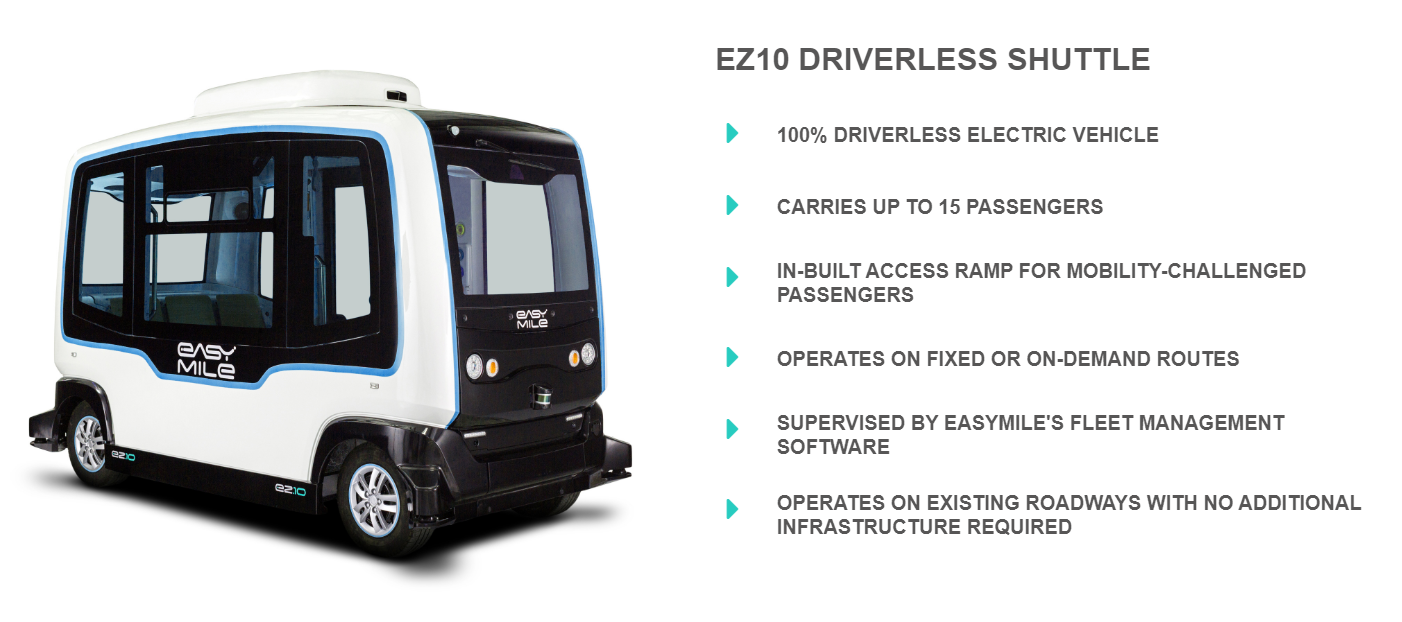 Today's autonomous and connected vehicle's need connected bus stops and transit hubs to deliver a seamless passenger experience. Have you met Matilda - she's SAGE's answer to this challenge. Download our brochure 'The world's Smartest Transit Hub' for a full overview and features guide.