SAGE joins forces to trial on-road autonomous vehicle technology in Playford Alive Township
Published: July 16, 2019 - Updated: July 16, 2019
SAGE Automation has joined the City of Playford, French autonomous vehicle manufacturer EasyMile and the Department of Planning, Transport and Infrastructure (DPTI) to deliver a trial involving an autonomous shuttle bus carrying passengers from the Munno Para Railway Station to the Playford Alive Township and facilities.
This trial is phase two of the autonomous bus service named Playford Connect, with phase one demonstrating a first and last mile transport solution by providing a free park and ride service from the underutilised Lionsgate car park (formerly the Holden car park) through to the Lyell McEwin Hospital in Elizabeth Vale.
Launching today, phase two intends to trial driverless vehicle technology as an integrated shuttle service by linking the Munno Para train station to the Playford Alive Township including stops at Mark Oliphant College, the Stretton Centre and Town Park.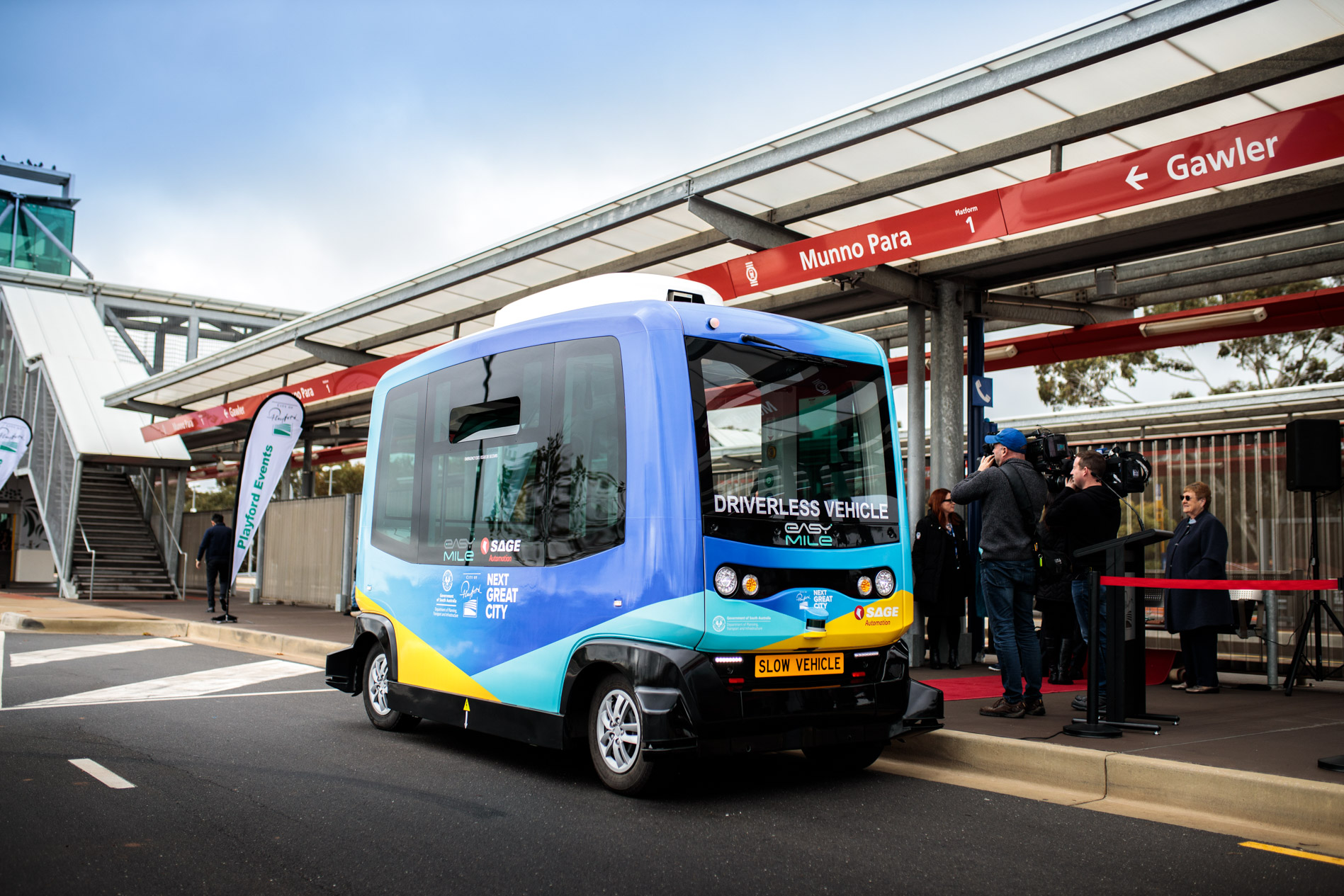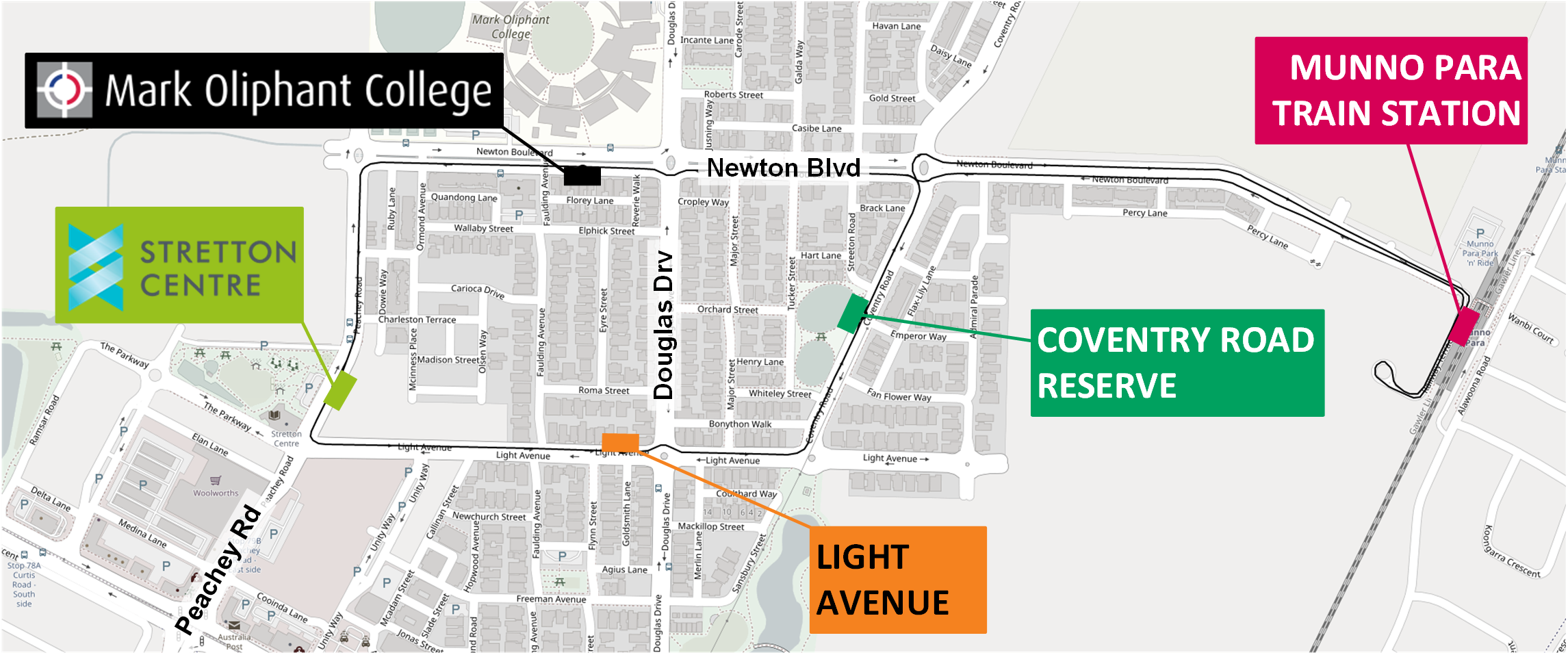 SAGE's National Operations Center monitors autonomous vehicle trials 24/7
The EasyMile EZ10 autonomous electric bus will run among regular traffic approximately every half hour on weekdays (except public holidays). It is free to ride the autonomous shuttle with designated passenger collection points along the route. As part of SAGE's involvement, a booking system has been developed for passengers to pre-book their ride at playford.ridewithsage.com
As part of the trial's operational and maintenance support similar to other trials, SAGE will monitor the trial in real-time from the National Operations Centre situated in the Tonsley head office. This level of monitoring ensures a high degree of security for autonomous vehicle operators and users, as well as capturing data to enhance future deployments.

SAGE's National Operations Centre monitors autonomous vehicle trials 24/7
Damian Hewitt, General Manager - Transport for SAGE Automation, said partnering on the project was an exciting evolution of the recent autonomous vehicle trials in South Australia. "This trial is particularly important in preparation for vehicle performance in mixed traffic conditions. Partnering with EasyMile and being responsible for the operation of the trial enables SAGE to deploy technologies that enhance safety performance, user experience and increased patronage on public transport."
SAGE has been involved in multiple trials in South Australia delivering:
Online booking and survey system development
Monitoring via EasyMile's Site Control Centre from the National Operations Centre to observe vehicle location, temperatures, battery levels, mileage, payload and CCTV camera vision during operating hours
Incident and technical reporting
Operator induction and dialogue training, scheduling and management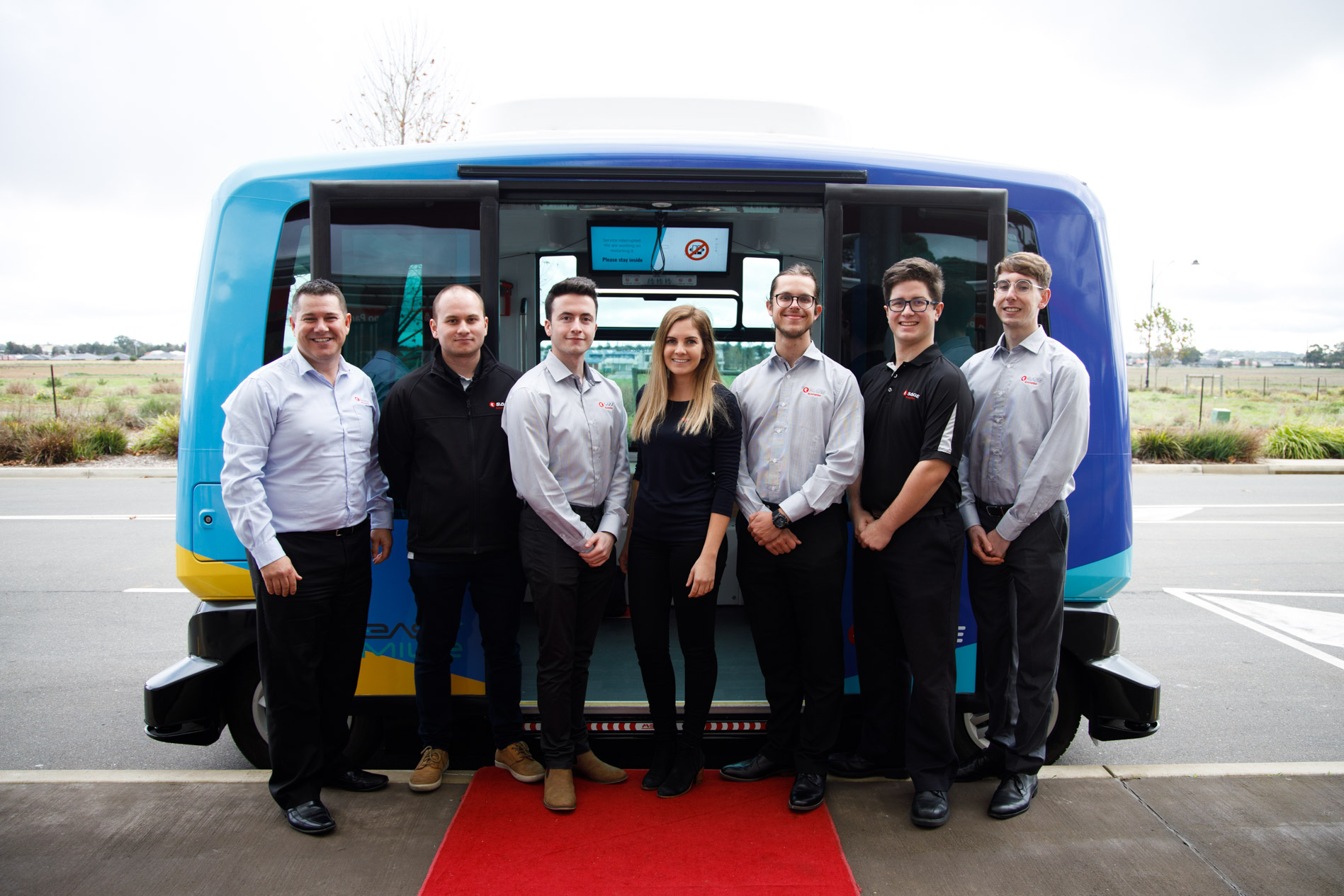 Greg Giraud, Managing Director for EasyMile ANZ, said: "Autonomous vehicles will change the way we deliver passenger transit in future and this trial is a great opportunity to showcase how our technology can provide new mobility solutions and bridge the gap for those first and last miles.
"As the project takes place in an open road environment, it is also about understanding how passengers and other road users interact with driverless technology. The City of Playford, and more generally, the Adelaide Metropolitan Area are ideal environments for the integration of autonomous shuttles to help address public transport challenges."
Glenn Docherty, City of Playford Mayor, says the council is proud to be playing a part in shaping future mobility. "As a growing city we are embracing technology to transition from traditional industries into the digital economy. This bus trial provides a chance for Playford residents to embrace new technology that increases mobility and access to one of our city's busiest areas."
The trial was supported by the South Australian Government's Future Mobility Lab Fund, which aims to encourage and stimulate developments in connected and autonomous vehicles, and position South Australia at the forefront of these emerging technologies.