Three ways Industry 4.0 can improve uptime and reliability
Gareth Williams, Published: November 8, 2018 - Updated: March 4, 2020 (7 min read)
While Australian manufacturers understand the benefits of Industry 4.0, many are still in the early stages of 'digital maturity'.
Now is a good time to pay attention to Industry 4.0 or the fourth industrial revolution, where the convergence of cyber and physical systems is occurring rapidly across the industrial sectors – especially in manufacturing.
An increasing number of vendors are starting to embed internet-enabled devices into their equipment to collect, store, process and analyse data and enable better decision-making—at lightning speeds.
A global example of Industry 4.0 in practice is electric car and battery maker Tesla, which collects data to enable optimal operation of its products. With the sensor data it collects from its cars, for example, Tesla can remotely modify its products and provide customers with improved functionality via software updates in real time. This enables greater "uptime" for drivers who can keep their cars on the road for longer and spread the time between service and maintenance visits.
A McKinsey Industry 4.0 survey shows advanced manufacturers are experiencing "pilot purgatory" as they move to improve their uptime and reliability but German companies are leading those in the US and Japan in making good or substantial progress in implementing Industry 4.0 strategies and applications. Suppliers are edging ahead of manufacturers in this process.
Industry 4.0 for uptime and reliability
In our experience, industrial businesses recognise the value of Industry 4.0, but are unsure what it looks like in practice or how to realise these efficiencies, especially when it comes to maintenance and operations.
Many are stuck with run-to-failure maintenance strategies, ageing equipment and IT infrastructure. For this reason we have chosen three relevant Industry 4.0 technologies that are giving the industrial sector improved reliability and availability of their equipment.
1. Predictive maintenance for improved uptime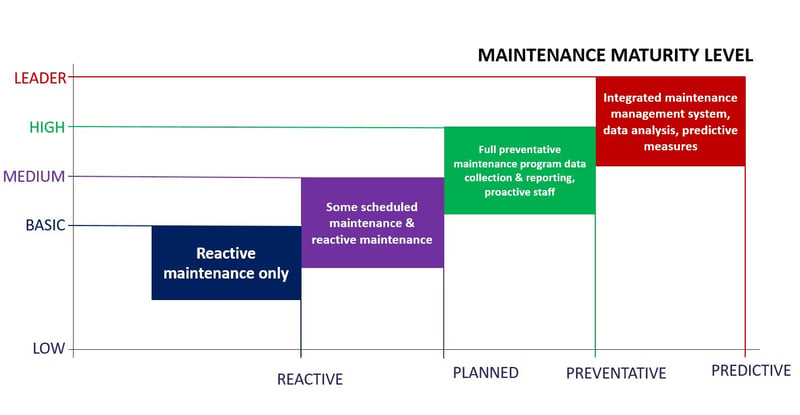 Predictive maintenance is the analysis of data gathered from connected equipment to predict when a part is worn or likely to fail, indicating that maintenance should take place. Rather than running run-to-failure maintenance or replacing a perfectly good part that may have many cycles left, predictive maintenance can help companies make repairs when or before they're needed, thus reducing costly downtime.
Removing unplanned maintenance downtime reduces labour costs, lowers safety incidences and improves productivity while giving managers improved insight into process and equipment conditions and empowering them to make better-informed decisions on the plant floor.
We know the costs and stress of unplanned downtime. One report found downtime cost the US automotive sector at $US1.3 million an hour or between give and 20 per cent of productive capacity so an opportunity to prevent such breakdowns is worthwhile.
Predictive maintenance offers manufacturers cost savings from unplanned downtime and associated staff, customer relations and supply chain impacts.
Takeaway: Companies that have implemented predictive maintenance using advanced automation technologies have increased process efficiency by 20 to 30 percent and productivity among maintenance staff up to 66 percent. They have also seen reductions in safety incidents by two-thirds. Availability goes up and maintenance costs go down.
2. The Internet of Things for increased visibility and reduced maintenance cost
The Internet of Things (IoT) is enabling connection of systems and devices that have never been connected before. The resulting data and visibility is transforming every industry from retail to finance to our cities and motorways, but none so much as the industrial sector.
"63% of manufacturers have either implemented or are planning to integrate IoT technologies into their products" – Forbes.com.
IoT in manufacturing
The IoT has brought greater trust and customer satisfaction to the Fonterra brand, which now uses traceability technology on its infant milk formula to give shoppers the ability to check the product's authenticity on store shelves, particularly in the large Chinese market rife with fake infant formula rackets.
Using IoT technology in its manufacturing process, Fonterra collects data for each formula batch and sends it to a cloud-based service. Customers can scan a Quick Read (QR) code on the can with their mobile device, taking them to a webpage with information and a batch number verifying that it is authentic.
IoT in utilities
For utilities and critical infrastructure, remote, low cost monitoring reduces maintenance and labour costs.
One example is the use of SAGE's cloud-based SCADA service, which enables secure, low cost, remote monitoring of any type of site. Melbourne Water were able to achieve remote monitoring of more than 70 low-lying assets in a matter of months, without the capital outlay using the cloud service and some monitoring devices.
Takeaway: Both critical infrastructure utilities and manufacturers an benefit from the fewer working parts of IoT devices, which communicate in small data packages and require less power to provide and reliable real-time information to keep operations running.


3. Digital Twins and data integration for faster response
Digital copies or "twins" of physical systems monitor, diagnose and predict asset performance using current and historical sensory data. The digital twin also creates better communication between different devices and equipment on the factory floor.
By connecting production equipment via the digital twin, with assistance systems in the cloud, production managers can be supported by aggregated and visualised information for comprehensive decision making to solve urgent problems.
Data from multiple sources and legacy systems can be pulled together to provide real-time advanced insights, allowing computer systems to do the legwork so maintenance managers can deploy resources more effectively.
This can assist operators to keep inventory levels balanced, anticipate problems in the supply chain, uncover significant variables in production and thus minimise exposure to risk.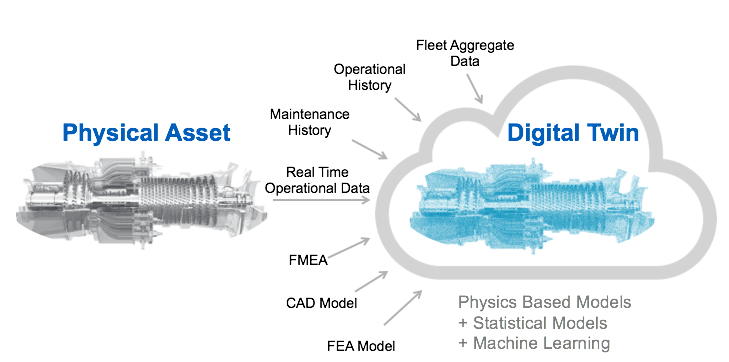 The digital twin is a virtual copy of your physical asset. Image: Loginworks.com
Takeaway: By having a digital twin running parallel to the physical factory floor, manufacturers can predict potential problems in the process and reduce potential downtime. It can also increase reliability by giving companies an understanding of variables which can impact on costs.
To summarise…
The world's top tier manufacturers are finding their mix of IoT technology, digital twin systems and predictive maintenance to improve business processes and ultimately gain a competitive advantage. These technologies, applied with the right change management and skills development can streamline standard operations, reduce downtime, allow for faster and remote decision-making, enable people to work faster and more effectively, and improve end brand reliability. The ultimate winner is business profitability.
Data is a great leveler. Our sister company Nukon specialises in turning data into a useful tool. Find out how real time data can improve day-to-day operations, including fault finding for reducing downtime by downloading the free guide from Nukon: Driving operational efficiencies through real-time data.