Your essential facility maintenance tasks for Christmas
Andy O'Regan , 20 December 2018 (5 min read)
Whether your facility has annual shut down, or you continue production over the holiday season, now is as good a time as any to perform some essential facility maintenance on your control systems.
Failure to do so will ultimately impact production at a later date through equipment failures and prolonged downtime. While there are hundreds of maintenance activities you could do, we've kept our Christmas task list to often forgotten control system and electrical tasks.
Take some time to tick off at least three of these facility maintenance tasks:
1. Perform backups of HMI, PLC, and SCADA
As a rule backups should be taken regularly, but make it a rule to do a plant wide backup this time of year. A simple, regular backup regime of all PLC systems, SCADA drives, HMIs and control systems will safeguard against worst-case scenarios such as a wipeout. Restoring a month-old PLC system is better than having to rewrite it from scratch. In one case this cost one of our clients 2 weeks of downtime!

Don't have a regular back up system in place? SAGE's Service team can draw up a backup schedule for you, and/or visit your site to perform proper backups.
2. Replace batteries in PLCs and robotics
While backups are an obvious maintenance task that will safeguard against prolonged downtime, battery replacements are often missed. You should check on your batteries in PLCs and robotics equipment and replace them according to the equipment maintenance manual or by checking the battery status indicator. Robot batteries commonly need replacing every two years.
"You don't want to wait for the 'battery low' alert. A power outage and no backup battery will result in PLC memory loss and your robots will lose their master position if they power off," one of our service technicians Chris Kociolek says.
Stockpiling batteries isn't generally a good idea so order them and replace them all in your audit.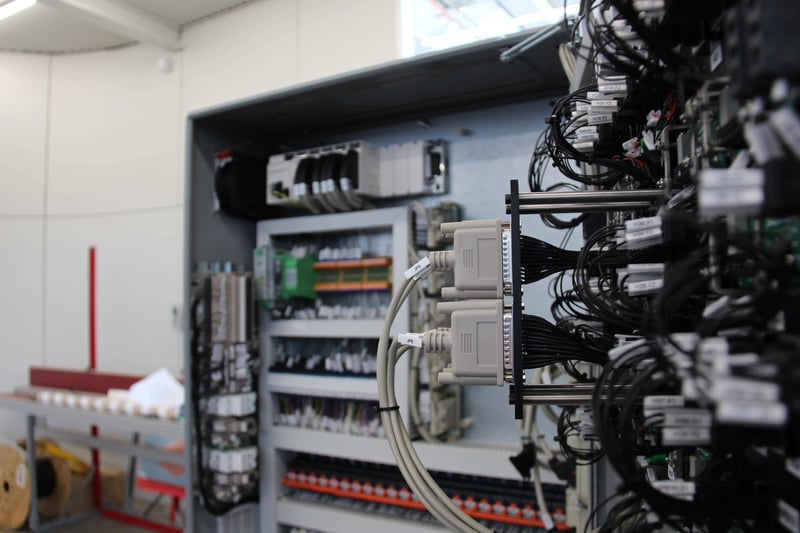 Check your control cabinet's PLC batteries. Image: SAGE Automation
3. Take imaging of essential industrial PCs
Many clients miss this when they do their PLC backups. Industrial facilities have dozens of industrial PCs that run critical software and settings. If the hard drive crashes or fails, this data and settings is lost, which is just as impacting to downtime as PLC data loss. An 'image' takes a snapshot of the software and settings and will enable faster system recovery.

SAGE can do this for you when it backs-up your PLCs. "It's good practice to bundle these tasks up together," Chris adds.
4. Control panel and electrical cabinet maintenance

Dust is one of the biggest killers of electronic devices and motors.
So take the time this Christmas to clean cabinet interiors and exteriors and tighten all screws. This will go a long way to protecting from avoidable downtime and will prolong the life of your equipment. Take a leaf from TPM for a healthy year-round maintenance approach.
"Your cabinet maintenance and cleaning should include replacing your cooling fan filters. These can block up with dirt which reduces the cooling capacity – and you don't want your electrical equipment overheating," Chris says.
5. Perform thermal imaging of electrical cabinets
Do some thermal imaging of your electrical cabinets and even other electrical equipment. Hot spots can form as a result of resistance built up in connections over time. It can and does cause fires, so these will need to be rectified by a qualified electrician or control systems technical. We do the electrical control system maintenance and thermal imaging for clients in manufacturing, transport and even local councils.
6. Review your safety systems
The proper functioning of your safety control systems is highly essential. If these systems don't work it could result in major workplace injury or even death. Trip your safety systems in a controlled testing environment and monitor the response. Ensure that the correct outputs turn off according to the electrical drawings.
"You need to ensure this is carried out someone with a good understanding of safety control systems. We recently completed a safety system audit for Coopers Brewery. They have their own electrical maintenance team but opted to use SAGE Service," Chris explains.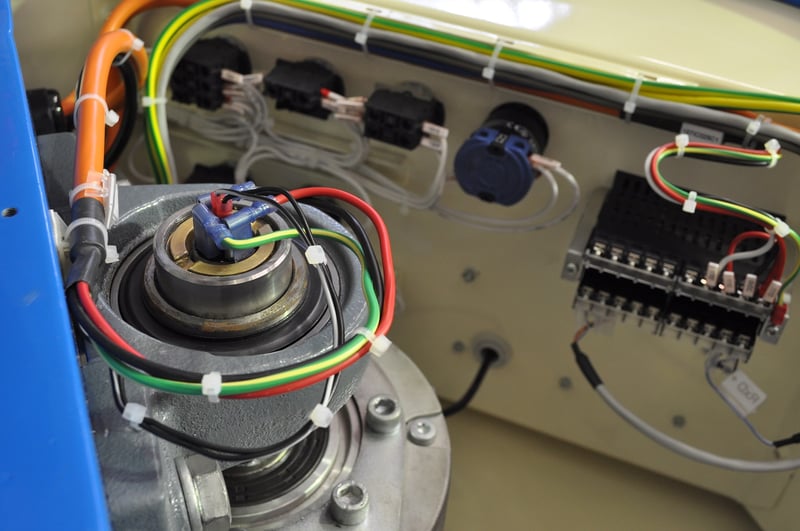 Check all safety control systems regularly to keep the workplace safe. Image: SAGE Automation
7. Plan or perform your next upgrade
Finally, shutdown is the perfect time to commission equipment upgrades across your facility. If you aren't doing a shutdown or haven't planned for an upgrade, start planning now.
Conclusion
If you're able to perform at least a few of these tasks before the new year, you'll be well on the way to ensuring an incident free 2019. And if you don't get to it now, I recommend scheduling the remaining tasks in throughout the year.
For the times when you do have urgent fault issues SAGE's team of control system technicians are available nationally 24/7. Call us on 1800 724 373, contact us directly or chat to our National Service Manager, Deon McHatton on service@gotoSAGE.com.
Don't need immediate assistance? Download our free downtime checklist to give your operators to reduce your downtime response. It will help them react quickly to a fault and contact the right person for the fix.