Isolated grid solutions
Isolated grids are modelled specifically to meet the location's unique energy requirements, ensuring cost-effectiveness and a reliable energy supply. SAGE gives consideration to maximising the levels of renewable power and energy usage in order to reduce reliance on fossil fuels and their associated costs.
Categories of isolated grids include:
Stand-alone power systems (SAPS)
Islanded microgrids
Off-grid energy systems
Hybrid energy systems
Mini grids.
SAGE has a long and proud history of delivering the engineering services necessary to provide Australia's remote communities with reliable and affordable power, enabling opportunities and prospects for Australians that otherwise would not have them.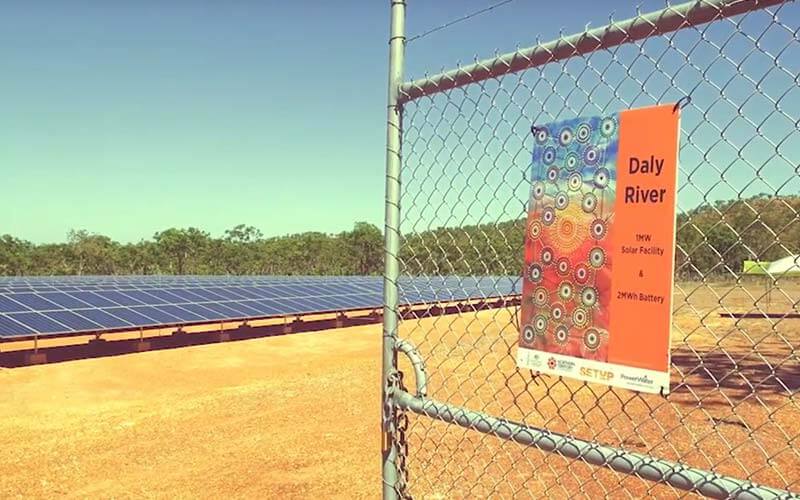 SAGE delivered the automation and control needed for the Daly River remote 'solar-diesel hybrid' stand-alone power stations. This involved delivering remote control, monitoring and load management capability of different generation assets such as solar, diesel and battery storage.
SAGE's engineering team draws on more than 15 years of experience in these types of projects to come up with highly standardised control system and switchboard designs. The result delivers our customers repeatability, ease of maintenance and operation, and interoperability with various genset brands.
Learn more about our isolated grid experience