Self driving shuttle trial set for beach-side Glenelg
21 February 2018
Australian company SAGE Automation is partnering with US-based Local Motors and the City of Holdfast Bay to deliver the world's first trial of an autonomous shuttle and smart transit hub solution.
The self-driving shuttle named 'Olli' and autonomous smart transit hub, named 'Matilda', talk to each other and the internet to give passengers a completely autonomous, smart ride.
SAGE Automation and Local Motors welcome the opportunity to trial this first-of-a-kind smart mobility solution.
"With South Australia's friendly regulations and aggressive commitment to innovation, we believe that Holdfast Bay marks the first of many deployments in the region," Local Motors EVP, Matthew Rivett said.
"We are equally excited to be working with SAGE Automation and using our open platform theology to develop partnerships with other Australian technology companies," he said.
SAGE CEO Adrian Fahey said this trail is just the beginning.
"It provides a great opportunity to further develop our relationship with Local Motors to supply these mobile interactive transit hubs to the global market," Mr Fahey said.
"This trial is another example of the technology skills developed by SAGE Automation early in the automotive manufacturing sector bringing the best thinking, advanced technology, capability and skills into the emerging driverless vehicle industry," Mr Fahey said.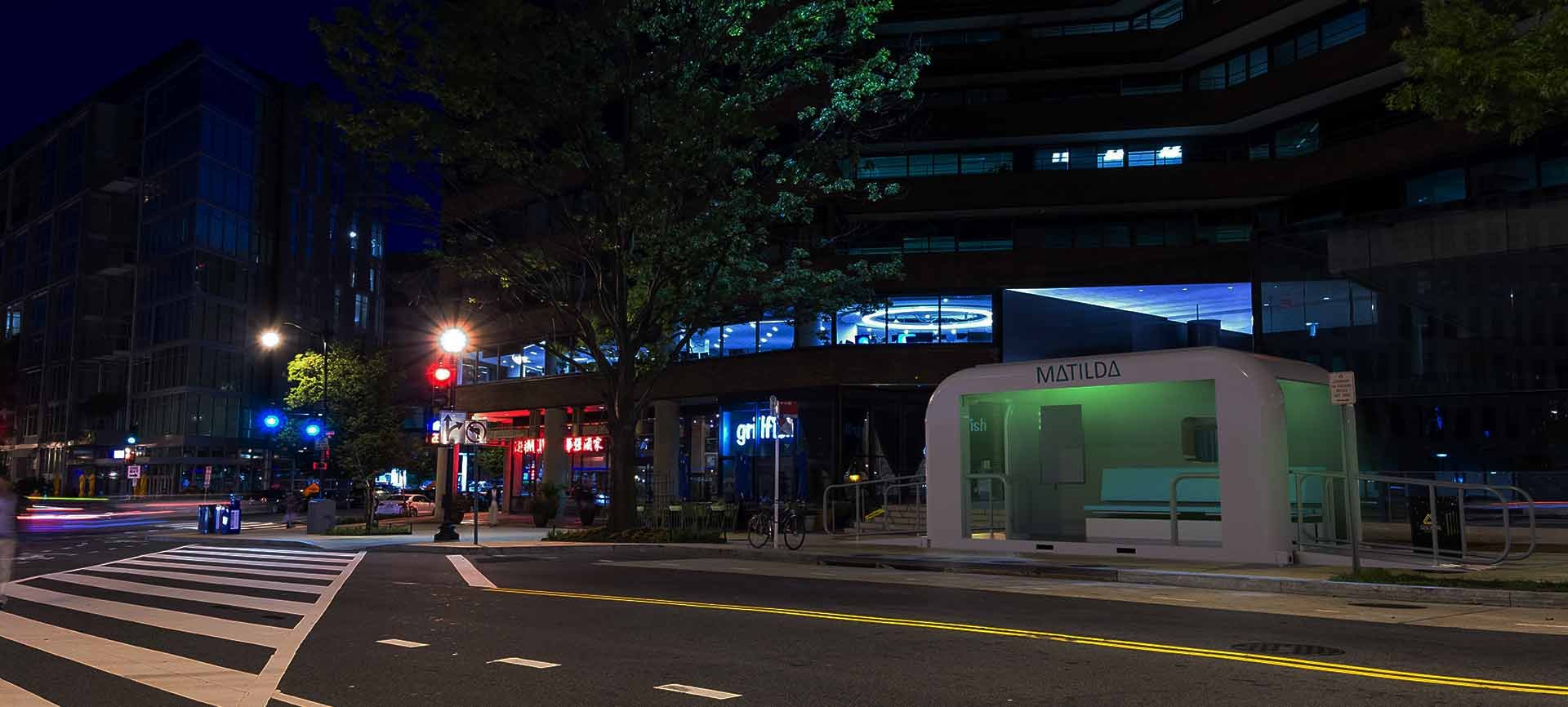 Local Motors will receive up to $500,000 and SAGE Automation will receive up to $200,000 from the government's Future Mobility Lab Fund to conduct the last mile shuttle and shuttle stop trial.
The trial site at Holdfast Bay is just minutes from SAGE's Advanced Manufacturing facility where Matilda will be engineered and manufactured.
The smartest, most accessible transport of the future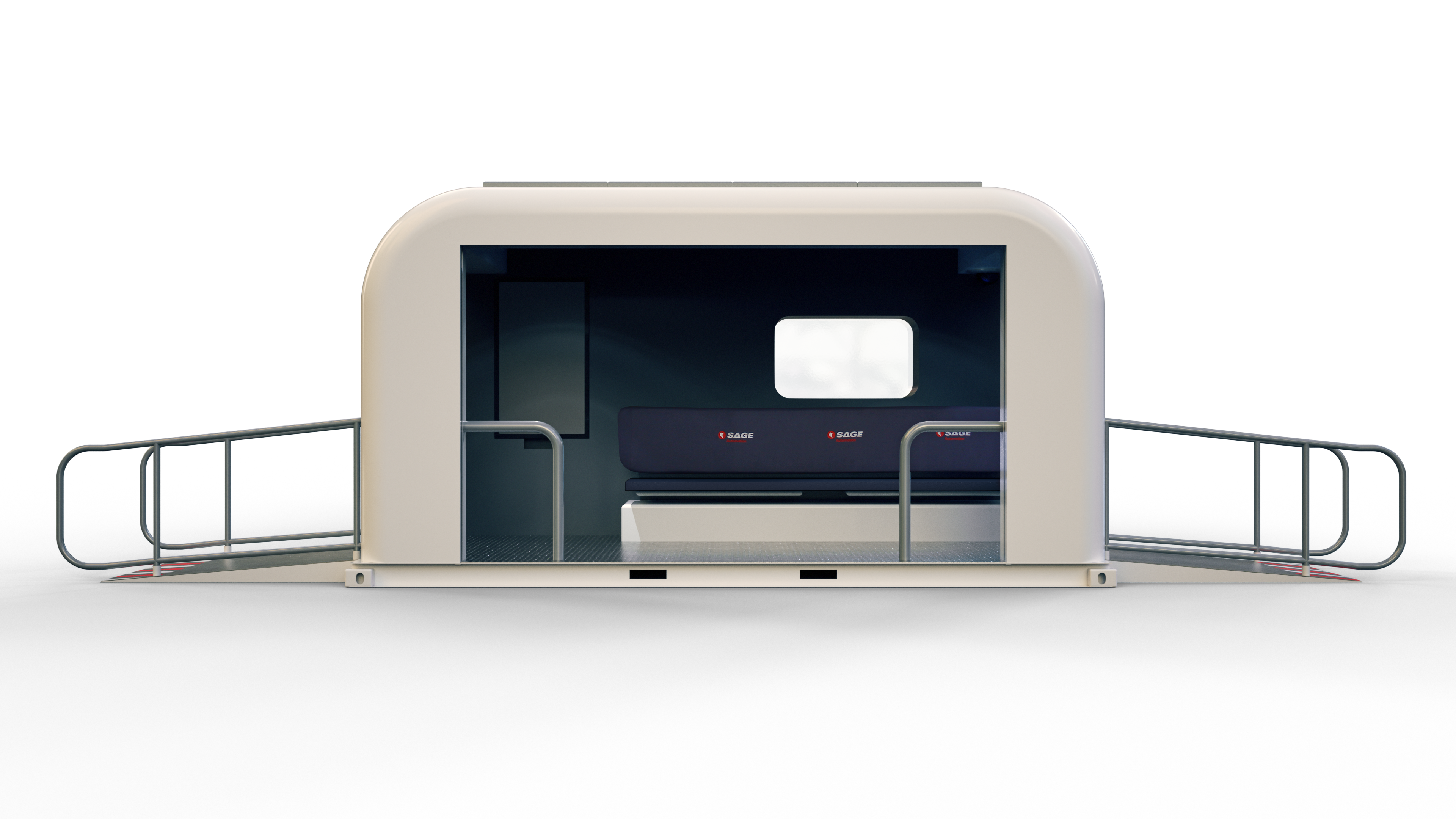 The Local Motors Olli shuttle is fully integrated with the SAGE's Matilda.
Both Olli and Matilda:
draw on the cognitive power of IBM Watson. Olli is the world's only self-driving vehicle to tap into IBM Watson
are designed to be accessible for everyone, especially age care and disability groups

are a completely self-powered and relocatable last-mile solution

communicate with each other and the internet to give passengers an interactive, personalised experience, including real-time travel updates and route assistance.
Matilda is solar and self-powered and is built to be relocatable within a few hours – giving road authorities flexibility to trial different 'last mile' locations, or put additional systems in place for major public events.
SAGE has a global license from Local Motors to manufacture Matilda and the first prototype was displayed at the Las Vegas Consumer Electronics Show (CES) in January 2018 with great reviews.
How to catch a ride on Olli
Residents and tourists in the beach-side suburb of Glenelg will be able to ride Olli when the trial begins in September 2018.
People can catch an Olli shuttle from two autonomous 'Matilda's': one at Mosely Square Glenelg and one near the Broadway Kiosk.
Olli shuttles will run from the Mosely Square Matilda along the shared bike path route to the Broadway Kiosk Matilda about 1km away.
Olli carries up to 10 passengers and has been operating at the EUREF-Campus in Berlin and in Copenhagen, Denmark, with pilots scheduled for the US in the American Spring.
The rise of smart transportation
Australian research has found that global leadership in the field of driverless and autonomous vehicles could unlock $95 billion a year in economic value and generate 16,000 jobs nationally.
Independent research forecasts the autonomous vehicle industry will be worth US$7 trillion by 2050, of which the Asia Pacific region is expected to claim a 47 per cent share.
In early 2016, South Australia became the first Australian state to permit driverless vehicle testing on Australian roads.