SAGE partners in another driverless shuttle trial
Published: June 19, 2018 - Updated: August 27, 2018
A new wave of transportation is being 'hatched' at the former Mitsubishi car manufacturing plant, with the launch of yet another driverless shuttle trial at the site this week.
A driverless electric shuttle will start transporting Flinders University students and the public around the old car production line, now the Tonsley Innovation District, as part of a five-year trial of autonomous vehicle (AV) technology set to encompass public roads in South Australia for the first time.
The Flinders University and RAA autonomous shuttle trial, aptly named Flinders Express (FLEX), will initially provide 'first and last mile' shuttle services on roads within the Tonsley site, then connections to bus stops on South Road, Clovelly Park Train Station and businesses within the Tonsley precinct.
Within a year the shuttle will run to the Flinders Medical Centre and the University's Bedford Park campus before using main arterial roads around the entire Bedford Park precinct. Book a ride on FLEX here.
The three-stage, $4 million driverless shuttle project – for which Flinders University, the RAA and Department of Planning, Transport and Infrastructure have partnered with industry supporters Cohda Wireless, Renewal SA, SAGE Automation, Telstra, UPG, ZenEnergy and public transport operator Keolis Downer – has received $1 million from the State Government's $10 million Future Mobility Lab Fund.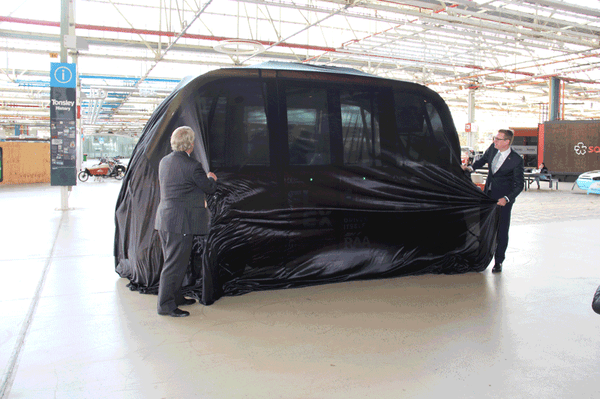 Minister for Transport, Infrastructure and Local Government Stephan Knoll said trials like this would allow feedback into improving public transport services now and in future.
"This trial will inform us on how we can create first-mile last-mile solutions and use technology and data to make our transport services better."
"I'm sure there will be technical leanings from the trial, but as importantly, if not more importantly, what we're hoping is for some community acceptance to come out of the trial."
The Minister said the real question was how the state would keep up with AV technology, and said companies like SAGE Automation and Cohda Wireless were helping this advancement.
Driverless technology is here to stay
"It's not a question of if this technology will be on roads, but when." - Flinders University Head of Civil Engineering Professor Rocco Zito.
The transportation sector is undergoing massive change around the globe as Uber, Google and major car manufacturers compete on technology, while public trials of AV shuttles go live.
While not as visible, Australia is moving quickly to master AV technologies and regulation. As intelligent transport systems experts SAGE have a number of initiatives on-the-go.
As a key technology partner for FLEX, SAGE delivered the devices for remote monitoring, tracking and communications that connect the shuttle with the Tonsley Precinct infrastructure.
In September, SAGE and US-based Local Motors will trial the world first autonomous shuttle and smart shuttle stop solution at the Glenelg foreshore.
Meanwhile SAGE's Bluetooth passenger and car detection technologies are feeding into future smart city public transport planning, and AV communication methods.
"The future of autonomous vehicles, and indeed smart cities, is very much reliant on fast, secure, and highly responsive communication networks and devices, and that's how SAGE fits into this picture." SAGE Automation CEO Adrian Fahey said.
"Communicative data technologies and open data will be a key enabler to successful autonomous vehicle rollout across our cities."
Like SAGE, the Tonsley Precinct is no stranger to autonomous vehicle trials. The Argo autonomous shuttles have been operating on the grounds for a number of months – another project SAGE has lent its support to.
Learn how tomorrows' smart transport networks are being created today. Visit SAGE's SMART Transportation Sector.

Launch event photo gallery: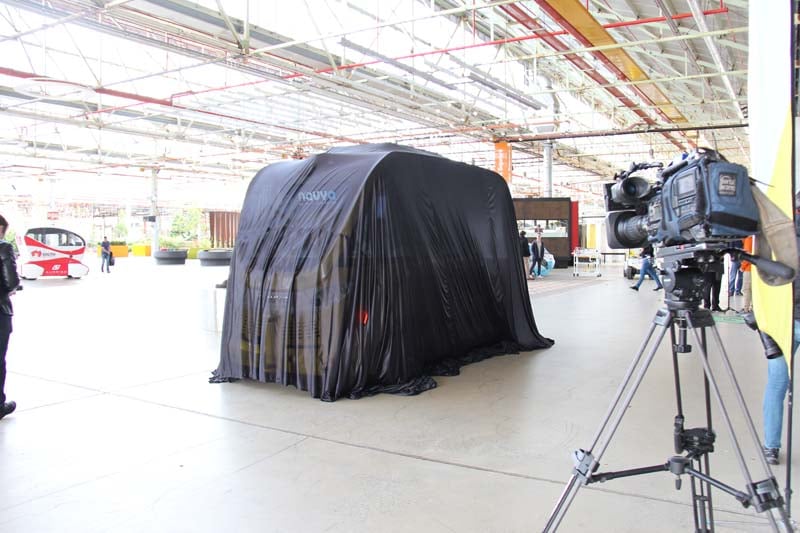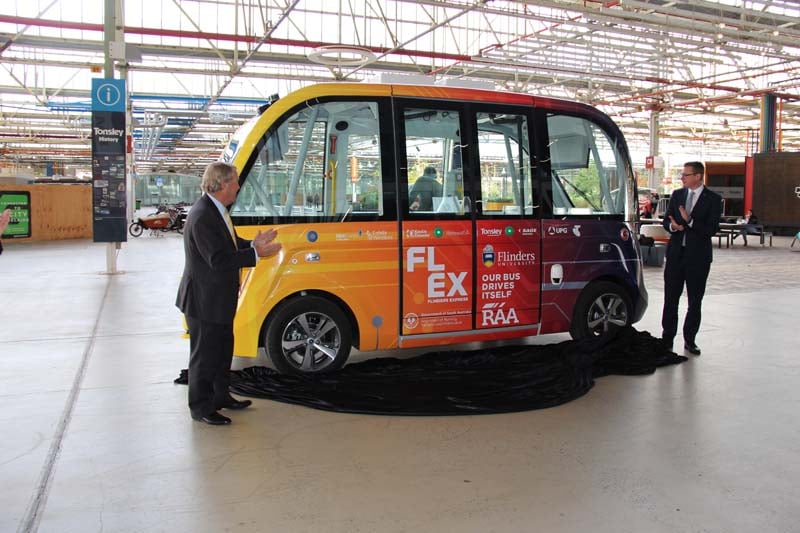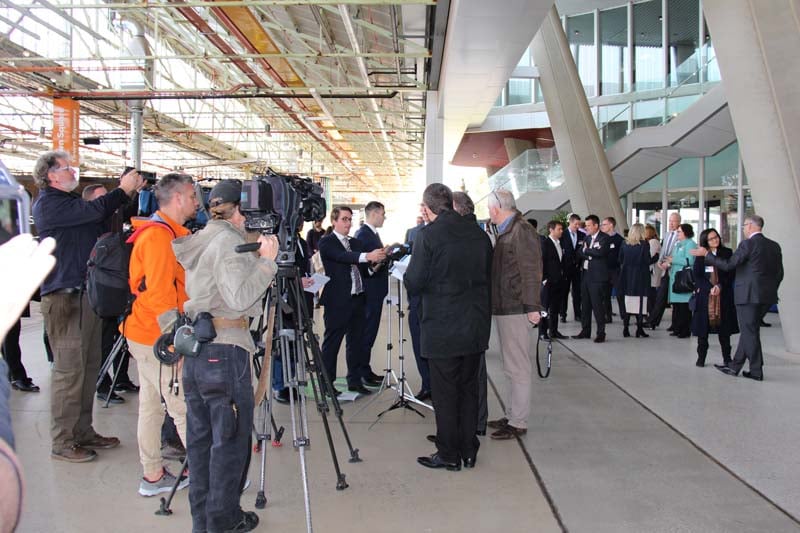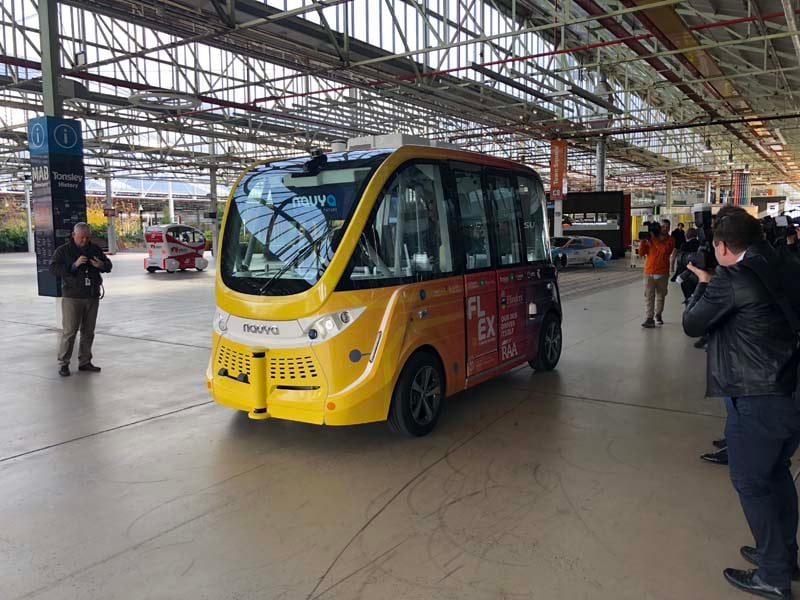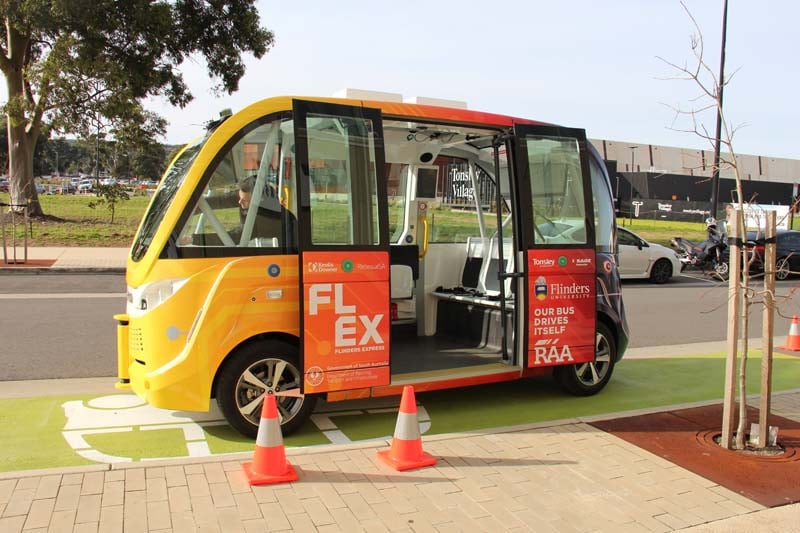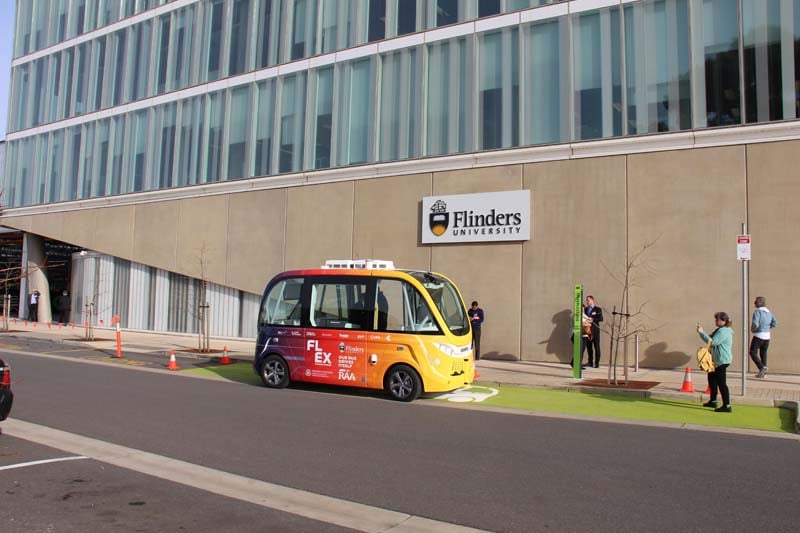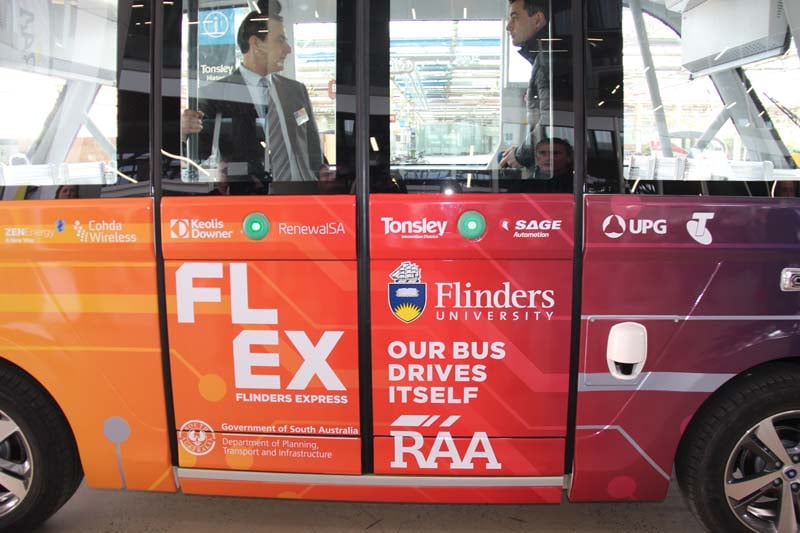 Connective data technologies enable the driverless cars and smart transport systems of the future. Learn how in our case study: SAGE innovates connective data solutions for smart motorways