Introducing the World's Smartest Transit Hub...

...that connects people to the world of Smart transit and makes it fun!
To grow smart, accessible cities of the future we need to make devices, vehicles and infrastructure talk to each other.
That's why we made Matilda.
Matilda is the world's smartest transit hub for autonomous and connected mobility. Using leading edge technologies such as IBM Watson and KinTrans systems, Matilda autonomously communicates with any driverless bus fleet and people to deliver a seamless, tailored transit service.
Public transport has never been fun - but wait until you meet Matilda.
Answering the first mile last mile problem

Matilda is built to be relocatable within a few hours, runs on solar or battery power and is fully self contained. Now road authorities can trial different 'first' or 'last mile' locations, or put additional transport in place for major public events.
Connected
Matilda is smart and connected. Powered by IBM Watson, she communicates with passengers, the internet, autonomous vehicle services, and city transport systems to deliver a seamless, tailored transit service. Matilda's ultra-connectivity gives transport planners the ability to analyse traffic and passenger data to improve services.

Portable
Matilda is light and easy to move with forklift or small truck. This means road authorities can easily put on additional services for special events or trial services in developing regions, giving the public greater mobility and connection to their city.

Sustainable
Matilda can power herself via rooftop solar, and doesn't need to be connected to the grid to operate. This makes it affordable and easy to move Matilda to new or remote locations, while positively contributing to the community's sustainability.

Commercialised
Matilda's high resolution screens and sleek, graffiti-proof design creates opportunity to subsidise costs through advertising, display community messages and news, or promote smart transport initiatives.

Accessible
Matilda caters for everyone's needs. She is wheelchair accessible, communicates to the vision impaired and hearing impaired, and can automatically extend a bridge plate to a vehicle for wheelchair or pram access. She can organise this with passengers when they arrive.

Safe
Matilda doesn't miss a beat. Monitored CCTV cameras, emergency call button and LED lighting give passengers full visibility and safety, especially at night. Meanwhile her roller shutter door and graffiti-proof surface reduces the chance of vandalism and protects her during non-service periods.

Flexible
Matilda likes to adapt. Let us know what features you'd like Matilda to have, and we'll add it on.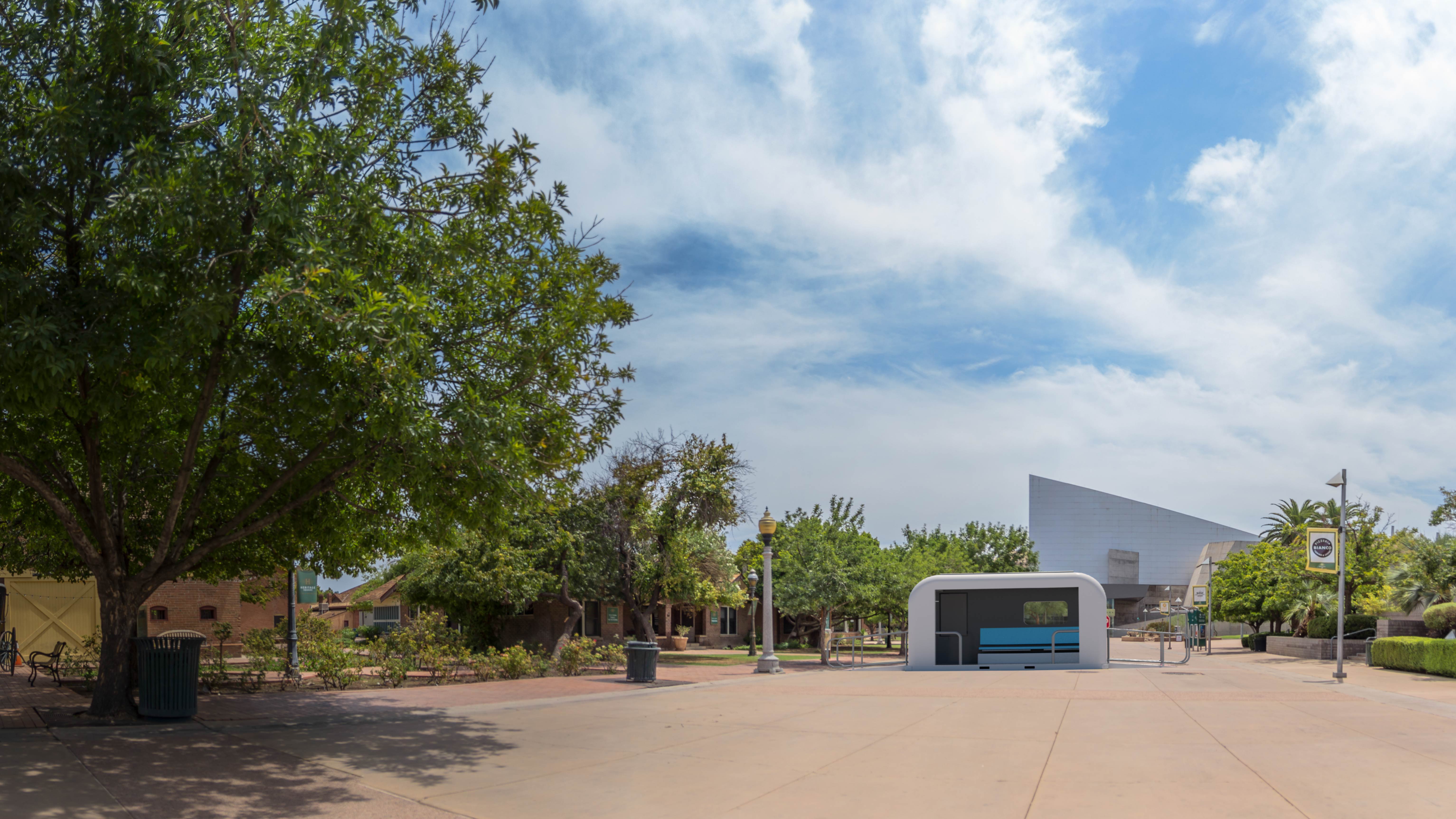 Contact us via the form below to learn more...