Your guide to asset life cycle design for maintainability and operability
SAGE Automation, Published: March 16, 2018 - Updated: April 22, 2019 (13 min read)
Industry continues to face increasing pressure in the management of capital assets: shrinking budgets, increased performance expectations, and evermore regulatory oversight.
It is no wonder that maintaining available, reliable assets is essential to optimising the performance and profits of your industrial operation.
While many industrial organisations start and finish their maintainability planning with Design, these companies are missing valuable opportunities to reduce costs and extend the life of the asset.
Leveraging the entire asset life cycle, from Scoping through to Improvement, is a more proactive, holistic approach.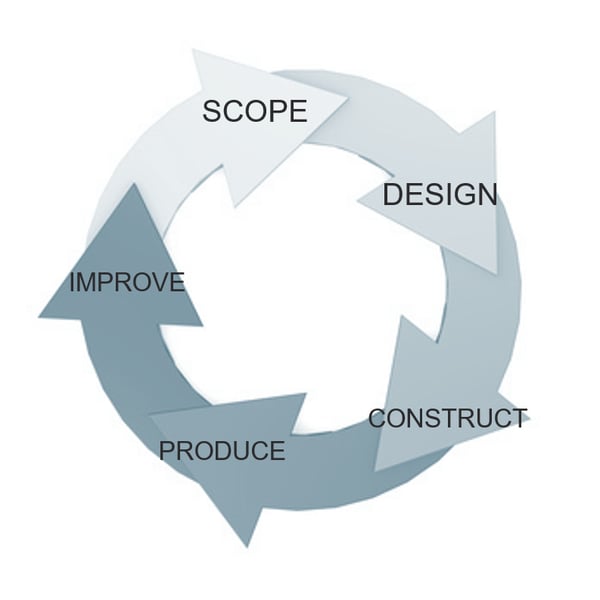 Whether you run a gas utility operation, a water processing plant or manufacturing operation, using the asset life cycle to proactively consider maintenance can vastly extend the life and reduce the life cycle cost of your assets.
"Maintainability and operability should be front of mind at every life cycle stage," SAGE Automation Chief Operations Officer Adrian Spencer said.
"That's whenever you scope, design, construct, produce or improve any given asset."
With this in mind, we present our advice for ensuring maintainability and operability at each asset life stage of:
Scoping, Design and Construction, Production and Improvement.
1. Scoping
In any project, whether it's a major capital investment or an operational improvement, thorough scoping is critical.
"Scoping, if done right, will prevent blowouts of operational and maintenance costs down the track," Spencer says.
The kick off meeting
Kick-off meetings are the perfect place to understand user requirements, so bring in people who will operate, maintain and support your assets throughout their life. Understanding the process through their eyes and be sure about the required outcomes of your asset or operation as a whole.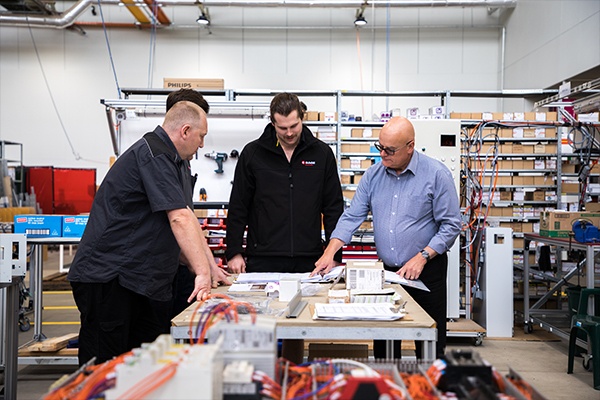 "This will ensure you factor in appropriate design, technologies and training, and provide the right level of documentation so the plant can run at optimal performance," Spencer says.
"Plus you'll have their buy-in at critical handover stage."
Get your 'end goal' right
Don't forget to frame outcomes numerically, and include the terms for maintenance and operational requirements. You might want 'a new packaging line' but what about the output?
e.g. 8,000 boxes per 12 hour shift, requires speed of X% which will have flow on effects with other lines. For maintenance and operational-based outcomes.
To achieve this, the design phase might ask, 'is critical equipment accessible?', or 'are staff trained on the new PLC or machinery?", Spencer explains.
Understand risk and where it lies
Hold risk workshops to understand where risk exists for you and your suppliers.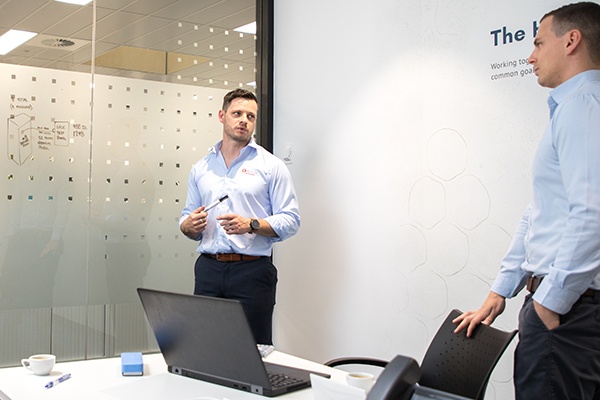 "Your risk doesn't end with project completion. The assets' maintainability is yours," Spencer says.
e.g. If a supplier's only requirement is to install a new pump, they may meet this requirement but not think about how a service technician can access this pump. Ensure you build this requirement into their role.
Define your suppliers' roles
Be very clear and transparent in discussions. Clearly defining each supplier's roles and responsibilities will limit scope creep and ensure systems are designed with maintainability and operability in mind.
2. Design and construct
Design for maintainability and operability doesn't have to be complex. Mostly it involves bringing in key people and thinking in terms of the future vs now. Here are some of our tips.
Involve people
"It might seem obvious but it often gets missed," Spencer warns. "Engage with key stakeholders, suppliers and end-users such as operators and maintenance technicians in the design and construct stages."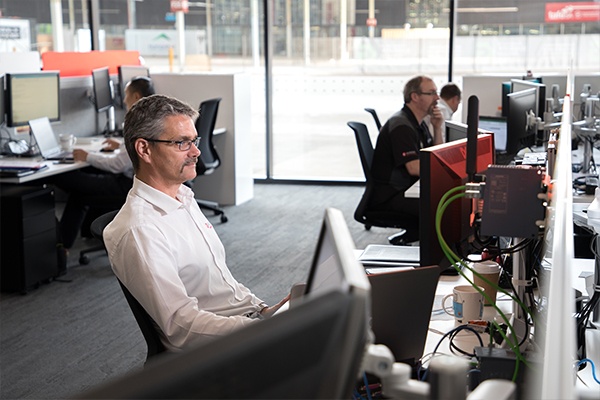 If possible, set key milestones for design review by peers.
Select maintainable equipment
Addressing equipment and maintenance requirements in the design stage will reduce lifetime breakdown support costs.
Ask vendors for the product or asset life cycle stage, and assess equipment spare parts and component availability. Ensure parts are locally made or locally warehoused (not overseas).
"Again, involving operations and maintenance staff can help safeguard against selecting impractical equipment," Spencer says.
Design for lifetime maintenance costs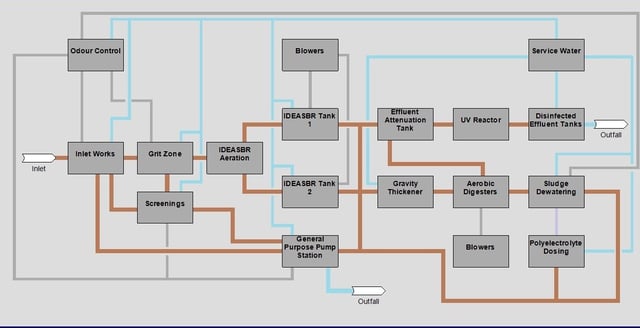 Design and build assets with lifetime maintenance cost in mind.
"For a utility, this might look like designing and installing below-ground sensors to be as accessible as possible," Spencer says.
"For example, removing the need for ladders and considering associated safety protocols that occur with hazardous areas."
Here, good accessibility design could save each maintenance technician 30 minutes of set up, supervision, remove any additional safety risks, and ultimately save considerable maintenance costs throughout the 10-20 year lifespan of that asset.
Design for the user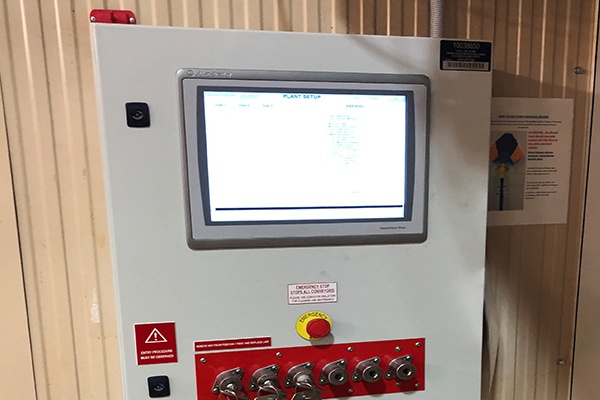 Design the control system, HMI or machine to meet the skills and capabilities of the end user.
Information such as fault diagnostic aids should be available and accessible for maximum maintainability of the asset. Develop training programs around any new systems before they go live.
e.g. A step-by-step user fault diagnostics may need to be incorporated in the user interface to give operators and maintainers the ability to fault find. PLC training gives operators the foundational knowledge they need to reduce downtime due to control system errors.
Collect the right data
Build data collection methods (both automated and manual) into production. This is crucial for feeding into improvement programs and future upgrades.
3. Produce
The opportunity to impact maintainability and operability of an asset extends far beyond scoping and design.
"The most exciting impacts can be made with smart maintenance regimes and targeted use of data," explains Spencer.
Assess where you are on the maintenance scale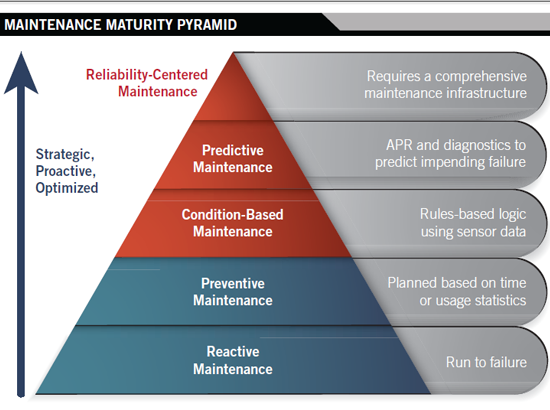 The maintenance maturity scale. Image: PlantServices
Many of SAGE's clients say they are completing 'planned maintenance' activities but in reality, most are still quite reactive.
We estimate the water and energy sectors are at best 80 percent planned, 20 percent reactive maintenance," Spencer says.
Review your KPIs, reports and budget data to assess whether you're spending more on reactive maintenance or preventative programs.
Move to predictive maintenance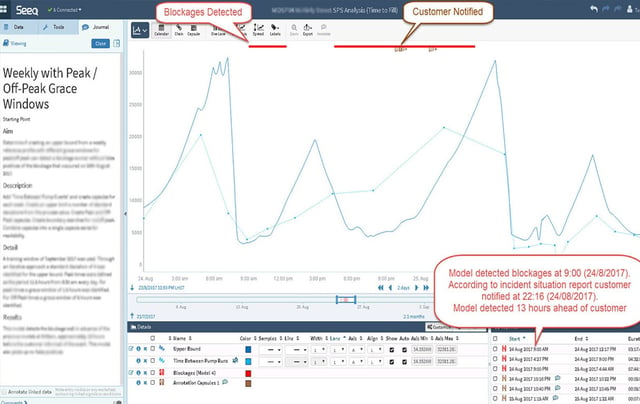 For the best equipment reliability, move away from reactive maintenance to predictive maintenance. This can include any mix of integrating data systems, installing sensors, lean improvement programs and empowering employee 'proactiveness'.
"SAGE and its sister company Nukon uses real-time data and the Industrial Internet of Things (IIoT) technologies to assist some clients move to predictive maintenance analytics on critical assets,"Spencer says.
This has achieved significant maintenance savings:
Clients are preventing operational impacts such as environmental spills, prolonged downtime due to failure and unplanned outages and ensuring legislative requirements are met," Spencer says.
For example, the Heysen tunnels' ventilation fans are equipped with sensors that monitor vibration. They detect when bearings need replacing, reducing maintenance time and costs while increasing total asset life span.
Get bare basics maintenance covered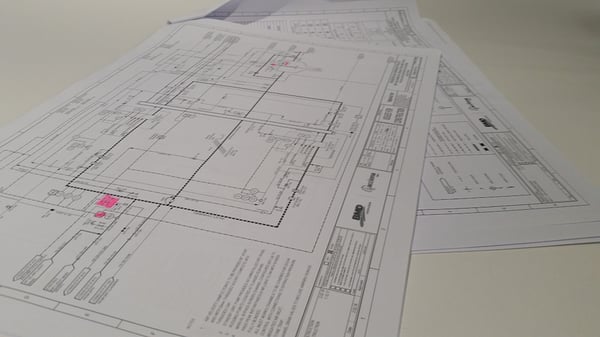 At bare minimum having machine criticality ratings complete, spares on-hand and drawings up-to-date will dramatically improve your breakdown response times.
SAGE Automation's experienced service technicians can work with you to complete site audits, parts and equipment standardisation, machine criticality assessments, compliance testing, and technical service support drawing.
4. Improve
"Asset maintainability is a continuous cycle."
"As the plant or asset starts to reach the end of its life we can use its whole life cycle to influence the next upgrade," says Spencer.
There are several ways you can manage continuous optimisation.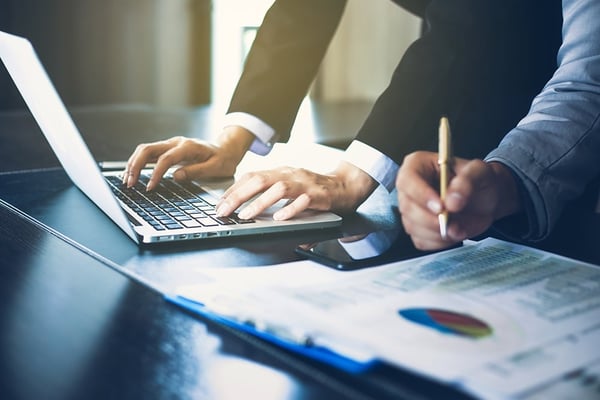 Learn from the past
Take a good look at the scoping, design and production data when asset is nearing end-of-life. Find out what works, what doesn't, and where opportunities exist to improve. Use this to feed future design, and don't forget to involve the right people.
"I can't stress enough how important it is to talk to operators and maintenance personnel to get their pain points," Spencer says.
Optimise operations with data
Most companies are data-rich but information-poor. With the technological advances we're seeing, operators can achieve unparalleled savings if they know what they're doing. Some examples:
Preventative maintenance via machine learning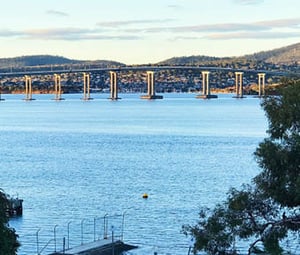 In an industry-first analytics solution, TasWater leveraged live and historical data to detect sewer blockages in their infancy, thereby preventing potential spill events. The model detected a historical blockage 13 hours before the time it was reported by a customer, with zero false positives.
Harnessing data for operational savings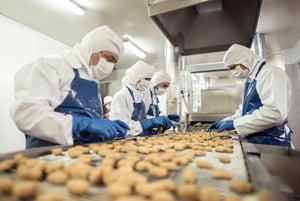 A major supermarket chain achieved an increased product shelf life by an average of 1.5 days through smart integration of their product forecasting, scheduling and tracking framework. Nukon, our sister company, was able to identify where data in the supply chain was and wasn't flowing and save the business $50 per pallet through better use of data.
Find an improvement program that works for you
Many of the below improvement programs are focused on improving production and reducing waste in the process:
Total Productive Maintenance: emphasises proactive and preventative maintenance to maximise the lifespan and productivity of equipment. And it does this by empowering all employees to take responsibility for such equipment. Read more
Six Big Losses: are the fundamental causes of production loss in manufacturing and mastering them will increase production time with minimal impact on quality. Read more


Lean manufacturing: is a way of thinking that's centred on knowing what the customer wants and ensuring the entire supply chain is producing it with minimal waste. Read more


Six sigma: is a structured, data-driven approach to process improvement based on targeting variation in any given process. Reduction of variation reduces opportunity for errors. And reduced errors directly translate to cost savings through increased throughput and quality. Read more
Future proof operations against digital disruptors with digital disruptors
The speed at which disruptive technologies are hitting the market is startling. As the IoT and digital technologies present new opportunities for the industrial sector, it will be more important than ever to be selective with new hardware and software.
And Spencer has this advice:
"Now more than ever operational and IT departments will need to form more collaborative relationships to ensure the right systems are being put in place," he says.
"We work with our sister company Nukon to deliver these whole-of-business solutions that are future proofed and vendor agnostic where possible to allow scale and flexibility as new technologies become available," Spencer says.
Finding the best blend of proprietary and open source software, working with IT departments and adopting agility will be key to ensuring your system is maintainable and supported well into the future.
Take home message
Asset operability and maintainability doesn't stop at design – industrial asset management is a continuous feedback loop that should feed into future projects.
If there's one takeaway from this article it's this: cost of maintenance and operability can be improved at any time in an asset's life cycle. From design, construct, production, and end of life – there's always room to optimise.
When a machine stops, it can quickly escalate to calling in external help – sometimes unnecessarily. The Breakdown Checklist is designed to get you back online faster. It will get your team thinking about what caused the breakdown and assess the need for external advice. Download the free checklist here.