Delivering a sustainable, safe and reliable water supply to the world's most livable city
SAGE Automation, Published: December 8, 2015 - Updated: July 11, 2021 (3 min read)
It is no accident that Melbourne is renowned for its high-quality water. It is the result of a commitment by the city's water authorities, including City West Water.
City West Water is responsible for the annual supply of 93 billion litres of drinking water, recycled water and the transfer and treatment of 94% of the sewerage and trade waste throughout Melbourne's CBD, inner and rapidly growing western suburbs.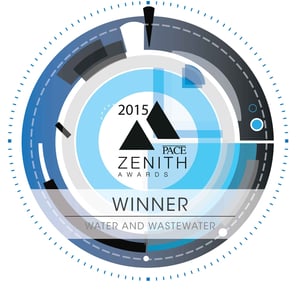 Listing the high demands of significant sporting precincts and hospitals as well as thousands of residents amongst its clients, City West Water has an uncompromising focus on reliability and a forward-thinking approach to an efficient, sustainable and safe water supply to the world's most livable city.
City West Water has an integrated water cycle approach to managing its infrastructure and identified the need to replace its aging SCADA system which controls tank levels as well as water and sewerage flow throughout the City West Water distribution area.


Taking the opportunity to innovate through technology, City West Water appointed SAGE Automation for the SCADA replacement project, which included a 7-year Service Level Agreement. Its replacement will improve security, data access and business efficiencies into the future.


The City West Water SCADA replacement project included the replacement of two legacy SCADA systems with a new standardised ClearSCADA platform:
LiveSCADA - a custom SCADA system controlling City West Water's water and sewerage networks of 260 Kingfisher RTUs over a mix of radio, IP and PSTN telemetry networks.
An iFIX Sewerage Treatment Plant control system interfacing with a number of Schneider PLCs.
The project included the design and construction of a secure, highly available and geographically distributed virtualised IT infrastructure platform to host the SCADA system.


A high availability OSI PI historian system was provided to aggregate data from each of the ClearSCADA systems and make it available to the wider business.


Capabilities demonstrated
Turnkey solution within tight project time lines
Stakeholder and subcontractor management
Telemetry and SCADA system design
IT Infrastructure virtualisation
SCADA integration
PLC networking
RTU programming
Factory and Site Acceptance Testing
RTU installation and commissioning
Provision of final, as built, documentation and user manuals
Ongoing SAGE Service support (SLA)
Technology Utilised
SCADA - ClearSCADA
PLCs - Schneider
RTU - Kingfisher
Radios - Trio
Utilities
Water Treatment Plant, Wastewater Treatment Plant, Pumping Station, Sewerage Station, Sewerage Transfer, Networks, IT, Virtualisation, Security.


Project highlights
High availability virtualised IT Infrastructure using VMWare VMotion for high availability.
A set of tools were developed using the ClearSCADA automation interface to allow many aspects of the legacy configuration as well as the full set of historical data to be migrated into ClearSCADA.
A custom application was created to automatically synchronise the tag and asset structure configuration between ClearSCADA and the OSI PI system.
A template-based site generator was created in ClearSCADA to allow easy creation of new telemetry sites and platform expansion.
A set of web service interfaces were created to retrieve asset data from City West Water's asset management system and to allow operators to issue service requests directly from ClearSCADA.