New South Wales' leading industrial automation specialist
Specialising in Sydney industrial automation and control solutions, as well as industry-derived skills training.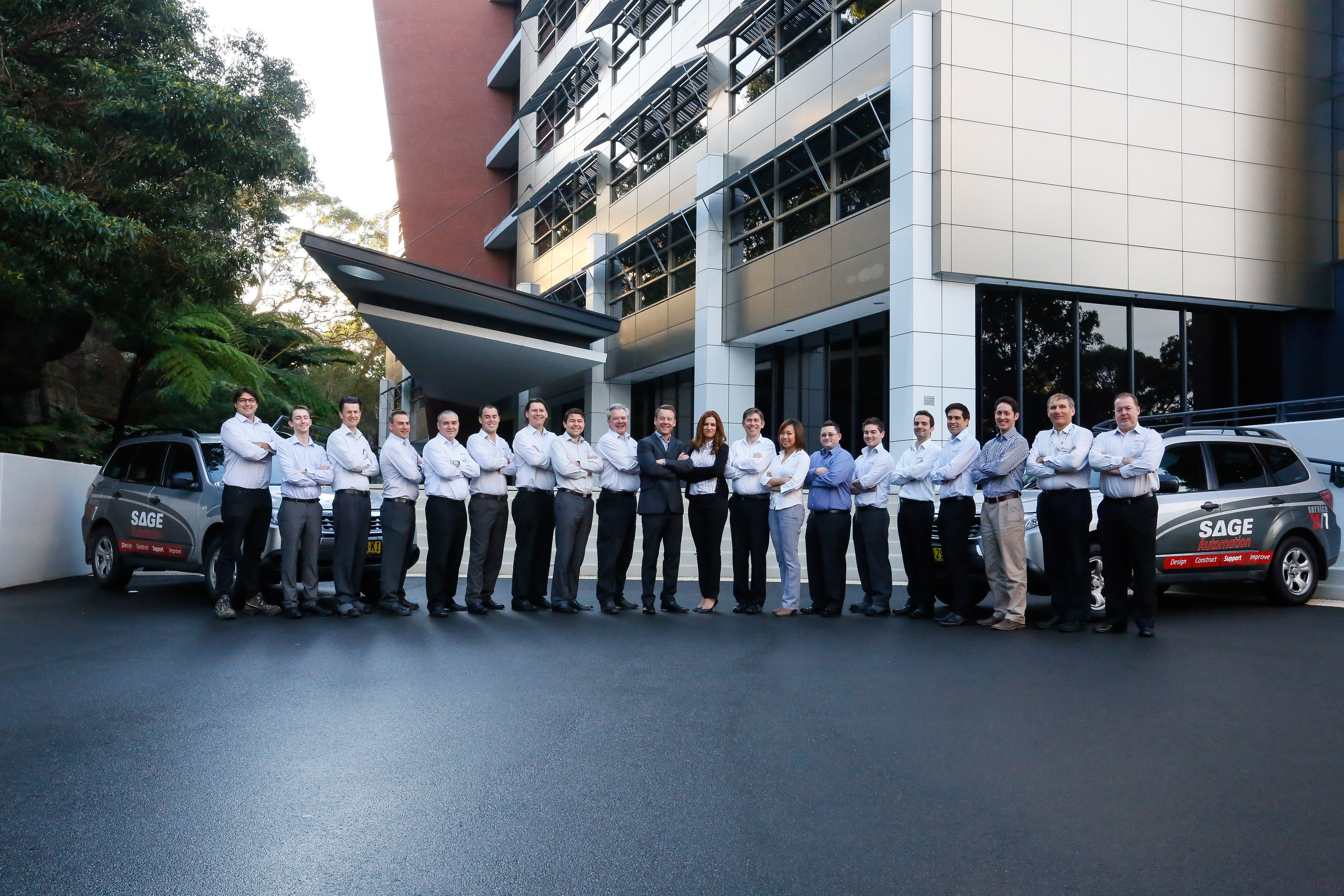 SAGE Automation Sydney
For emergency automation breakdown support 24/7, call 1800 724 373
For other enquiries, call 1300 00 SAGE [1300 00 7243]
Riverview Business Park
Building 1, The Binary Centre
Suite 1.04, 3 Richardson Place
North Ryde, NSW 2113
About our Sydney branch
SAGE Automation commenced business in New South Wales in 2007, locating its first operations in Wetherill Park. Starting with a team of three, the earliest project won involved working on the Sydney Harbour Bridge, implementing a new motion control system to the underdeck gantries. Still to this day, we support our first project through a Service Level Agreement and have gone on to win many other high profile critical infrastructure projects, many requiring project support and 24/7 service support.
Today, our Sydney automation and control team is more than 40 people strong and operates from a centralised office in North Ryde.
Since its inception, SAGE Automation Sydney has successfully grown year upon year, expanding our offerings within the infrastructure, ITS, water, Defence, food and beverage as well as diverse manufacturing sectors.
Our strength lies in providing our customers open and agnostic implementation in projects, manufacturing, 24/7 support and training. This enables SAGE Automation to stand out among the crowd as Australia's number one truly independent and agile control system engineering and automation company.
---
Find out more about our Sydney PLC training courses
Learn about automation training with our sister company, Skills Lab.
Find out more about our Sydney industrial automation services
Find out more about
24/7 Service in Sydney