SAGE awarded the Tunnel Ventilation and Building Management Control Systems contract for Metro Tunnel Project
Published: September 11, 2019 - Updated: September 11, 2019
SAGE Automation is delighted to be selected as the tunnel and building management control system designer and integrator for the Metro Tunnel Project in Melbourne.
The largest public transport infrastructure project ever undertaken in Victoria, the Metro Tunnel Project will deliver twin nine‐kilometre tunnels and five new underground stations through the centre of Melbourne.
The project's benefits will be far-reaching – by taking three of the busiest train lines (Cranbourne/Pakenham and Sunbury lines) through a new tunnel under the city, it will free up space in the City Loop to run more trains in and out of the suburbs.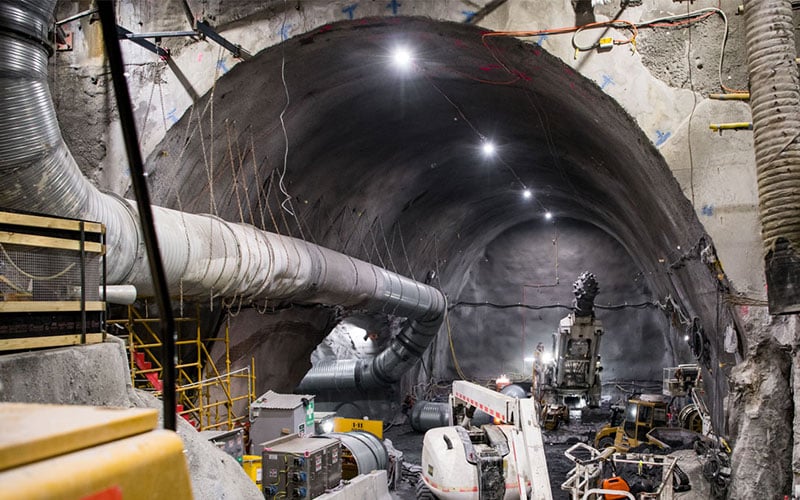 Tunneling works for the new State Library Station, which will connect to Melbourne Central Station. Images courtesy of Metro Tunnel.

SAGE Automation will implement the delivery of automated control systems for the tunnel
ventilation and building management system for the major railway infrastructure project, working
with Tunnels and Stations contractor CYP Design & Construction Joint Venture (CYP D&C), a consortium comprising Lendlease Engineering, John Holland and Bouygues Construction.
"The SAGE team is proud to bring our knowledge and experience with railway projects to the Metro
Tunnel Project. This has already created additional employment and opportunities for SAGE," said Paul
Markwick, General Manager for SAGE Automation Victoria.
"We're looking forward to enabling delivery of one of the biggest transport infrastructure projects in
Australia," he said.
Five full‐time engineers from SAGE will be co‐located in CYP D&C's buildings to deliver the works. The
project will utilise local industry suppliers and contractors to deliver the complex rail project.
SAGE has extensive experience delivering Intelligent Transport System components for major
projects, such as the Monash Freeway. Read how we enabled sophisticated controls for better traffic