SAGE Automation strengthens security with DISP membership
Published: November 1, 2021 - Updated: November 1, 2021
SAGE Automation continues to take major strides as an industry leader in the security space after becoming an official member of the Defence Industry Security Program (DISP) through the Department of Defence.
Taking effect on September 30, 2021, SAGE joined DISP – a robust scheme managed by the Defence Industry Security Office (DISO) to accredit industry partners who maintain high levels of integrity surrounding the protection of people, information and assets.
DISP assists in securing defence capability through strengthened security practices and enhances SAGE and defence industry ability to manage risk in a continuously evolving threat environment.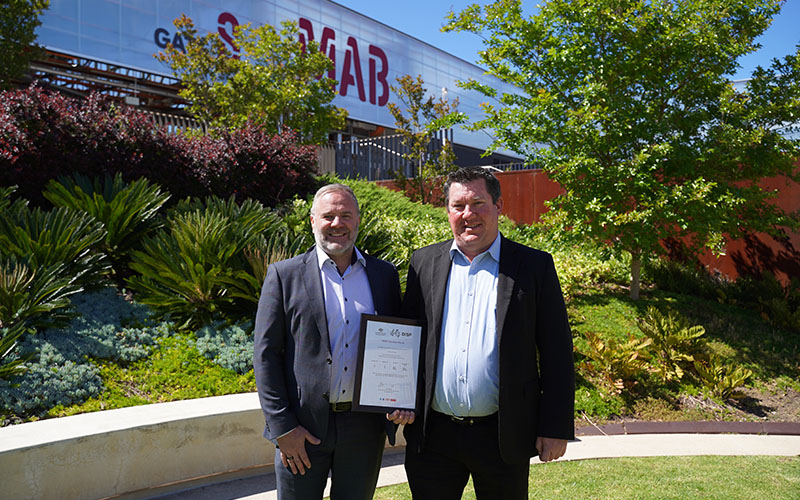 SAGE Group MD and CEO, Adrian Fahey (left) and Chief Security Officer, Mal Frampton
with the DISP membership certificate at Tonsley Innovation District.
Members of the program must comply with stringent controls around security governance, personnel security, physical security, information and cyber security, and undergo a continuous assessment process to ensure these standards are maintained.
SAGE Group Managing Director and CEO, Adrian Fahey says joining DISP provides confidence for current and future defence clients.
"Joining DISP highlights SAGE's maturity as an industry leader in security practice and reaffirms our commitment to providing the highest level of security available to our clients," Adrian said.
"Collaborating with DISO ensures we are safeguarding our own systems as well as our clients' systems with the utmost scrutiny."
SAGE Group Chief Security Officer, Mal Frampton added that the membership emphasises an evolving security culture at SAGE.
"Achieving DISP membership is a significant milestone for SAGE and further demonstrates our commitment to evolving security within our operating environment while strengthening security practices more broadly across the business," Mal said.
"By engaging in this program, SAGE is proud to support defence in protecting its assets, information and most importantly, our servicemen and women when delivering projects to defence primes and the Commonwealth."
SAGE will continue to work closely with the DISO and defence companies to ensure security standards are commensurate with contracts being awarded and delivered to our customers.