SAGE Automation partner with BusTech Group on intelligent connected bus of the future
Published: December 7, 2020 - Updated: December 7, 2020
A new program jointly developed by SAGE Automation and BusTech Group is set to improve the travel experience for passengers and enhance operational performance of bus fleets.
The program sees SAGE integrate data platform solutions into existing and new BusTech Group bus fleets.
SAGE's IoT data capture device, SAGE Edge, has been installed onto buses and vehicle infrastructure such as bus stops, in order to provide data for performance measurement and vehicle optimisation. This information will benefit drivers, operators and passengers alike, providing key data such as real-time traffic condition updates and traffic event notifications.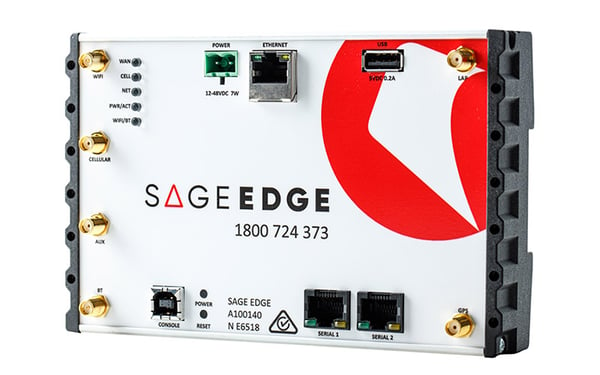 Passengers will ultimately have access to in-vehicle infotainment services and real-time service updates such as vehicle arrival time, seat availability and security alerts.
Transport network operators will obtain a dashboard view of vehicle placement on the grid, real-time and trend data on passenger numbers on services and waiting time at bus stops, as well as vehicle performance telematics data such as mileage wear on components, suspension, vehicle speed and powertrain health, assisting with predictive maintenance scheduling decreasing vehicle downtime.
SAGE Automation's General Manager for Transport, Damian Hewitt, says that the solution is a natural next step in the evolution of a smarter transport system.
"This partnership with BusTech Group will see learnings from the broader transport industry launch the bus sector into the future with data supporting improved passenger experience, vehicle performance and fleet efficiency," said Mr Hewitt.
A trial of the home-grown solution is already underway and scheduled to roll-out across states with BusTech Group spokesperson Christian Reynolds saying he could not be happier with the platform.
"We are looking forward to demonstrating the value of the solution which will see the bus industry embracing i4.0 technology to deliver tangible benefits to passengers, operators and communities. We are seeing more and more requests for integrated solutions for product performance; it's no longer just about a vehicle, it's about truly integrated solutions for mobility transit. With the bus at its heart, the opportunity to create a holistic multi model transport solution as part of an intelligent transport system is exciting to be a part of," said Mr Reynolds.
The SAGE Edge device has been used for multiple applications including SMART City data collection, transport travel time data, tourism pedestrian data and general IoT data management. This trial is the first time the device has been used within bus operations.
In November, the SAGE Edge device won the Smart Transport Infrastructure award in the Intelligent Transport Systems Australia National Awards.
Details and results of the local trial will be announced in early 2021.