SAGE achieves Premier Integrator status with Inductive Automation
Published: August 19, 2019 - Updated: August 19, 2019
The Premier Integrator status with Inductive Automation highlights the depth of experience within the SAGE team.
SAGE Automation has affirmed its commitment to delivering the best thinking to clients, this week being recognised with Premier Integrator status from Inductive Automation.
Qualifying for Premier Integrator status requires a high level of competency, including a number of successful implementations using Inductive products, as well as additional training credentials.
SAGE has demonstrated extensive knowledge and experience with Ignition, Inductive Automation's industrial automation platform. This software solution has been successfully applied to council water pumping stations, as well as food and beverage manufacturers. The web-based software has proved to be a good fit for clients searching for a solution that is expandable, secure and allows for customisation.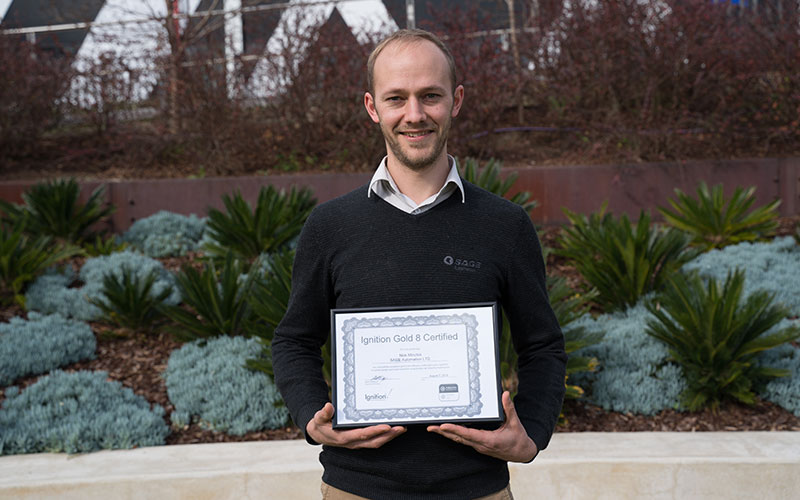 SAGE Senior Systems Engineer Nick Minchin achieved Ignition Gold Certification with Inductive Automation.
The status announcement comes ahead of Inductive Automation's annual conference in September, which members of the SAGE team will travel to California to attend.
See SAGE Automation's list of current integration and implementation certified partners
Project managers explain how they add value with Ignition solutions
SAGE has always been about finding the right technologies and the right fit for the client. The ability to integrate SCADA, MES and IIoT platforms that are scalable is becoming a more common request, particularly in the food and beverage space.
Below, some of SAGE's project managers detail why Ignition was a good fit for their client's needs.
Project: SCADA upgrade for council water pumping stations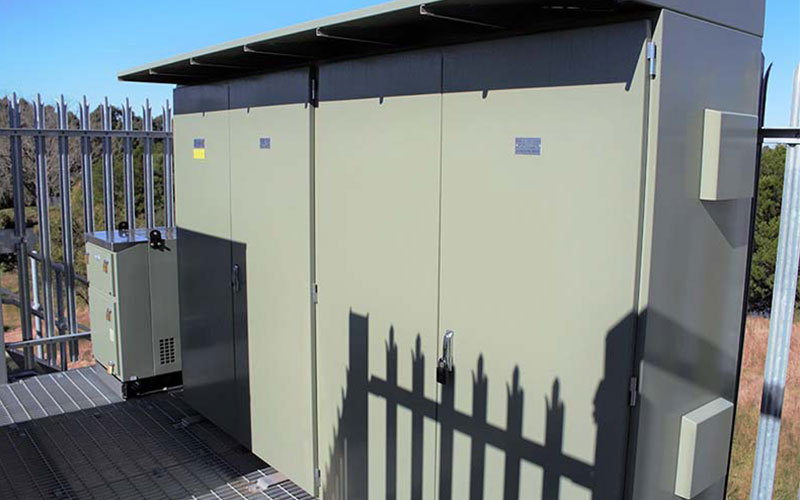 As a web-based system, the Ignition SCADA system allows for full business integration, enabling logging of data for multiple pumping stations. It is an agnostic solution that can run on any platform and has unlimited licensing — which can reduce operating costs for councils.
"The Ignition SCADA solution we delivered for our client is easily expandable, making it a cost-effective modern automation system that can work with any device or integrator," SAGE Project Manager, Michael Lloyd explained.
Read more: Ignition SCADA upgrade future-proofs council water pumping station
Project: successful integration with new and existing plant control systems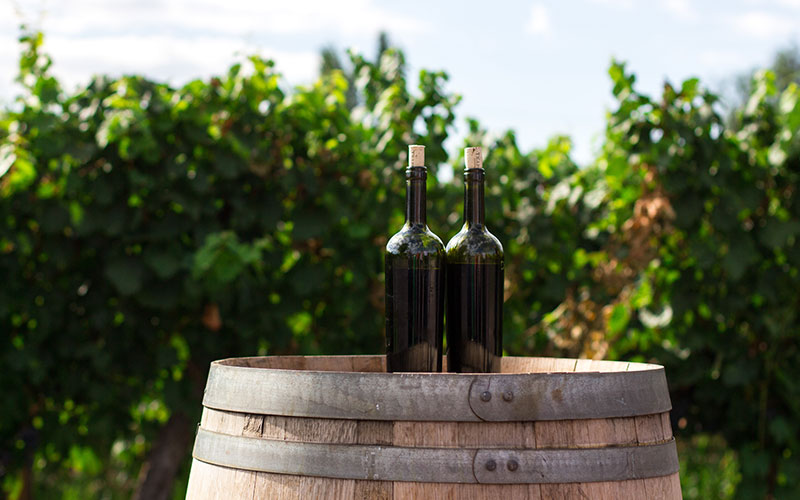 More and more wineries are searching for ways to increase plant efficiency and optimise process automation with a solution that is affordable and easily implemented for any business size.
An enhanced ability to collect, see and analyse operational data is critical — requiring an application platform with tools that can be customised to suit the client's needs. In a recent project involving an Australian winery, Ignition was the solution that offered the greatest benefits.
"The project was a great opportunity to demonstrate our capability with Ignition SCADA by implementing an advanced process automation solution as well as integrations with some of the Sepasoft MES modules," SAGE Senior Project Manager, Ryan Tregilgas said.
Project: Smart airport data solution for an improved customer experience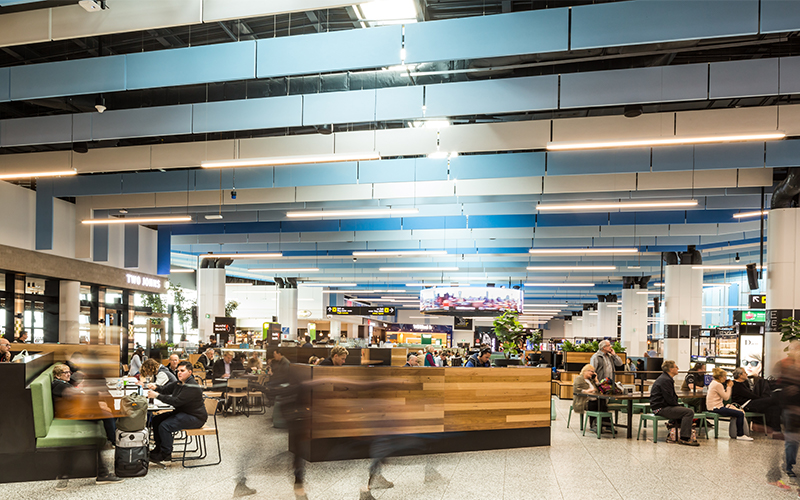 Real-time business intelligence is highly valuable, particularly when it can be used to facilitate fast and simple event-driven communication between independent information systems at Melbourne Airport. Merging the airport's OT and IT systems (using a range of technologies) can provide a real-time view of activity around the airport, even on a mobile device.
Ignition SCADA was added to allow automation capabilities and for the integration of operational technology sources — with the scalability of the platform one of the key reasons it was used.
"The project was a unique case for a highly collaborative real-time business intelligence solution. The goal is to reach full collaborative decision-making between airport operators, service providers, stakeholders and airlines to improve quality of service to customers," said Nukon Senior Consultant and Project Manager, Andrew May.
Read more: Award-winning smart airport data solutions

Project: table tennis tournament scheduling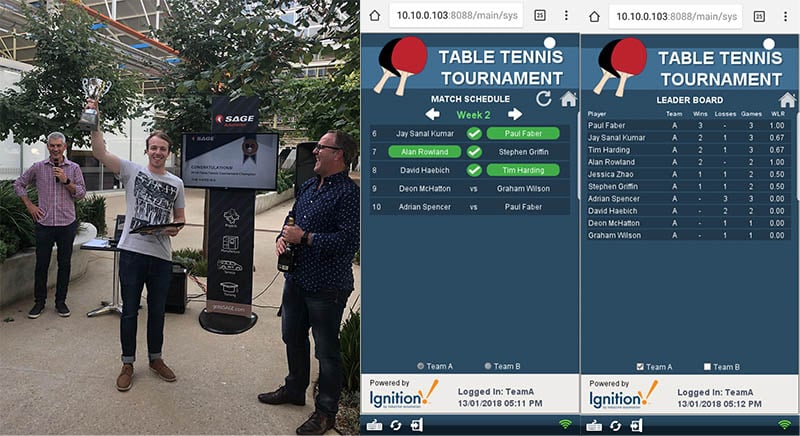 When it came time to complete additional training as part of the Premier Integrator program with Inductive, it was clear who the engineer should be to undertake it.
Last year, SAGE Senior Systems Engineer Nick Minchin found a novel way to use Ignition SCADA software — to schedule and run a table tennis competition from a mobile app.
The custom-developed app helped ensure match scheduling for the inaugural SAGE Table Tennis Tournament ran smoothly and the contest was a huge success. Nick already has plans for an updated app to be rolled out for the next SAGE competition.
Integrator status provides value for clients
Achieving the highest level of certifications with key technology partners has always been a priority at SAGE. Delivering the custom automation and integration solutions to clients means knowing the right technology for the project — something SAGE has always strived to deliver.
SAGE can help your business to operate more efficiently with Ignition. To find out how this platform may benefit your operations, get in touch with us today.