Apprentices part of the team delivering an Australian first switchboard
Published: April 1, 2016 - Updated: May 18, 2018
Last month, Australia's first ABB pro E Power 5000 amp modular switchboard was assembled in the SAGE Automation manufacturing facility and shipped to the Northern Territory.
Part of the team responsible for the assembly was Jimmy Sewell, who also completed his apprenticeship at SAGE during March, to acquire his electrical licence.
Recently, Jimmy took the opportunity to further develop his skills by undertaking a number of SAGE Training courses, "The courses gave me a lot of exposure to the things I see every day – I can wire up PLCs, but had very little knowledge of how they get used and so this training taught me how the code is written, and gave me a new level of appreciation for what I do every day. This course will see me further develop my career and move up the ladder at SAGE." he said.
We support each member of our team to develop to their full potential and off them a wealth of experience and opportunities to be involved in the very latest in switchboard technology. We look forward to continuing to support Jimmy in his career at SAGE.
As Jimmy completed his apprenticeship, Rachel De Caux commenced with SAGE as a third year apprentice. Rachel has embraced the SAGE culture from day one and is known for her enthusiasm and commitment to the team.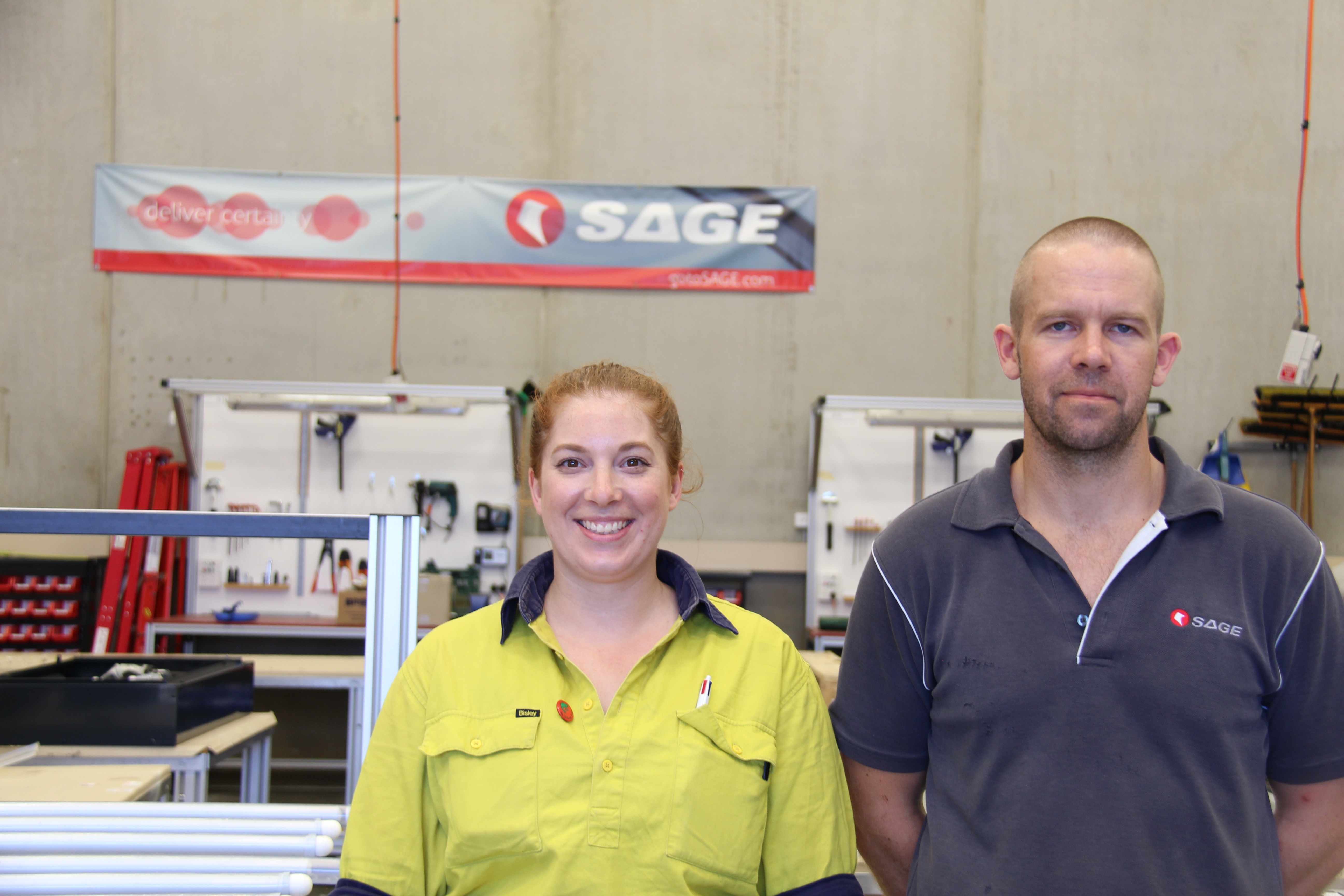 We congratulate Jimmy and warmly welcome Rachel.