World's first Emerson CPE115 PLC supplies town with fresh drinking water
27 June 2019
SAGE Automation has completed the world's first installation of Emerson's CPE115 PLC, just weeks after it rolled off the production line in Charlottesville, Virginia USA.
The PLC is one of 10 new models being rolled out across 10 regional communities in South Australia to perform a vital function: they are critical to supplying the towns' water supply.
Townships from Moorook to Swan Reach receive their water from local Water Treatment Plants (WTP) managed by SA Water. The WTPs take water from the River Murray and process it into clean, safe drinking water.
"We installed the first CPE115 PLC at Moorook WTP. The new model is 10x faster and holds more memory than the old PLC so it provides more reliability going forward," SAGE Automation Senior System's Engineer Mark Dankiw said.
The PLC upgrade replaced non-standard SCADA and HMIs to align with TS1000 and cyber security standards.
"The upgrade enabled SA Water to secure future water reliability for its regional customers and increase process efficiency within the plant," Mr Dankiw said.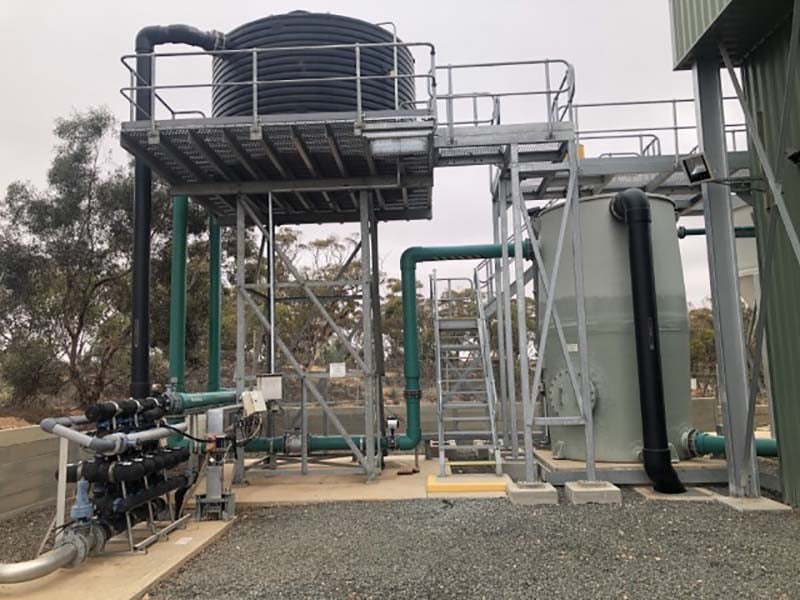 Some towns had small water reserve tanks, which required fast changeover to the new hardware to avoid disruptions to the water supply.
As the infrastructure provides the communities' only water supply it was highly critical that the hardware upgrade was quick, and seamless.
"Some sites have smaller water reserve tanks so we needed to change over the new hardware quickly or risk the town running out of water supply," Mr Dankiw said. "For one site we only had one day's supply."
"We were able to develop a system that allowed us to do the hardware changeover within five hours," he said.
As for the first PLC, it will remain at Moorook for the duration of its life. SA Water has already commenced a number of new projects to use the extra capacity of the hardware and improve the operation of the plant.
Read the full case study here: Keeping critical water infrastructure online