SAGE optimises advanced manufacturing for greater efficiency
Published: September 18, 2017 - Updated: September 27, 2017
Existing SAGE Automation clients and broader industry alike are set to benefit from the company's newly optimised manufacturing facility at the Tonsley Innovation Precinct.
The new Advanced Manufacturing Facility was completed in September 2017 and will increase capacity, quality and reduce production costs by up to 30 per cent.
The new design addresses SAGE's unique challenge; the majority of its manufacturing orders are unique to a project. There's no standard product.
"While we also do manufacturing for original equipment manufacturers (OEMs), which have 'standard products', most of our production changes day to day, week to week," SAGE General Manager of Operations Paul Johnson said.
"Our production schedule might be a batch of 20 roadside cubicles for a major freeway intelligent traffic system upgrade, followed by 100 consoles and 50 enclosures for an integrated platform management system (IPMS) for a submarine the next week, then a one-off bespoke Motor Control Centre for a manufacturer the week after that."
In an industry-leading design, half of the shopfloor will be laid out with reconfigurable 'assembly cells'.
Each cell will have its own: mobile workbench/s, cable storage, electrical outlets, and a set of tools and equipment. Here, every employee has what they need on-hand to minimise wasted movement, such as walking across the room for a tool.
The cells (4x4m and 16m2 at their smallest) can then be connected to make larger cells (up to 81m2) depending on production needs.
"The assembly area can literally be set up for a 10 metre-long motor control centre fit out, commonly built for the water industry," Mr Johnson said. "An hour later it can be ready to produce 30 stainless steel distributed I/O junction boxes for a food and beverage application."
Other key features of the facility include:
Floor and warehouse space optimised: flexible 'assembly cells' and automated vertical storage for fast turnover of materials


Designated work areas for machining: three saw locations brought into one. This minimizes staff movement and maximises space and machine use


Designated areas for material preparation: electrical cables automatically cut to size, panel cut out and back plate drilling and tapping before being sent to assembly cells


Designated area for OEM and Low Voltage Switchboard manufacture and testing


Manual handling improved: new design of copper storage unit to minimise manual handling and time spent accessing copper
The design was achieved with no additional capital expenditure, using only what was already available – a great take-home message for other manufacturers wanting to improve production through layout.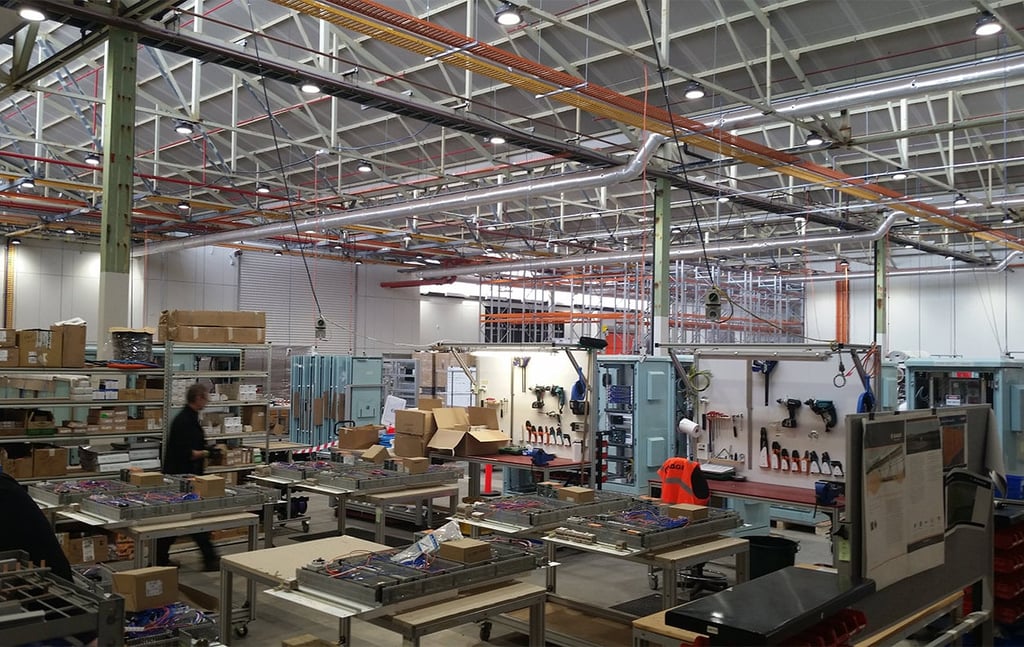 'Flexibility' a must for customised manufacturing future
This highly flexible workspace design is a case-in-point for how manufacturers should adapt to the trend from mass production to 'mass customisation'.
As demand for customised products increases, manufacturers need to consider flexibility in their layout and process design.
As part of a constant improvement process SAGE has already made changes to process design including breaking up the manufacture process into 'preparation' and 'assembly' stages.
Here, all customised work is completed in the 'preparation' stage. For example, pre-manufactured panels are custom drilled with the help of automation machinery before being sent to 'assembly cells' with other pre-cut and sized materials. This saves space and time at the assembly stage.
Stuebiger-Industrial Consulting were also involved in the layout design, which incorporated the latest business optimisation and lean thinking.
Lean has long been proven to increase efficiencies across manufacturing and other business sectors, however this approach took it step further to achieve a flexible layout in a Greenfield build.
As employees determine the success of any change project, they were involved throughout the whole process.
"Our employees helped us answer 'what are the current pain points and how do we fix them?'", Mr Johnson said.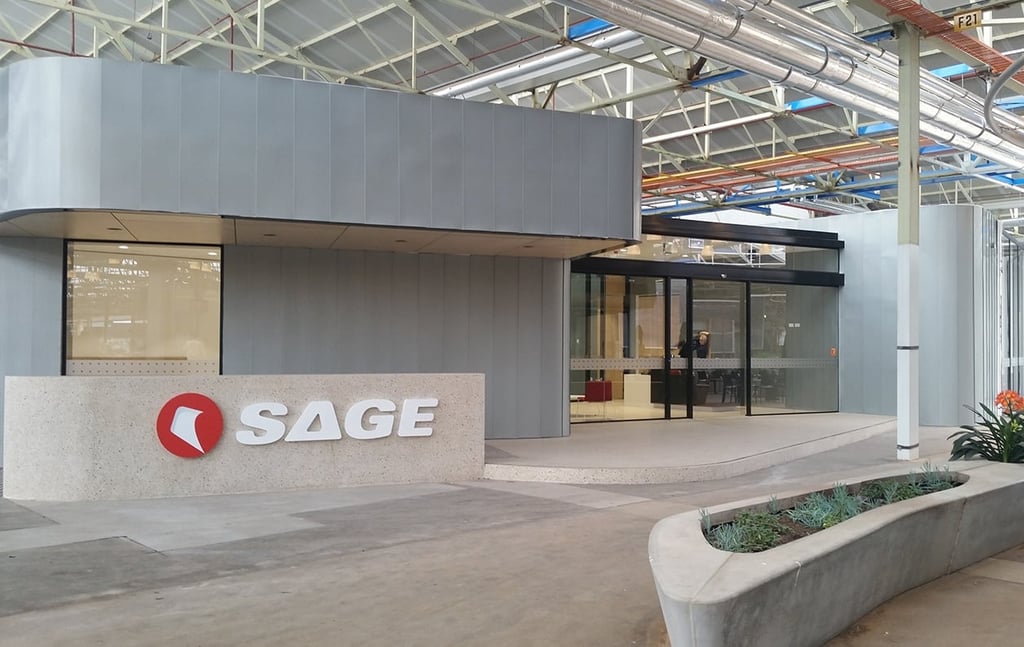 Manufacturing diversification
This latest project is all part of the company's continued efforts to diversify its operations since its early beginnings servicing the automotive sector.
SAGE CEO Adrian Fahey said over the last 12 years the business had transitioned to becoming a supplier for industries outside of manufacturing and automotive, and had experienced exceptional growth in intelligent traffic systems (ITS) technologies.
"We see great opportunity for SAGE and South Australia to position itself as a key national and international supplier of advanced manufacturing products, services and skills," he said.
And it comes at a good time – with manufacturing work secured for major Defence contracts and national infrastructural upgrades like the Monash Freeway and Torrens to Torrens, the new layout will ensure operations run smoothly.
Read more about how SAGE designs and manufactures bespoke solutions across defence, utilities, infrastructure and manufacturing.