What will 5G mean for smart city transport infrastructure?
SAGE Automation , 19 July 2018 (8 min read)
The building blocks of tomorrow's smart cities – from advanced data analysis, the Internet of Things (IoT) communication, driverless cars and cloud computing – all need fast, reliable communication networks. And the answer lies in 5G…
5G is the next generation of mobile internet that promises to deliver faster, more available, more responsive data than ever before. Read about its technological features and benefits for Industry 4.0 here.
Accenture predicts 5G will contribute $160 billion dollars to the US economy from transportation and energy applications alone. Meanwhile Erikson's 5G Business Potential report says "investments in digital industrialisation have a potential to generate an estimated $619 billion in revenue opportunity for operators by 2026".
So it's agreed – there is massive growth opportunity for 5G across society. We explore how 5G will enable this technological transformation of our cities.
What is a 'true' smart city?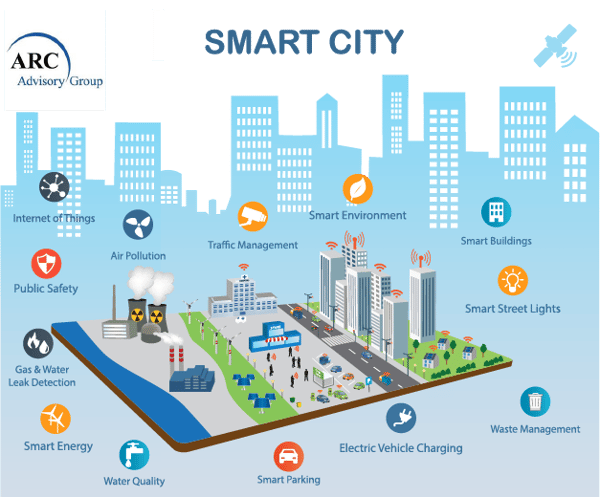 True smart cities are planned, managed and organised using open data. Enabled by IoT connectivity, a smart city will collect information from a range of data sources – from physical devices, citizens, public assets, and external databases – then analyse it and use it to manage community assets and resources more efficiently. Smart cities are centred around people; understanding exactly how people interact with their community and infrastructure means better planning and response to critical services. Read more about industrial IoT in practice.
Smart cities are advancing around the world. See examples in New York, Amsterdam and Singapore.
Smart city applications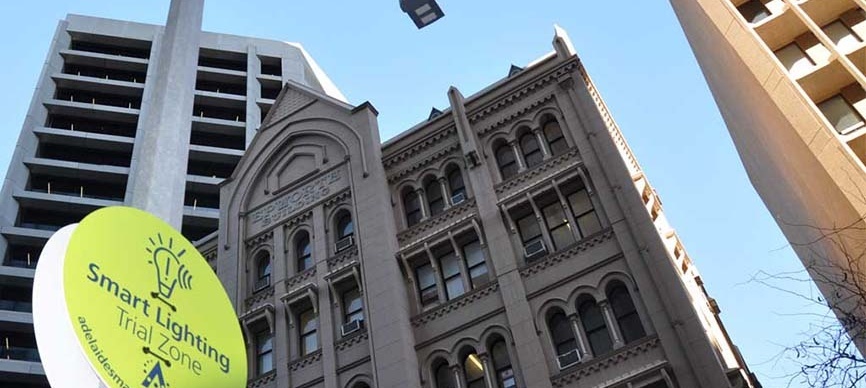 Some tangible examples include improved well-timed community services such as automatic sensor lighting, demand response public transport services based on people movement, or internet connected sensors that alert council workers when gas bottles are nearing empty at park barbeques – these simple applications will save councils money, while improving the services that community members enjoy daily. And 5G will provide the infrastructure to make it a reality.
Why 5G for smart cities?
At its core, the 'smart cities' concept is about open data exchange and analysis. This means we need responsive, secure, high speed communication networks that can handle large amounts of data.
The Australian Government reports that 5G will enable enhanced mobile broadband, massive machine type communications and critical communications, which all form the technological backbone of smart cities.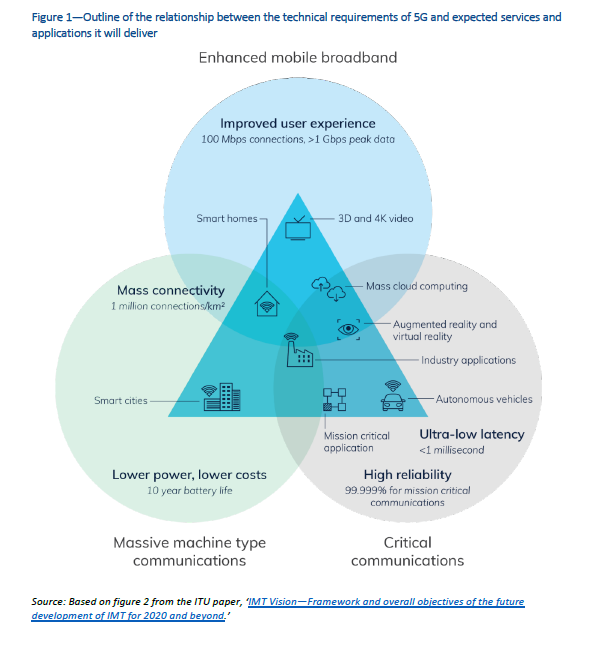 Expected services that 5G will enable, Source: 5G—Enabling the future economy
How 5G's technical attributes will help create our smart cities
5G's network speed & bandwidth. This is effectively putting wider 'lanes' in to increase the amount of devices and sensors will be able to connect and transmit on the network at once.


5G's low latency. Low latency ensures quick response times for time critical applications such as autonomous vehicles (AV) that rely on fast communication and response times.


5G's enablement of network splicing. The 5G network can be 'spliced' into subnetworks that can be tailored to support unique applications such as autonomous vehicles, smart metering, public Wi-Fi, passenger detection, utility resource allocation and industrial plants and manufacturing applications.


5G's enablement of mesh networks. Mesh networks are expected to be enhanced with 5G. Devices will be able to connect to each other and the network more efficiently.


5G's infrastructure. 5G antennas will be deployed in 10-100 times more locations than 4G. They're the size of shoe boxes and will be critical in delivering speed and capacity and in supporting the devices connected to the network in future.

Imagining '5G smart cities': energy and transport use cases
Accenture research suggests that, "smart city solutions applied to the management of vehicle traffic and electrical grids could produce $160 billion in benefits and savings through reductions in energy usage, traffic congestion and fuel costs.
"These 5G attributes will enable cities to reduce commute times, improve public safety and generate significant smart grid efficiencies," the report says.
Here's how this works in practice:
Smart grids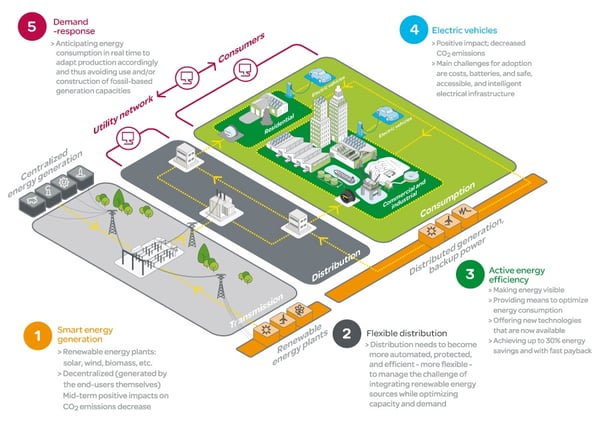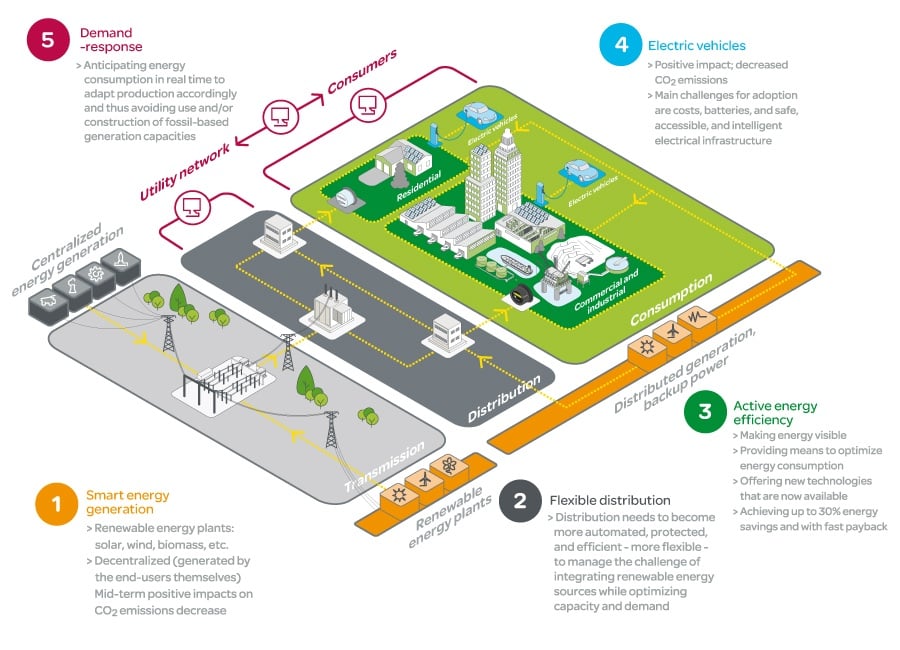 Australia and New Zealand are predicted to invest $6.1 billion in smart grid infrastructure between 2017 and 2027.
Smart Grids can autonomously control and manage multiple energy sources and technologies such as distributed energy resources and renewables to deliver more reliable power supply.
In smart grids, industry 4.0 technologies such as high speed data exchange, cyber-physical automation, data analytics and machine learning are used to optimise the way energy is stored, transferred and managed. These smart grids allow operators to better optimise energy usage via 'demand response' methods such as releasing or storing renewables according to peak demand, forecast weather and time of day.
SAGE are bringing such automation and data technologies to the energy sector in the form of smart grids for utilities and grid operators, and smart metering, microgrids and renewable distributed energy resources for individual businesses. As these systems increasingly come online, 5G will play an important role in ensuring a highly responsive network for this critical infrastructure.
The overall benefits for smart cities = reduced electricity prices and automated, reliable, decentralised electricity grid.
Transport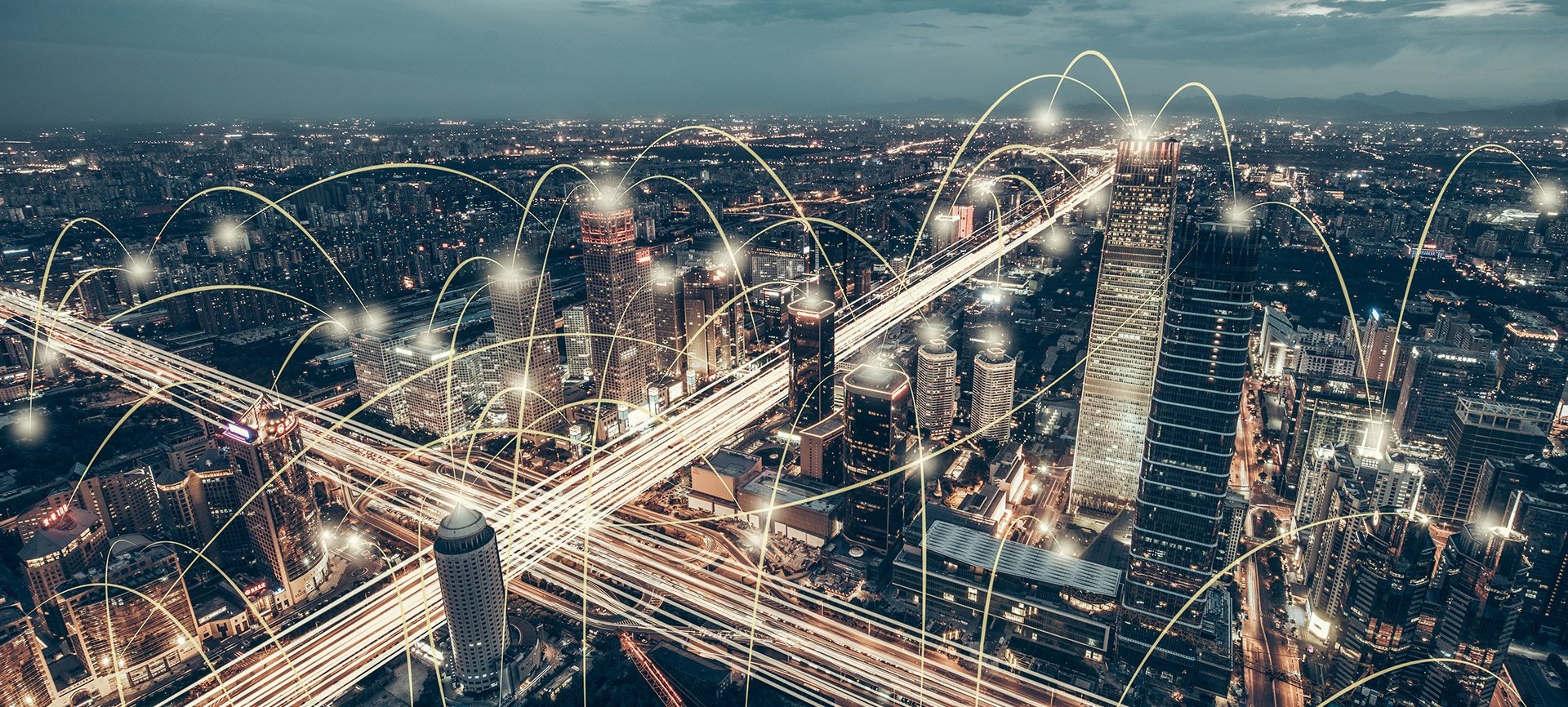 Right now Intelligent Traffic Systems (ITS) are harnessing the latest communication technologies to reduce congestion and provide managed motorway solutions – all of which rely on reliable communications networks.
Advancements in vehicle-to-vehicle (V2V) and vehicle-to-infrastructure (V2I) communication is rapidly paving the way for autonomous vehicles.
Hundreds of autonomous vehicles trials are underway internationally on 3G and 4G networks, but as SAGE Automation's National Transport Technical Lead Alan Ford says, this won't be enough for entire AV fleets.
If we're going to bring in multiple driverless cars and other smart city applications to our cities, we need to ensure the network load can handle it," he says. AVs are time-critical pieces of infrastructure that will need to be able to communicate and react to the world around them in milliseconds.

"Each smart city system like this is highly critical, and will need to share the network without compromising on performance," Alan says.

"So while 4G is enough now, as councils and governments bring in more of these technologies into current infrastructure, there will be a tipping point. We need to ensure the network is robust and 5G provides part of the answer," he says.
The overall benefits for smart cities = reduced congestion through traffic data analysis now, and reliable autonomous vehicle communication infrastructure in future.
Imagining a better world with 5G-enabled technology

The 5G network rollout will be a critical foundation on which tomorrow's smart cities are built. But smart cities are NOT just about the technology.
Smart cities are about collecting, analyzing and acting on data for the betterment of society. Faster travel times, more efficient bus services, maintained public amenities, and safer streets are the tangible benefits we're seeing from other smart city initiatives around the globe.
Right now Australian councils, utilities and transport authorities are working to bring such benefits to their communities. SAGE is working with a number of industry, government and research institutions in this area.
We'll be sharing more about these initiatives as they happen. So watch this space and sign up to our monthly newsletter to keep up-to-date. In the mean-time, please get in touch via the form below and we'll connect you with our technical team.
SAGE Automation delivers agile, scalable and secure solutions that don't just solve current problems, but pre-empt and deter future ones, helping your organisation thrive. With years of experience working in defence, infrastructure, resources, utilities and manufacturing we're the industrial automation and control partner you've been looking for.