How data and IoT are changing utilities monitoring now
SAGE Automation, Published: February 22, 2018 - Updated: August 26, 2018 (7 min read)
For years the water industry has only been able to monitor major above ground sites like water plants, pump stations and reservoirs, leaving below ground sites like man holes and pipes literally 'in the dark'...
Below ground monitoring of water sites has previously been implausible due to accessibility, technology and cost restrictions.
This has had big consequences for water and sewerage authorities. Rather than being able minimise the impact of flooding or blockage events through remote monitoring, they find themselves reacting to spillages after the damage has been done.
But this is all changing and fast.
In recent years, technology has gotten cheaper. It's also gotten more sophisticated…
Now wireless RTUs and Dataloggers can operate on sophisticated battery, hydro or solar power stand-alone units. They're also more compact and are intrinsically safe for hazardous locations typical in water sites such as underground pits.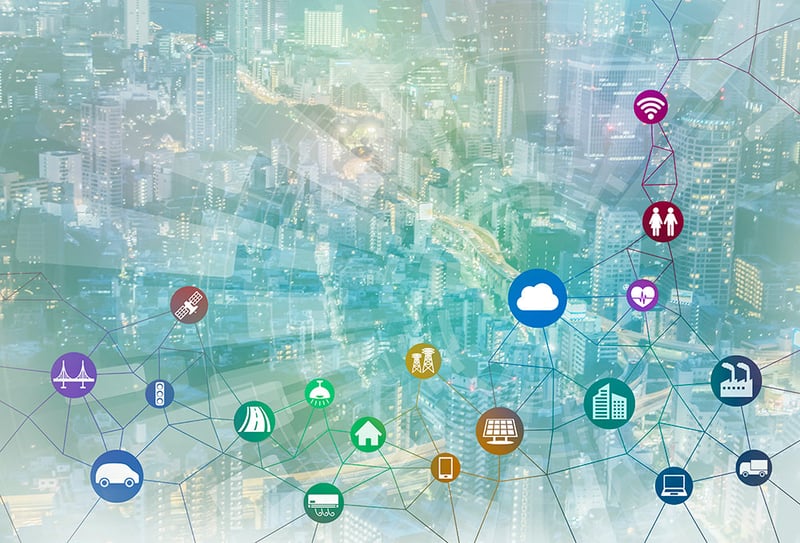 Plus, the increasing availability of 3G data networks (4G and 5G coming soon!) means communication costs are lower than ever. Reduced data costs, increasing speed, and network reliability are driving the Internet of Things (IoT) boom.
Meanwhile we've come a long way in machine learning and predictive analytics: now process data is being used to predict future events before they occur.
One thing is clear – utilities look to be the next big benefiters of data analysis and IoT!
Here's two examples how. These utilities have gained greater control over their sites and reduced operating costs, and that's just the beginning…
1. RTU-Dataloggers reduce costs for underground monitoring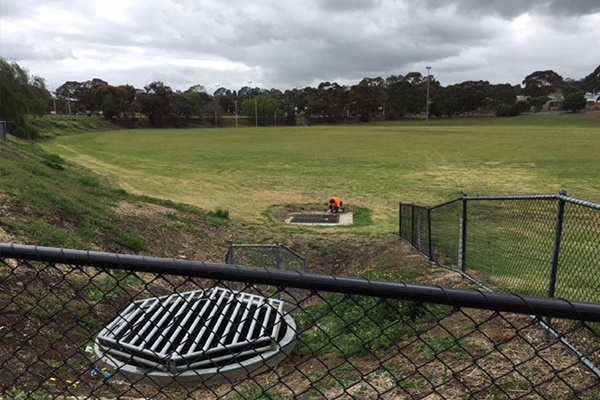 Problem: Below-ground sites like man holes and pipelines are not easy to monitor due to accessibility, technology and costs.
Some of the typical technologies used to monitor sites are Dataloggers and RTUs. But each brings its own benefit and limitations:
Technically, a Datalogger is any device that collects data from an external sensor or source, stores it with a time stamp and passes it on to another device or system. But it typically can't perform control actions from an external system like SCADA.
Vs
Remote Telemetry Unit (RTU): RTUs collect data, store it with a time stamp and pass it on to another device using telemetry-based protocols AND can perform control functions similar to a PLC. This allows a higher degree of flexibility for any site but at a higher energy and data cost….
Solution: The 'RTU-Datalogger solution'* is SAGE's answer to this unique challenge. It blends the best of RTU and a Datalogger functionalities to offer utilities a low cost, low power IoT utilities monitoring solution.
"Many people in the industry don't realise that RTUs can be designed, built and configured to run more like Dataloggers on a telemetry network," SAGE Automation Senior Project Manager Stephen Coward said.
"This equates to a massive drop in energy usage and operating costs."
"We've programmed these RTUs so they don't have PLC or custom code functionality, they sleep when not in use, and still include alarm management, record data and send communications at allotted times, hence the term 'Datalogger'," he explained.
Outcomes: SAGE's RTU-Dataloggers have helped Melbourne Water achieve low-cost wide-area monitoring of its underground sites in 38 critical retaining basins across Melbourne's metro area.
*RTU Datalogger Solution
The 'RTU-Datalogger' solution is SAGE Automation's answer to the water industry's unique challenge. It blends the best of RTU and a Datalogger functionalities to offer utilities a low cost, low powered remote monitoring solution:


Low Power

RTUs configured to sleep when not in use, battery only, solar or hydro powered options.


Low cost

Affordable communication with data-only sim plans; configured for low power usage and installed in maintainable locations.

IoT Solution

RTU-Dataloggers collect sensor data, pass on to SCADA and cloud-based systems through Telemetry or FTP protocols, via current wireless secure internet connection.

Safe and accessible

IP68 rating intrinsically safe for hazardous locations. Install anywhere using power type pillars, bollards, or dedicated underground pits.
For more information on our low cost monitoring solutions, contact us via the form below to talk with one of our radio and telemetry experts.
Read more: How we delivered the IoT enabled RTU-Datalogger solution for Melbourne Water
2. Predictive modelling detects blockage before it happens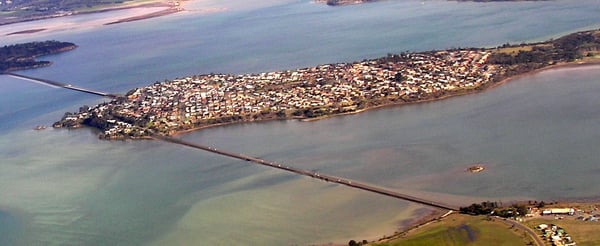 Problem: Water authorities must manage sewer blockages and subsequent spills that occur in the mains system. Often the first notification of a spill comes from a member of the public, hours and sometimes days after the first spill. This can intensify public health and environmental impacts and the cost of clean-up efforts.
Australian water authority TasWater sought a way to reduce the likelihood and impact of spill events occurring in the future.
Solution: SAGE's sister company Nukon was able to identify and produce a proof-of-concept for an online sewer blockage detection system. They leveraged live and historical data and machine learning to detect blockages in their infancy.
Now TasWater have the potential to detect blockages in their infancy and prevent potential spill events. All before they happen.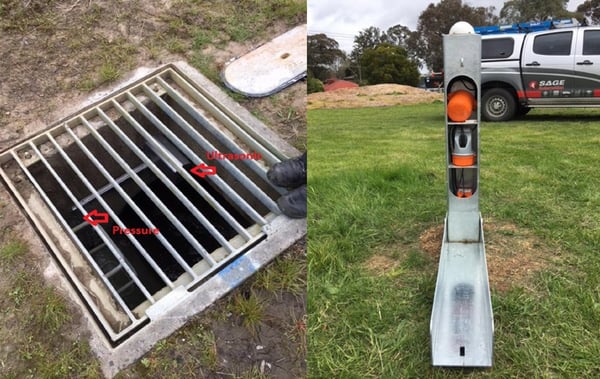 Outcome: The analytical model is able to detect a partial blockage event 13 hours ahead of current methods based on available historical data. Now TasWater are commencing state-wide trials – so watch this space!
Read more about Nukon's predictive blockage detection project here.
Monitor water assets with greater control and reduced cost
Gaining greater visibility and control over water sites is now more achievable than ever – without costing the world.
With more than 250 years of combined experience, our utilities control system engineers, technicians and radio telemetry experts use the best thinking to solve client problems.
Read our cast study on how to achieve remote below ground monitoring at low costs:
Or, get in touch to speak with one of our experts at 1300 00 SAGE (1300 00 7243) or via the form below.