The Royal Society for the Blind and SAGE Group join forces to help shape the future of transport in SA
Published: June 12, 2019 - Updated: June 12, 2019
The Royal Society for the Blind will sign a Memorandum of Understanding with Adelaide-based technology and engineering company SAGE Group. It's designed to give the RSB a greater voice in the development of 'transport technologies of the future' while assisting SAGE engineers to further understand the needs of the vision impaired community.
"As always, we are keen to look at how future technology can enhance the lives of people who are blind and vision impaired," said Executive Director for the Royal Society for the Blind, Rob Dempsey.
"The RSB is proud to be collaborating with SAGE to improve accessibility, future mobility and social inclusion, as we strive to support people who are blind or living with vision loss to participate and live independently in our communities," he said.
SAGE Group and the Royal Society for the Blind have been working closely together in the development of SAGE's smart transit hub 'Matilda', which was carefully tailored to cater to people with specific needs.
The smart transit hub features audio-recognition technology that can interact with vision impaired passengers; a KinTrans sign language translator that can interpret and communicate via sign language for hearing impaired passengers; as well as the option of rotating the display on the touch screen for those in wheelchairs – alongside numerous other user-friendly features.
One of SAGE's own graduate engineering officers Henry Clayden-Rose – who is experiencing his own battle with vision loss – provided a personal and insightful link between the RSB and his employer, while playing an integral role in the development of Matilda.
"People with some disabilities really struggle getting from point A to B and as a result they just stay in their shell. Ideally, I see a world where no one should be scared to go out the house and to the shops," said Mr Clayden-Rose.
SAGE Automation's General Manager for Transport Damian Hewitt said the partnership demonstrated SAGE's commitment to consulting the end user about its solutions.
"The feedback that the RSB members can provide us regarding our technology is invaluable. Given SAGE prides itself on creating a smarter future and a better world, we believe this partnership will go a long way towards helping us to design a more accessible future for transport, for all members of our community," said Mr Hewitt.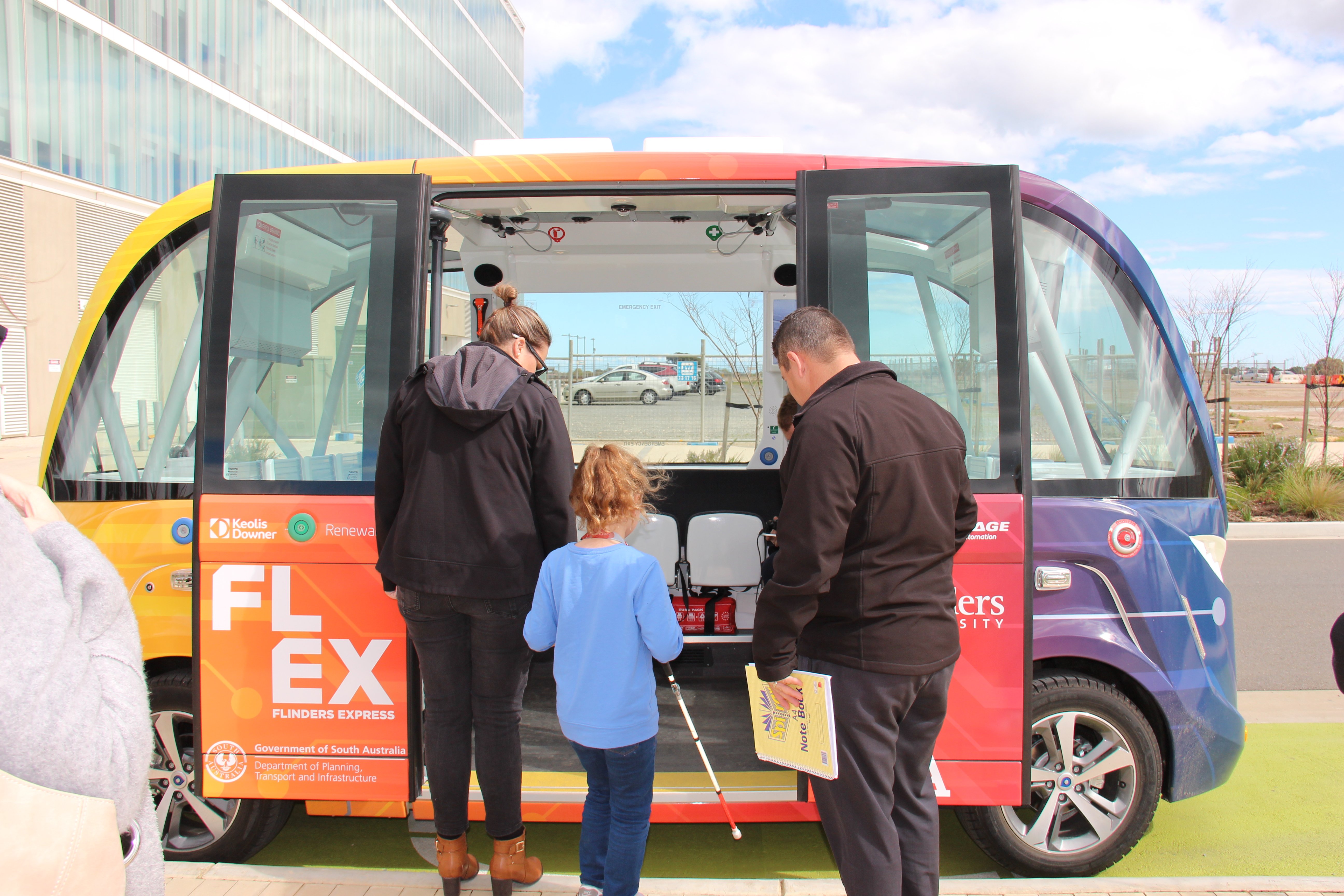 Under the agreement, the RSB would serve as an advisor to SAGE Group, promoting the advocacy and inclusion of vision impaired persons in SAGE's products and services. While SAGE would be considered a 'thought leader' within the RSB's Assistive Technology Development space.
SAGE Automation's smart transit hub Matilda is currently stationed at Glenelg as part of a six-month long trial alongside Local Motors autonomous shuttle 'Olli'. It's the first fully integrated trial between an autonomous bus and smart bus stop, anywhere in the world.