Recapping a year with SAGE: 2017's top stories
Published: December 21, 2017 - Updated: December 21, 2017
This year has marked some exciting milestones for SAGE, including the relocation of our corporate head office to Tonsley Innovation Precinct, the signing of a $2.8 million dollar defence contract with Navantia, and the launch of our second Training Lab in India.
We recap the year's achievements and briefly look at we're headed in 2018…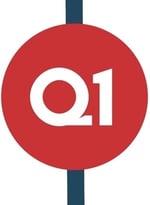 1. SAGE Academy launches
We launched our SAGE Academy, which gives our leaders the skills and knowledge they need to not only lead our business, but also to understand the levers that improve performance. While the program is tailored to our exact needs, the participants also earn industry-recognised certification.
2. Smart airport data solution awarded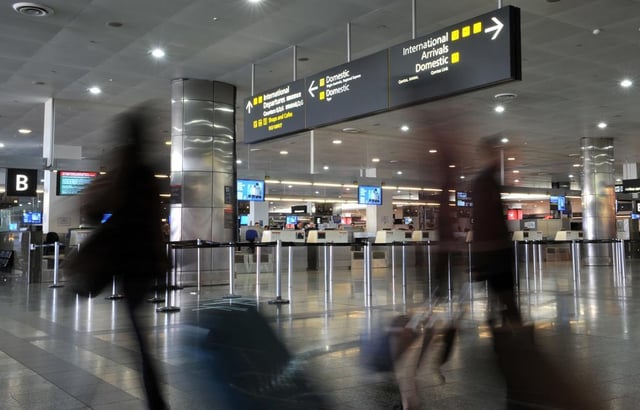 Our sister company Nukon was awarded for its work on making Melbourne Airport smarter with a real-time data integration solution. Nukon received the 2017 Business Innovation Excellence Award by global data integration leader TIBCO in March.
The project integrated the airport's operational technologies (OT) and information technologies (IT) systems, such as baggage handling, aircraft real-time position and customer check-in, to provide a representation of all operations.
Read more: 'Smart' airport data solution sparks award for Nukon's real-time business intelligence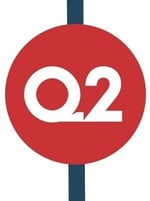 1. Providing 'intelligence' for major transport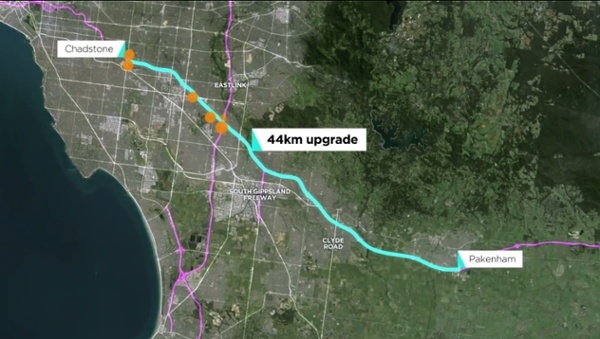 SAGE was awarded the contract deliver the intelligent transport systems (ITS) for the $400 million dollar Monash Freeway Upgrade. SAGE have been supporting Fulton Hogan to deliver the project under an early works contract since March 2016.
Read more: SAGE 'intelligence' provider in multimillion dollar Monash Freeway upgrade
2. SAGE secure jobs for key naval technology
This one's a win for SAGE and a win for Australia in terms of keeping defence jobs within the country. On 23rd May, 2017 SAGE and Navantia Australia signed a $2.8 million contract to supply the control systems for two Royal Australian Navy Auxiliary Oil Replenishment ships, currently being built in Spain.
Read more: NSAG joint venture wins $2.8M contract to supply key naval technology


3. Second Training Lab in India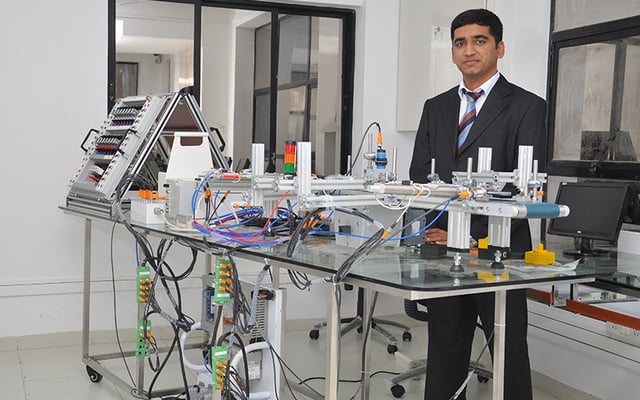 The launch of a second SAGE Training Lab in Thane, India, marks an important milestone in SAGE's international expansion. Using the latest in training platforms from Australia, students are prepared to participate in the Indian and international workforce.
Students and professionals have been undertaking training at the SAGE training centre in Pune since 2012.

Read more: Training Highlights of 2017
4. Nukon presents at TechEd
Sister company Nukon travelled to Orlando Florida for the Rockwell Automation TechEd in Orlando, Florida.
Principal consultant Geoff Nunan presented on Nukon's MES upgrade for a major international winery, spiking much interest and earning a new client in the USA.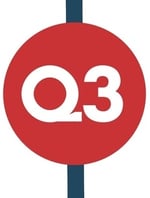 1. New SAGE and Nukon websites launch
In July the Nukon website launched and the SAGE site had a facelift. Far from being purely cosmetic, the website upgrade included a blog aimed at providing clients with the best thinking through useful industry blogs, resources and case studies.
2. SAGE moves 'house'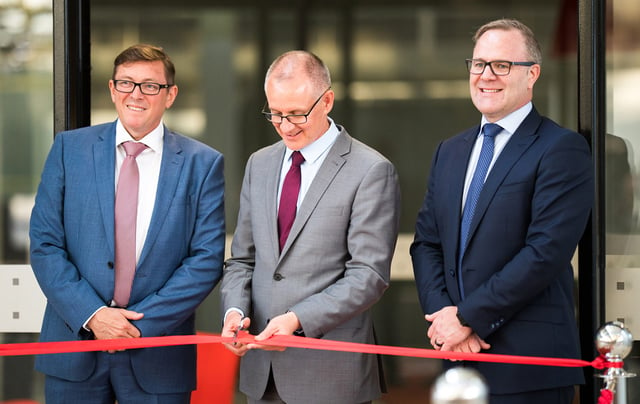 In September SAGE relocated its corporate headquarters and National Advanced Manufacturing Facility to the Tonsley Innovation Precinct. Our new Advanced Manufacturing Facility gives our clients access to increased production capacity and capability.
Read more: South Australian Premier launches SAGE's global headquarters
3. 54 out of 100 ain't bad
Yet again SAGE made it to InDaily's South Australian Business Index 2017 - a ranking of the state's top 100 companies. We jumped up 10 places, from position 64 in 2016 to position 54 in 2017.
4. PACE Award finalists
SAGE were proud to be named a finalist in two categories of the 2017 Zenith PACE Awards, recognising the team who delivered 'Project Flex' for Arnotts in South Australia and Sydney based Systems Engineer Angus Heyworth, as Young Achiever of the Year.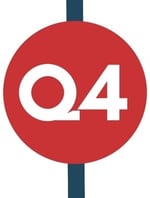 1. Pacific Conference, Sydney
The SAGE-Navantia joint venture had a booth at the 2017 Pacific Conference – the only international exhibition of its kind in the Indo-Asia-Pacific region. It showcases commercial maritime and naval defence industries to promote their capabilities to decision-makers from around the world.
2. ITS World Congress, Montreal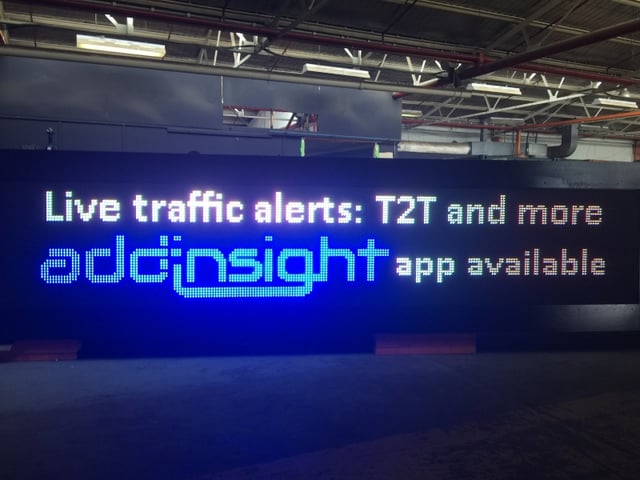 In late October SAGE and the Department of Planning, Transport, and Infrastructure (DPTI) presented Addinsight at the ITS World Congress. Addinsight – is DPTI's intelligent traffic system that provides real-time road traffic analysis of probe data from Bluetooth, WiFi and other sensor technologies, and SAGE are a preffered partner. Addinsight received a lot of interest from international road authorities and technology companies. Watch this space in 2018!
Read more: Addinsight and SAGE Automation: a world of smart city and managed motorway solutions
3. Safety moment
We achieved a big safety milestone in October, reaching 1,000 lost time injury (LTI) free days!
4. Virtual face-to-face online automation training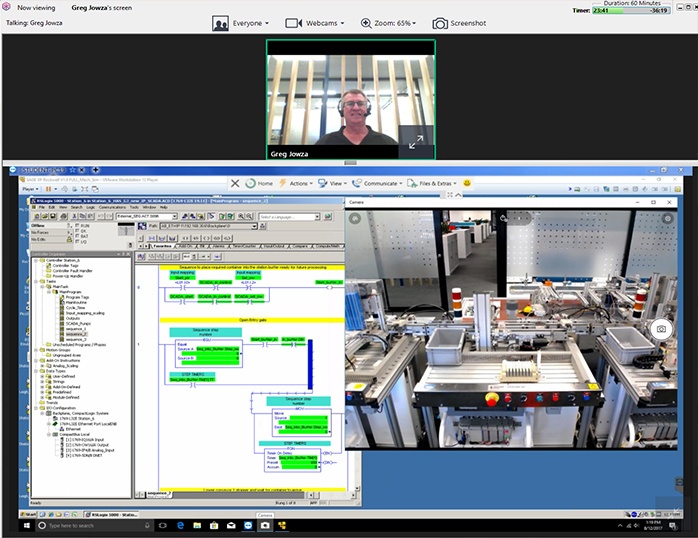 Arguably the most exciting news from SAGE Training this year was the successful pilot of the 'Virtual face-to face PLC and SCADA Training Course' in October.
The course used a series of video cameras and software tools to conduct virtual face-to-face online training with remote students and our RTO certified automation training guru Greg Jozwa – the only person physically in the training room.
Read more: Training Highlights of 2017
5. 'Masters' in Control and Telemetry
In December SAGE was awarded a 'Master Alliance' status with Schneider Electric, certified in Control Systems and Telemetry. The Alliance status is a milestone achievement for SAGE.
6. Build begins for major Defence contract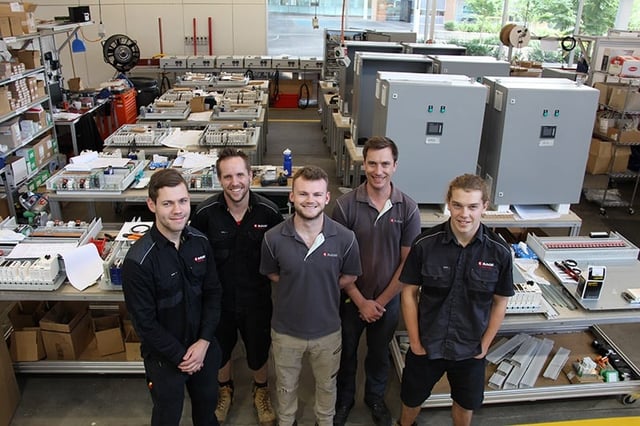 In November the workshop team at SAGE's Advanced Manufacturing Facility started manufacturing the control panels for the 'Integrated Platform Management System' (IPMS) which is to be installed on-board the Spanish-made Royal Australian Navy Auxiliary Oil Replenishment ships.
SAGE will manufacture more than 160 control panels for the ships over the course of two months.
7. Annuity service contracts
SAGE won the preferred Automation supplier for Coca Cola Amatil Richlands facility upgrade works. This is a $90 million dollar facility upgrade which SAGE is being engaged on a four year master services agreement.
On the whole SAGE is refocusing its efforts on delivering annuity service contracts, and as part of this we welcomed Chief Operating Officer Adrian Spencer to the business earlier in the year.
2018 and beyond...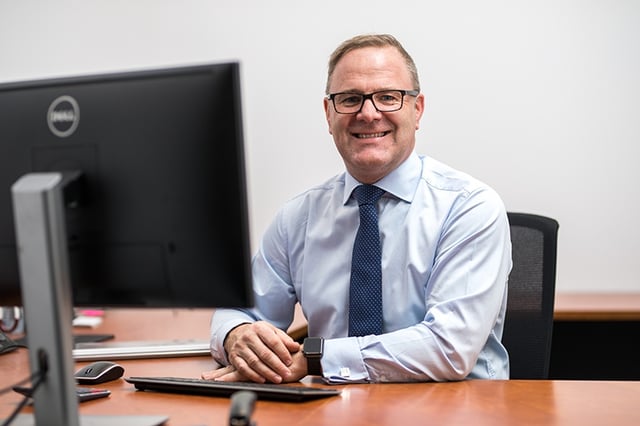 I want to leave you with a taste of what's coming next year: smart cities and autonomous vehicles.
In January SAGE and Local Motors will launch a 'smart bus stop solution' involving autonomous vehicles and major international tech companies at the Consumer Electronics Show (CES) in Las Vegas.
Transport solutions like this is a rapidly expanding area of the business, and we're excited to be part of the world-wide transition to the Internet of Things enabled smart cities. We're helping road authorities build smart cities of the future through three key areas: increased connectivity on our roads, high speed data capture and storage, and hardware and infrastructure integration.
On behalf of all of us at SAGE, we wish you a Merry Christmas and look forward to working with you in the New Year.
–Adrian Fahey, SAGE Group CEO