How we're making automation training easier for clients
Published: February 15, 2018 - Updated: February 19, 2018
You know the value of automation training. You know you need to regularly upskill your team. But how do you make it happen when you're strapped for time and trying to meet business requirements? And how do you know that the new knowledge will be retained and applied by staff on-the-job?
These are questions we frequently ask ourselves at SAGE Automation. A recent office conversation had us rethinking our own approach to training our staff.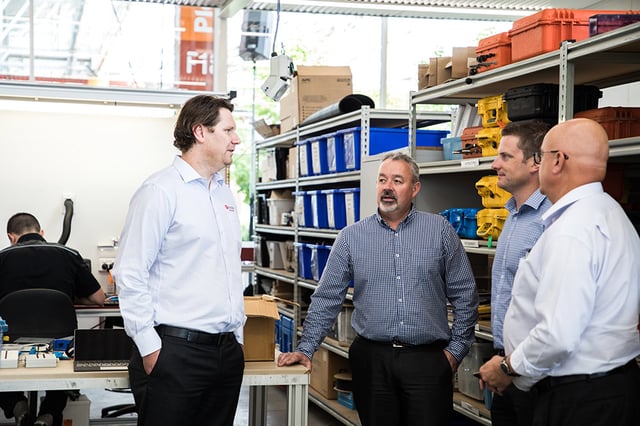 We were wondering – why aren't our managers putting more of our tradespeople and engineers through the Automation Industry-Ready Program we make available to them? What roadblocks are in the way?
As General Manager of Training at SAGE, I put this to our operations and manufacturing managers. The answers were unanimous:
Time -
They just couldn't afford the training time for staff. With 1200 open projects in at any one time, they had to focus on delivering the best outcomes for clients. And while they knew training was a priority, time was a major roadblock.
Skills -
Another major hurdle was in skills currency. That is, if an engineer went on a week-long training course for ClearSCADA and didn't apply that new knowledge immediately – how impactful would it be if the business asked them to draw from it four months later?
Budget -
Budget was a lesser issue than time and skills currency. We see this for many of our clients. If managers make a strong business case, they can get the budget over the line but the problem always comes with time requirements. Who can spare having five operators or a senior site engineer off for a week?
The business case for automation training
Before I go into how we solved these roadblocks, remember that businesses need to prioritise training now more than ever because:
Technology is advancing at rapid speeds
Markets are more volatile than ever
Skills shortages are already upon us
According to Deloitte – 57 percent of jobs worldwide will be reshaped by automation. Work, workers and workplaces will change dramatically over the next seven years. Automation training is increasingly relevant.
Plus:
70 percent of business leaders need a new mix of talent and skills in workforce
The new workforce will be highly diverse
The average validity of a learned business competency has dropped from 30 years in 1984, to five
years in 2014.
What does this mean?: Many new business skills, systems or processes will be irrelevant in less than five years...
It's clear we all need to keep learning to keep up.
"All growth companies are training companies" – Scaling Up, Verne Harnish
The authors of Scaling Up: How a Few Companies Make It…and Why the Rest Don't argue that investment in training and coaching – versus R&D and capital expenditure projects – will provide the best capital returns for business.
We couldn't agree more. We're investing in developing our own staff through our Automation Industry-Ready Program for engineers and electrical tradespeople. Plus, we're putting our leadership team through SAGE Academy – which earns them an industry-recognised certification in business management.
Finally, we're taking this experience and putting it into helping clients overcome their barriers to upskilling staff. Here's how:
Three strategies we've developed to make training more accessible in 2018
1. Make time for training with flexible design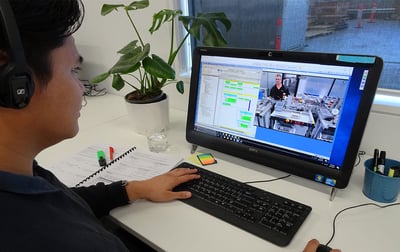 Problem: Giving staff time-off to complete training vs meeting business requirements


Solution: We redesigned the training time commitment for our internal courses. This involved flexible training hours where staff could complete training in a combination of 'at work' and 'at home' components.
The business still supports and pays for training but the time commitments on staff weren't so onerous.
2. Improve skills relevancy with 'On demand' training
Problem: Skills relevancy. Training impact is limited if skills aren't immediately applied on the job. How can staff keep practicing new skills?
Solution: 'On Demand' training platform and 'Interval Training'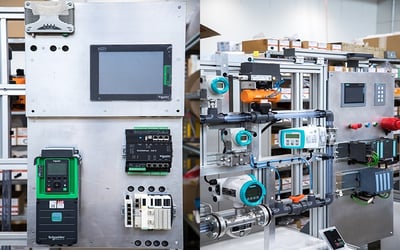 On demand: We made our training platforms available to staff and external companies to book 'On demand'.
Staff can polish and refresh their skills whenever they need, without the formal structure and costs associated with a full course.
In addition, our RTO qualified training officer Greg Jozwa's time can be booked in separately.
Perfect for those wanting extra coaching, quick skill refreshers or an hour of time to ask questions.
and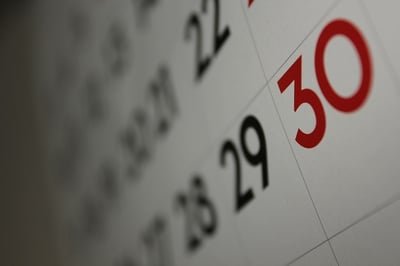 Interval Training: Staff and clients can now schedule in short bursts of formal training throughout the year.
Rather than having staff complete an intensive 1 week or 4 week course, content can be studied in 'intervals' over time.
This way, managers can choose the most relevant content to be studied at the most relevant time for the business, while ensuring employee's skills are up-to-date.
For example, if operators complete PLC fault automation training one hour per week, they are continually honing their skills and are better positioned to respond to a fault in real-time. It's a winner for everyone!
3. Build training into the budget
Problem: Training projects can sometimes be hard to get approved as a separate line item.
Solutions: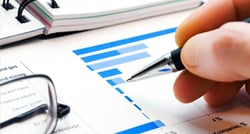 Training Credits: Organisations can purchase training credits to be used over a 24 month period. It is often easier to use the credits to book in automation training, rather than having whole training budgets approved. SAGE is also offering learning credits as part of its Gold Service Level Agreements (SLA) going forward.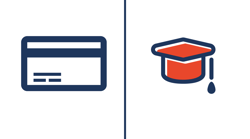 Pay now, train later: for companies who have a training budget, but need to spread training out over the year.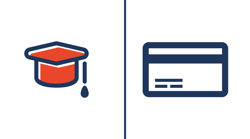 Train now, pay later: for companies who have an immediate training need with budget restrictions in the current financial year.
These solutions all answer problems we've noticed our clients face.
Read more: SAGE Flex Training Options
Effective training is all in the design
We have custom designed automation training solutions to meet our own organisational needs, and in the process realised that many other organisations can also benefit from this effective design.
This means managers can balance the pressure to deliver the best outcome for their clients, and also train staff to stay competitive in the market.
Need help developing and retaining automation skills in your team? We're conscious of working around genuine business challenges to free people up for training. We've found a way to make it work for us at SAGE Automation and we'd love to support you to do the same. Send me a message in the form below and I'll get back to you.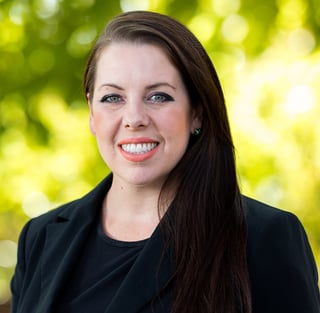 About the Author

Laura Mabikafola brings more than 24 years in the people business, specialising in recruitment, organisational development, consulting and training. Laura has worked with entrepreneurs, SMEs, large corporates and ASX listed organisations.
As SAGE Automation General Manager of Training, Laura is focused on delivering training that improves job performance and operational efficiency and that leads to a return on investment for clients.