Growth. Innovation. Recognition. 2018 at SAGE
Published: December 19, 2018 - Updated: July 15, 2019
It's that time already. It seems like just months ago we were gearing up for 2018, still riding on the success of an exciting defence contract and settling into our new global head office at Tonsley Innovation Precinct.
Now, as the year comes to a close we reflect on what we've achieved.
2018 has been big. It marks the beginning of SAGE Group and the launch of two new brands, signifying just how far we've come from those early days in Andrew Downs' shed almost 25 years ago.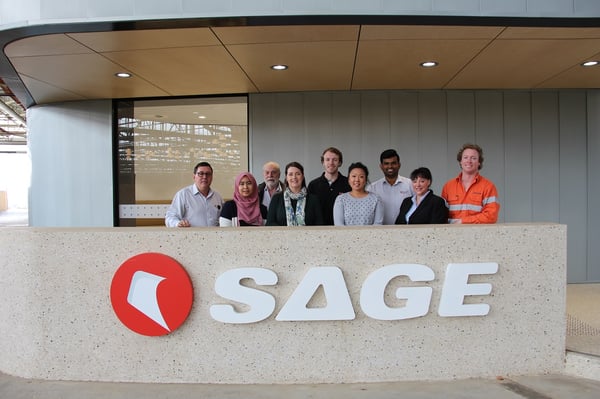 Making the list


We couldn't possibly fit in all of our people's achievements in one list [and let's be honest, no one would have time to read them] but here some highlights...
We've ordered the highlights by topics: brands, awards and events, major initiatives, and people and culture.
Brands
1. SAGE Group launches its 'house of brands'
Part way through the year, we officially launched our house of brands under SAGE Group. These brands include SAGE Automation, Nukon, Skills Lab, Embedded Expertise and the NSAG.
"The most exciting part of this launch was in communicating our purpose as a company; creating a smarter future and a better world through innovation and the best thinking," SAGE Group CEO Adrian Fahey says.
Find out how in our Smarter Future Better World Video:
2. Embedded Expertise launches
Earlier in the year we were delighted to introduce the newest brand in the SAGE Group - Embedded Expertise. Embedded Expertise supports organisations in delivering critical projects by sourcing and embedding specialist resources within their team.
Find out more at Embedded Expertise.
3. SAGE Training becomes Skills Lab
In September, SAGE Training officially became Skills Lab and expanded its training offering nationally and globally. Now, through Skills Lab, SAGE offers an even greater range of industrial automation training solutions – just as it has done since 2012.
Find out more at Skills Lab.
4. Nukon signs Internet of Things partnership
SAGE Group's digital transformation consultancy, Nukon was one of eight companies to sign as a Foundation Member to Siemens' IoT platform 'Mindsphere' in August.
"The partnership signifies Nukon's maturity in this market as a digitisation consultancy that is capable of harnessing a range of technologies to solve some of the most complex problems of our age," Nukon Managing Director Alec Konynenburg said about the news.
Read more: Nukon signs as Mindsphere partner for Internet of Things capability
Awards
In 2018 SAGE Group attended more than 85 events, tradeshows and conferences, and received recognition in numerous awards.
1. Smart recycling solution wins two awards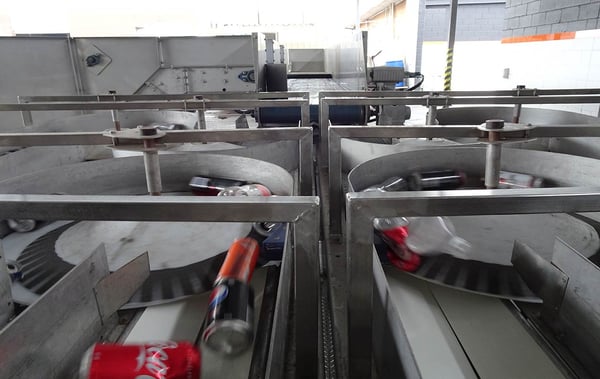 This year, our novel IoT-enabled container counting and sorting solution won:
Best Industrial IoT Application at the 2018 Endeavour Awards


2018 Design Innovation of the Year Award (Beverage Category, Machinery & Equipment) at the 2018 Packaging & Processing Innovation & Design Awards (PIDA).
The solution was developed with sister company Nukon and the University of South Australia for Container Deposit Systems. It brings together IoT and automation technologies to improve the recycling refund experience across Australia.
Read more: Multi-award winning recycling solution takes out best IoT application
2. AWA Award for 'Internet of Things Site Monitoring Solution'
SAGE and its client Melbourne Water picked up the Victorian Australian Water Association award for its 'Internet of Things (IoT) Site Monitoring Solution'. The IoT solution enabled Melbourne Water to monitor previously unmonitored low lying sites at low cost and with rapid deployment.
The project is now in the running for the national award, to be announced in May 2019.
Read more: SAGE IoT monitoring solution wins Victorian Australian Water Award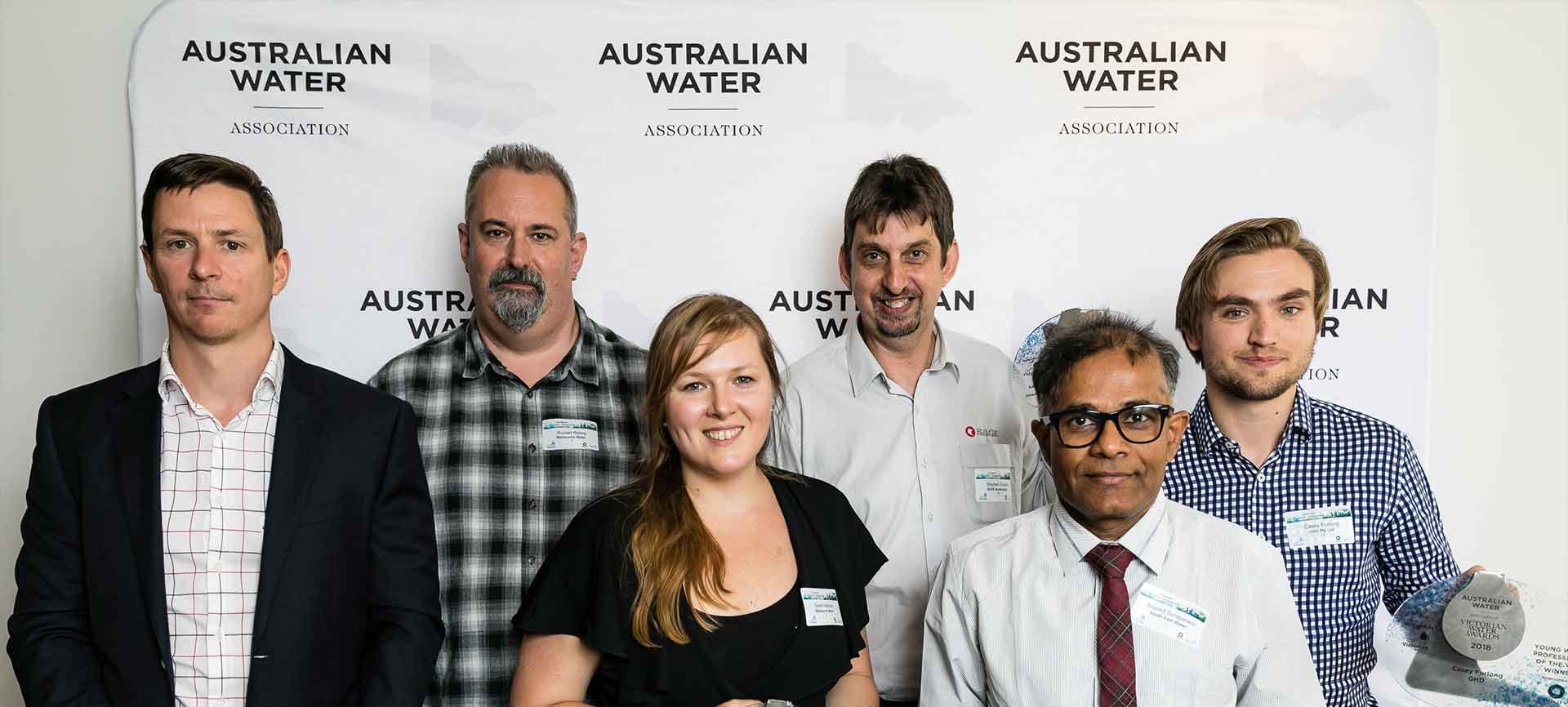 3. T2T Alliance wins major award for engineering excellence
The Torrens-to-Torrens Alliance (T2T) won the South Australian 2018 Engineering Excellence Award for the upgrade of one of South Australia's busiest road corridors. SAGE worked with the Alliance to deliver the Intelligent Transport Systems for the motorway, achieving a number of 'industry firsts'.
Read more: T2T Alliance awarded 'Engineering Excellence' for major managed motorway project
4. Sewer blockage detection model graces world stage
Nukon put its groundbreaking predictive blockage detection tool on the world stage at the 2018 OSIsoft PI World in April. The analytical model was built for TasWater, and can detect a sewer partial blockage event 13 hours ahead of current methods based on available historical data.


Speaking on the topic of 'smart sewer analytics' Nukon Senior Consultant Andrew May co-presented with Matt Jordan, TasWater's Manager of Network Asset Performance.
Read more: Nukon presents predictive analytics solution at 2018 OSIsoft PI World
5. SAGE ranks in top 100 business index
We were excited to see SAGE Group jump up four places to number 50 in the InDaily South Australian Business Index - a ranking of the state's top 100 companies this September.
Read more: SAGE jumps rank in top 100 business index
Major initiatives
1. Matilda and Olli trial begins
In November SAGE Automation and Local Motors began the first stages of the world-first trial of autonomous vehicle and connected transport technologies, right here in Australia!
The trial involves Local Motors' autonomous shuttle named Olli, and the debut of Matilda – SAGE's very own smart transit hub. Matilda connects to Olli (and other transit services) and the internet to give passengers a tailored, fun transport experience. The trial will be open to the public within the new year, so keep an eye out for the official launch announcement.
Read more about the trial and Matilda.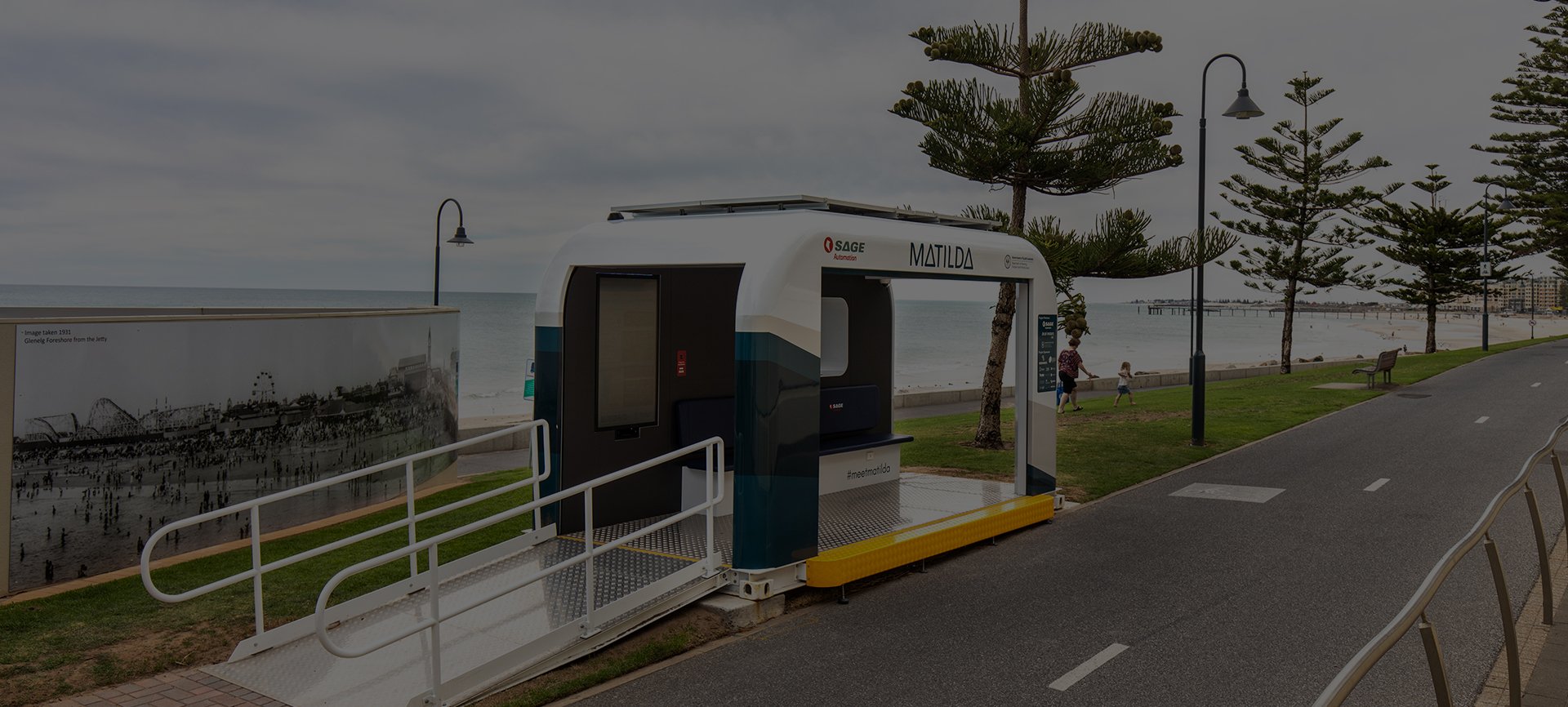 2. Industry 4.0-enabled service for clients
In October, SAGE Automation launched a suite of support services for its clients, including the SAGE Go app, real-time remote visual support tool, and National Operations Centre (NOC) to help clients achieve downtime reduction and move towards more predictive maintenance.
"SAGE was founded on a simple philosophy: that the delivery and support of industrial automation and control system solutions could be done better. This latest innovation is an extension of this drive," SAGE Group CEO Adrian Fahey says.
Read more: SAGE GO suite brings industrial service sector into industry 4.0
3. SAGE signs major defence deal with Detagasa
This October, SAGE went to the world's largest naval conference defence conference Euronaval – and came back with a major partnership agreement that is set to bolster Australia's defence economy.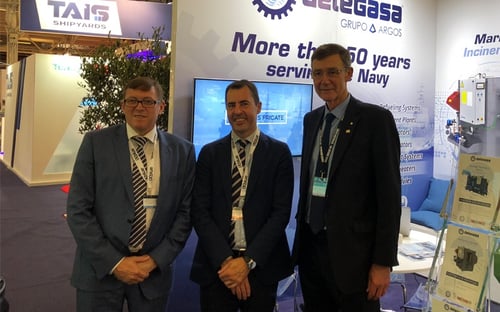 The ongoing support contract with Spanish OEM Detagasa will allow SAGE to expand its existing through-life-support (TLS) capabilities for the Royal Australian Navy surface ships.
Read more: SAGE Automation in the spotlight at Euronaval, after signing major partnership agreement with Detegasa
4. Energy market transition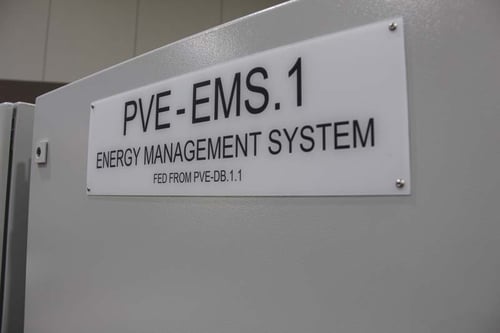 2018 marked the beginning of an exciting new opportunity to be a part of Australia's energy market transformation.
In one energy project, SAGE worked with solar provider Enerven to deliver 4.2MW of solar at three of SA Water's most energy intensive sites under their Zero Cost Energy Future project. SAGE delivered the Energy Management and Control System (EMCS) and SCADA integration essential for the operation to work.
"It's a privilege to be able to help industrial clients reduce their energy operating costs while being part of the larger macro market shift towards renewable energy generation. It's one example of how our work is making a smarter future for everyone," SAGE Group CEO Adrian Fahey says.
People and culture
1. Record number of work experience students
This year the business took on 22 university work experience students and hired six trade assistants.
Six of the students working in the Transport sector have been offered casual employment with SAGE while they complete their degrees.Their contribution to projects has been invaluable and we are delighted to play an important role in kick-starting their career in engineering.
We were also able to see four of last years' student employees be hired into full-time employment both within and outside of the business.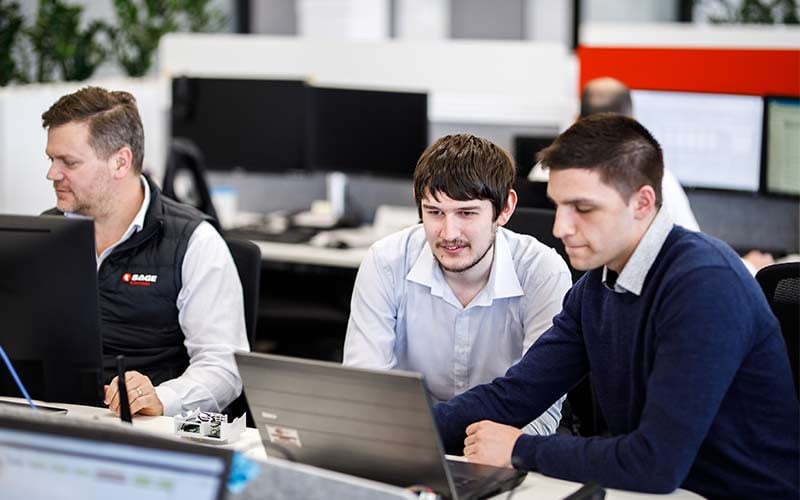 2. SAGE Platinum Club launches
SAGE's 'Platinum Club' was launched to celebrate the long serving staff who've been with the company for more than 25 years.
"Eight senior members of our team have been with business for more than two decades, four of which were employed within the first year of operations," SAGE Group CEO Adrian Fahey says.
3. Two state offices relocate
In a move that signals strong growth for the state and the company, SAGE's Brisbane office relocated to Brisbane Technology Park this year. In a similar move, Perth's office is also set to relocate, opening up shop in Burswood before the New Year.
The new offices' will house growing teams of local engineers, project managers, service technicians and support staff under the five SAGE Group brands.
Meet the Brisbane team in their new office:
4. National employee growth
This year 19 of our employees celebrated their 20 year anniversaries at SAGE! Meanwhile we welcomed 143 new employees to the business. This means we now have 355 employees across the SAGE Group brands.
5. SAGE values launch
The picture says it all. We're proud to have launched our company values: Smart, Ambitious, Genuine and Exceptional.
"These values speak to our culture; our people are driven to find the best outcomes for clients and genuinely love their work and the broader effect it has on society," SAGE Group CEO Adrian Fahey says.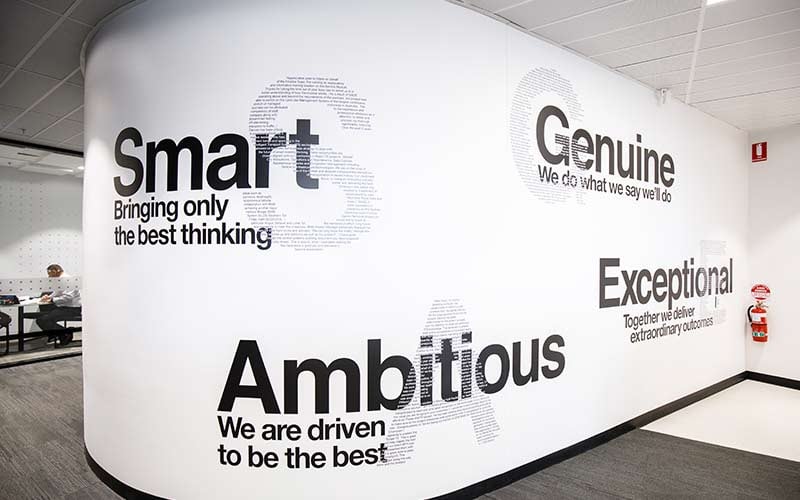 A positive year ahead...
We hope you got an idea of what a jam packed, but rewarding year its been for us at SAGE Group.
2019 will be non stop with the Matilda trial in full swing and plans to open international offices. Stay tuned...
From all of us at SAGE, we wish you a restful holiday season and a fruitful 2019!
If you'd like to stay in touch next year, please sign up to our monthly newsletter.